A quick look at the future of mobile devices
It can very well be the side-by-side screens Microsoft has on its Surface Duo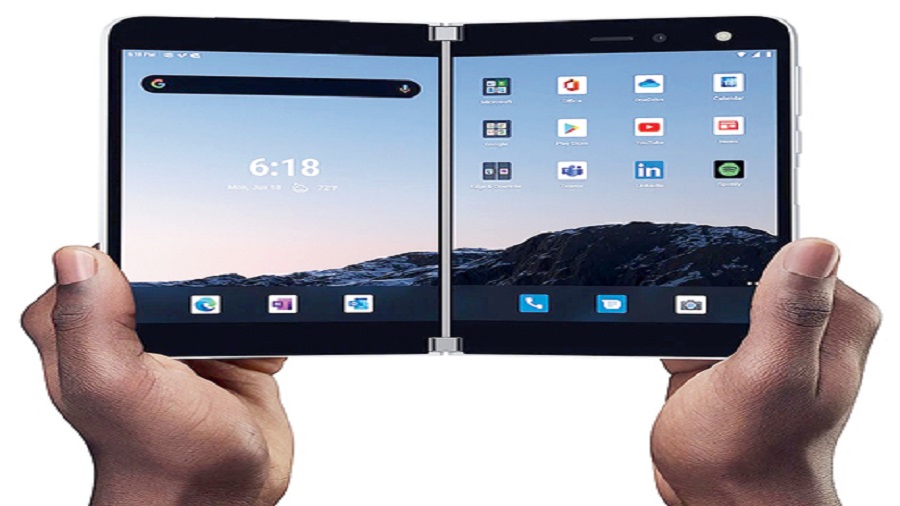 ---
---
The product that would have got people talking everywhere is sadly meant for the US market only... at least for the moment. But that shouldn't stop anyone from discussing it because the Microsoft Surface Duo offers a glimpse into the future of mobile devices. It doesn't look perfect... no first-genreation device looks perfect!
The company has tried to shape the future of mobile devices several times. There has been the Pocket PC and, of course, Windows Phone, which ended in a debacle. The Redmond-HQed company is creating a new category of devices within the Android universe with zero controversies around the quality of the hinge mechanism. If the device is accepted, it will also give Microsoft an opportunity to build up its base for Microsoft 365 over a sustained period.
What makes it different?
Having tried to make mobile devices for years, Microsoft has learned a lot about users and how they want to make mobile phones a productivity tool. It's a company that has had tremendous success with Windows, Office and Outlook. Besides, it's helping Samsung achieve new highs by bunging in collaborative tools into the South Korean company's flagship devices.
What makes Windows really productive is the way we work around with programmes and how we move 'windows' around the screen. It's easy to hop from one app to another. Instead of creating one big foldable screen, which Samsung has done with the Galaxy Z Fold2, Surface Duo has two separate screens held together by a hinge mechanism. It's not a phone or a tablet but it certainly is all about productivity. Working with Android, Microsoft has managed to offer apps on side-by-side screens. It seems to up efficiency levels.
No, this isn't the first phone to have two screens. It's how well Microsoft makes the two screens work together. There seems to be a flow between apps and users can change modes easily. Each panel is 5.6 inches but when working together, there is a combined display space of 8.1 inches.
The company didn't even try to put in top specs because last year's Snapdragon 855 is still good. The 11MP f/2.0 camera is not meant to compete with the Samsungs of the world. There is not even an extra screen on the outside. Yet, it's super thin, like only 10mm when closed and less than 5mm when open, which means it can slip into pockets. All this points to what Microsoft wants in a device meant for productivity — focus.
Let's give you a use-case scenario. Reading a book would be super easy and comfortable because the two screens can turn into two pages. Consider typing a document on Word. The lines would flow as if you're writing in a notebook. Third, while reading text on one screen, you can make notes on the other screen. There are countless possibilities. Further, Microsoft is home to things like Office and Outlook, which are perfect use-case examples for the device.
A bright future?
Microsoft teased a folding phone as far back as 2017 but the name Surface Duo came only last fall. It took the company one more year to present the product. In August, Microsoft committed to support Android OS and security updates for three years for the upcoming Microsoft Surface Duo. It's a promising signal, highlighting that the company is serious about the future of two-screen devices. All it now needs to do is release the $ 1,399.99 outside the US at a lower price. Probably that would be a bigger challenge.