Tech trend: Founders passing on the baton
CEOs of major tech companies have stepped aside in the recent past or are sharing duties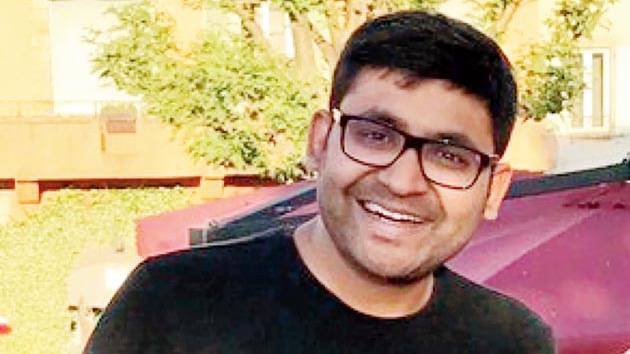 Parag Agrawal, the new CEO of Twitter
Sourced by the correspondent
---
Published 03.12.21, 02:17 AM
|
---
Twitter
This week, Twitter co-founder Jack Dorsey stepped aside to make Parag Agrawal the CEO of the company, saying in a note: "I've decided to leave Twitter because I believe the company is ready to move on from its founders." Agrawal has served as the social network's chief technology officer until Dorsey announced his surprise departure and will receive an annual salary of $1 million. Ajmer-born Agrawal has been a guiding force in the development of Twitter's artificial intelligence and machine-learning technology.
Amazon
In July this year, Jeff Bezos, who has served as the CEO of the company since founding it on July 5, 1994, officially stepped aside, handing over duties to Andy Jassy, who had previously run Amazon Web Services since 2003. "As much as I still tap dance into the office, I'm excited about this transition," Bezos wrote in an email to Amazon's employees.
ByteDance
Zhang Yiming, who helped establish TikTok's Chinese parent company and turning it into a globe phenomenon, decided to step down as its chief executive to focus on long-term strategy. When Zhang announced his plans in May, he said in a note he believed someone else can "better drive progress through areas like improved daily management".
Salesforce
The name Bret Taylor is doing the rounds for two reasons. One, he has replaced Jack Dorsey as Twitter's chairman of the board. Two, he has also become the co-CEO of enterprise tech giant Salesforce, which means he will be sharing power with Marc Benioff, Salesforce's CEO and founder.
Netflix
In July 2020, Ted Sarandos joined Netflix co-founder Reed Hastings as co-CEO. Sarandos was originally skeptical of Netflix when he was approached to join the company 20 years ago and it was Hastings's "persistence" that had made him agree.
Microsoft
The company's founder Bill Gates' departure took place over years. He first stepped down as CEO in 2000 and then left his full-time position at the company in 2008. Finally, he moved away from his position on the board last year. Now Satya Nadella acts as both CEO and chairman.
Google
A defining moment came in August 2015 when Google co-founders Larry Page and Sergey Brin moved on to overseeing Alphabet, leaving Sundar Pichai in charge of Google, and in 2019 Pichai took over as CEO of Alphabet as well.
Instagram
Though Instagram's co-founders Kevin Systrom and Mike Krieger announced in September 2018 that they were stepping down but it was probably after disagreements with Mark Zuckerberg, the founder of Facebook, which acquired Instagram in 2012.