Pixel 6 and Pixel 6 Pro can challenge Samsung and Apple
Google gives photography and AI a big boost on the new Pixel phones with help from its Tensor processor
Google Pixel 6 and Google Pixel 6 Pro will be able to take full advantage of the company's AI developments, thanks to the Tensor processor, which will have as co-processor a dedicated security chip called Titan M2.
Google
---
Published 20.10.21, 10:39 PM
|
---
Google has finally moved into top gear with its Pixel smartphones to prove that the hardware business is important to the company. That Google has been investing in technology to come up with helpful experiences around AI is emphasized time and again but the newly-unveiled Pixel 6 and Pixel 6 Pro offer the direction in which the company is moving. These two phones form the starting point of a new chapter for Google, one in which tight hardware and software integration, right from silicon level, is driving the game. The two phones show that Google is can be a challenger to Samsung and Apple's flagship dominance. What's unique here?
Tensor foundation
Like Apple, Google has taken a route that will hold it in good stead for a long time. The two new Pixel phones are powered by Tensor, the company's first mobile system on a chip, which integrates a group of processing units and increases computing power in an energy-efficient way. It's on the lines of what Apple has been doing. Having control over the chip will automatically help the company build software solutions that are tightly integrated and it won't be left at the mercy of other chip manufacturers.
The journey of the Tensor chip goes back to 2016 to handle a range of AI models and approaches. What the company calls a "milestone for machine learning" Tensor allows to translate AI and machine learning advances into actual consumer products. So, Google is known for its speech recognition chops but the implementation will now be far better and more helpful to the audience. Tensor allows many of the new features on the new phones, like Motion Mode and live translations (convert text to a different language as you type it). Further, many of the capabilities will be processed locally right on the phone and with information staying on the phone, people will be more comfortable using the features.
Camera upgrade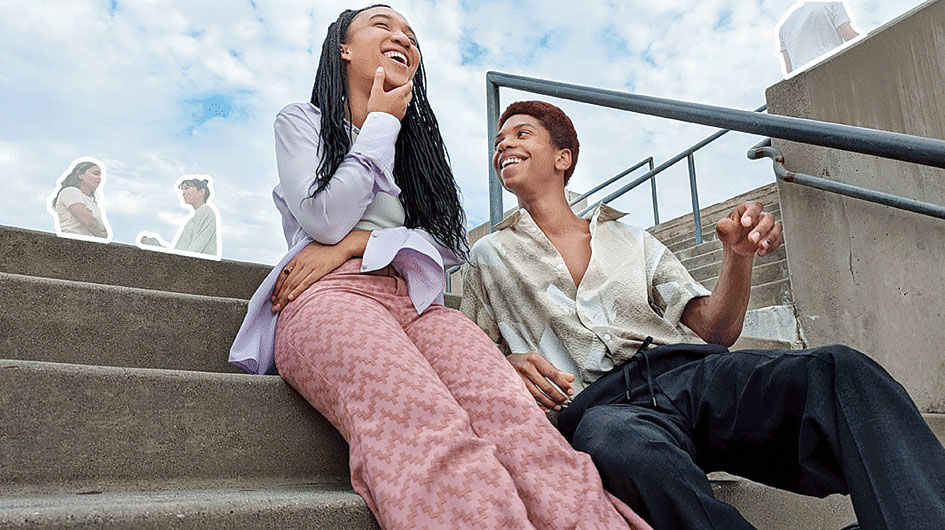 There are users who keep pulling out their Pixel 3 or something as old as that to take shots that will make most Android phone manufacturers jealous. But an update was required to go beyond the 12.2-megapixel Sony IMX363 sensor.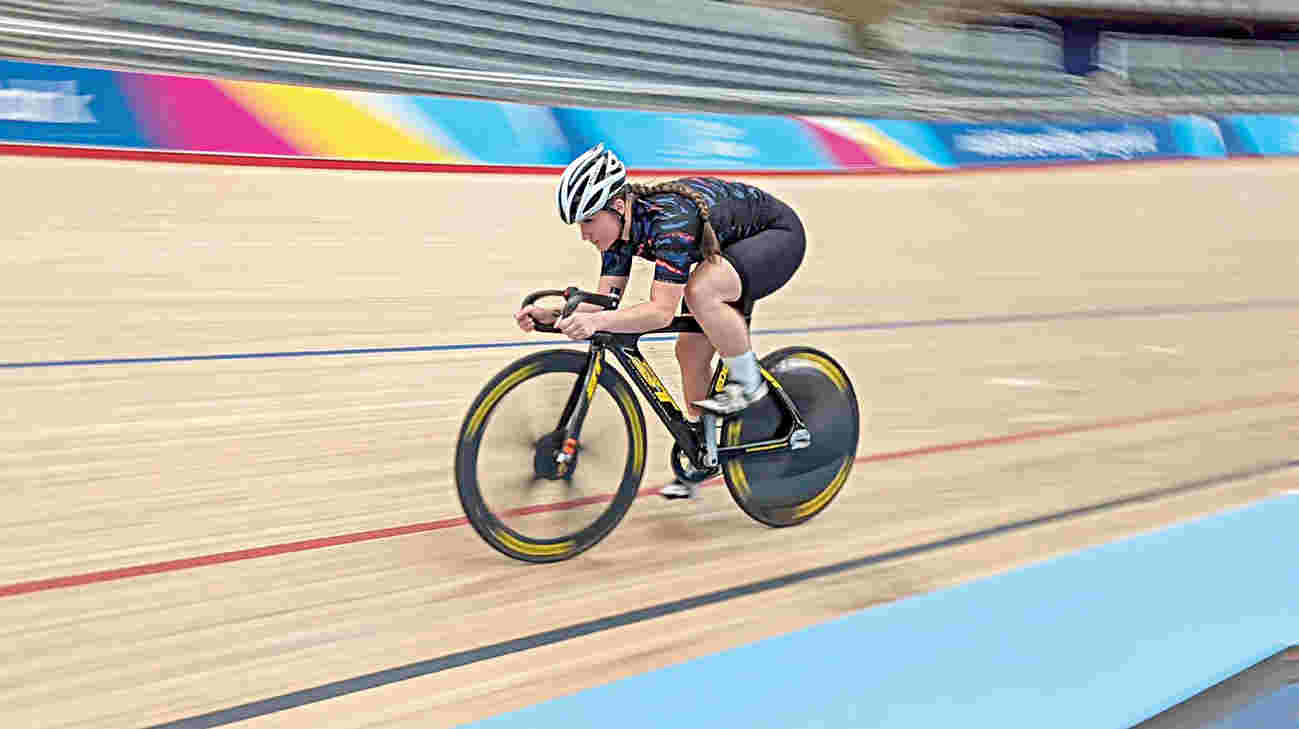 In way of hardware, the upgrades are quite substantial and appear big because it is coming after years. The main cameras of the Pixel 6 and 6 Pro have a 50MP sensor and with pixel binning, images come down to 12.5MP. According to the company, the new cameras can capture 150 per cent more light (than the Pixel 5) with its 1/1.31-inch size image sensor and f/1.85 aperture. Like on the iPhone, both Pixels have 12MP ultra-wide lenses, while the Pro version has a third telephoto lens with 4x optical zoom coupled with 48MP of resolution. The front snapper on Pixel 6 can capture at 8MP with an 84-degree field of view, while the 6 Pro at 11.1MP and 94 degrees.
Updates that come with camera hardware
This is where the new Pixels shine because of all the innovations you can play around with. Perhaps the most important change is Real Tone, which will make the Android camera more inclusive. The company has partnered with "a diverse set of expert image makers and photographers" to tune its new camera algorithms, including adjustments to automatic white balance, automatic exposure and stray light settings to "ensure that Google's camera and imagery products work for everyone, of every skin tone". Usually skin tones are a mess on most phones but Pixel 6 adds a layer of computational photography to ensure that everyone who appears in a photo looks as good as they can. The photographs the world has seen so far have been taken in controlled settings, so let's see how it works in real-life settings.
Next, Magic Eraser. Perhaps the feature will mark the death of many apps that promise to handle the "unwanted" elements in photos… the photo-bombers. After taking an important picture you realise that someone walked into the background or there is a garbage can somewhere, you can zap the objects out with a simple tool. Though sample photos show objects going poof, we wonder how these "vacated" spaces would look when a photograph is blown up.
Face deblur. It's something we keep complaining while taking photographs of children — getting that perfect shot without a blur is tough. The Pixel camera will capture multiple exposures (you don't have to do anything), and combines the main shot from one camera with a clear shot of the face captured with another. Combined, the blur disappears.
At the same time, we want a certain amount of blur in photographs, like that of a cyclist or a train passing by. There are "motion modes" on the phone. With "action pan", you can capture a moving subject (like a car zipping by) and blur the background "creatively". The other option is adding a long exposure that adds blur to moving subjects while keeping the background clear.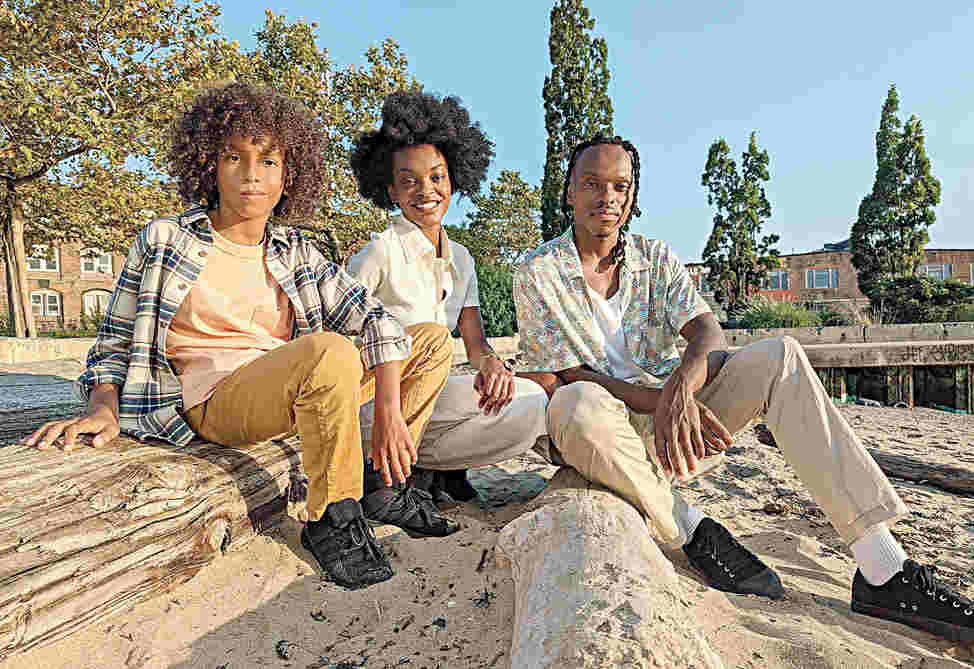 Keep talking
With Tensor chip in place, 'live translate' takes on a different meaning. Besides making translation available while offline, doing translations directly on your device also allows more privacy. Instead of switching between applications to carry a conversation, Live translate can — in apps like Google Messages, WhatsApp, Line, and more — show the translated version of your conversation directly in the app. And Google Assistant's 'Interpreter Mode', which audibly translates active conversations between participants in two languages, is getting an offline mode. At the moment, translations between English, German, and Japanese are supported offline, while 48 are supported when online.
Hello Android 12
Needless to say, there will be Android 12 running the show. The final version of Android 12 has been available to developers and fans for a few weeks but now it's available as an update over the air on Pixel 3 and up; it'll come later this year to Samsung Galaxy, OnePlus, Oppo, Realme, Tecno, Vivo, and Xiaomi devices.
A few Android 12 features
Material You: The feature that's most exciting in Android 12 is the new Material You design. You can create custom themes from your own images. Each time you pick a new background image, Android will sample the dominant colour in that image and use it to customise the notification bar, icons, texts and everything else across the interface to provide a cohesive look.
Quick settings: On pulling down the notification shade in Android 12, you will see that the Quick Settings icons at the top have changed. The old circular icons have given way to rounded rectangles that display more information. There is control for Google Home.
Privacy Dashboard: Head over to settings and then to Privacy Dashboard, a single screen that has all of your permissions settings.
More control over microphone and camera: There is an indicator at the top right of the status bar that lets you know when apps are using either the camera or the microphone.
Location Tracking: Google has added a new option to location tracking that allows you to specify Precise or Approximate.
Capture more: Scrolling screenshots are now a part of Android. Take a screenshot like you always do and then hit the Capture more button.
At a glance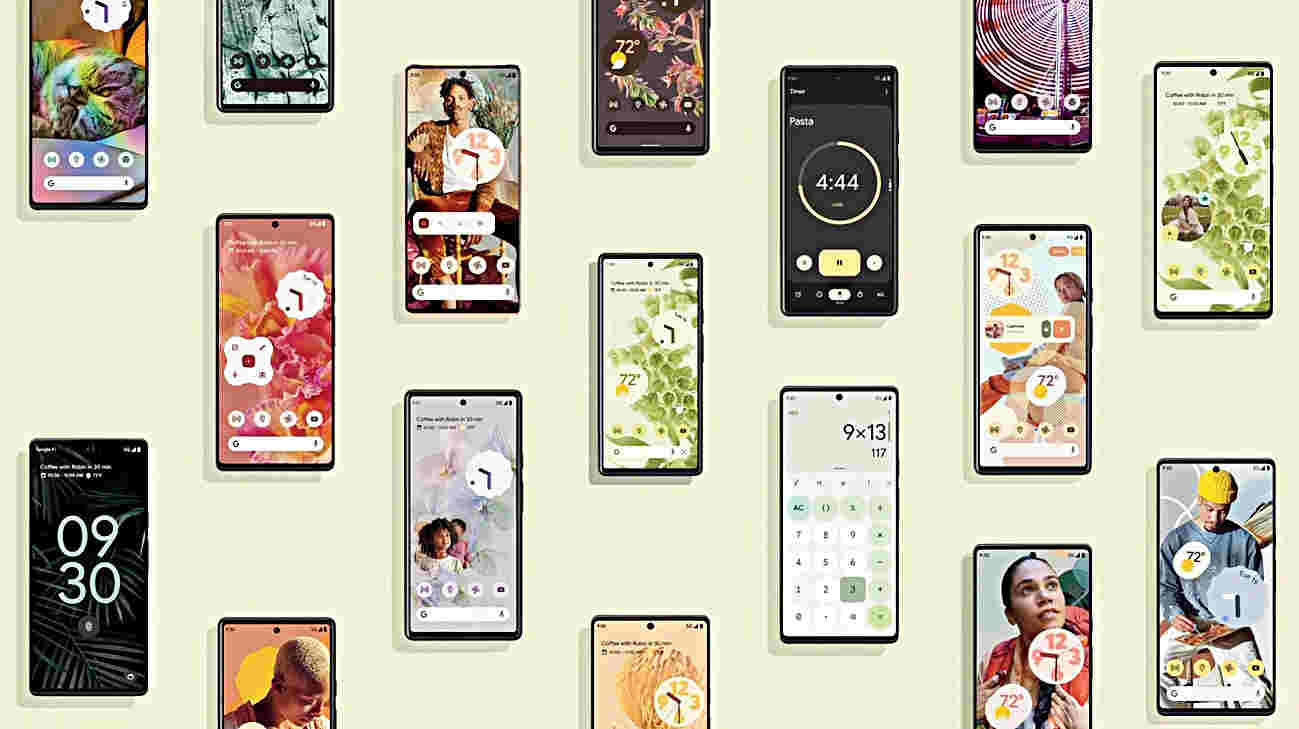 Device: Google Pixel 6 and 6 Pro
Price: $599 and $899 respectively
Features to look forward to: Magic Eraser tackles unwanted subjects in photos. Face deblur reduces chances of capturing blurred images. Motion modes can blur the background "creatively" or add a long exposure that adds blur to moving subjects while keeping the background clear.
India availability: Google hasn't mentioned anything about the availability the new Pixel phones in India at time of going to print. So far, eight markets where Google is launching the series are Australia, Canada, France, Germany, Japan, Taiwan, the UK and the US. Google has not brought the last few Pixel smartphones including the Pixel 5 to India but it continues to launch the toned-down Pixel "a" series smartphones in India. At the same time, Google is planning a major increase in its smartphone shipments, according to Nikkei. The Japanese publication says that Google has ordered more than seven million Pixel 6 smartphones to be produced, roughly doubling its entire 2020 production.