Help the beaver, heal the world
Tallest Tree is a casual tapper arcade game in which you keep tapping to make a cute beaver jump up and reach the top of a tree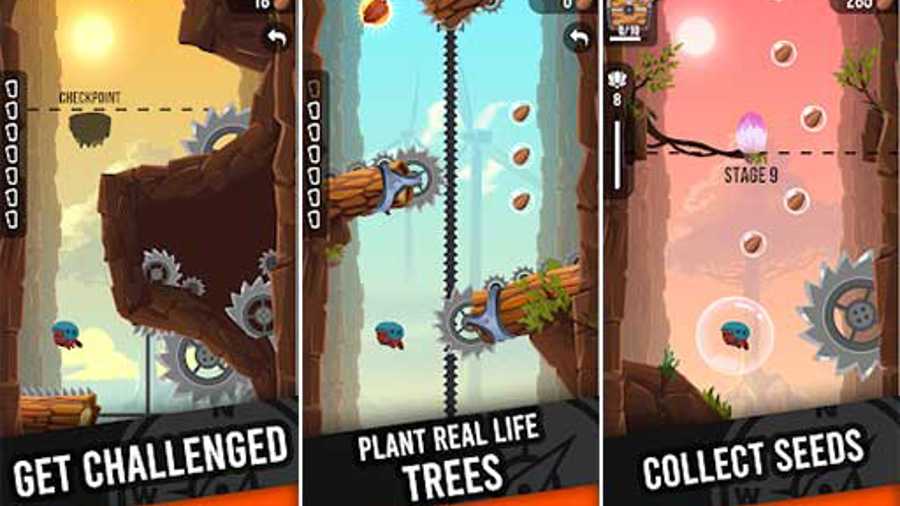 Sourced by the correspondent
---
Published 07.02.22, 12:13 AM
|
---
Game: Tallest Tree by PlayCore Publishers
Genre: Arcade, casual tapper
Platforms: Android and iOS
The general notion about gaming is that it serves no purpose apart from being a means of entertainment. But not Tallest Tree, which claims to plant trees in the real world. It sounded too good to be true, so I tried it out to see if the game itself was fun, or was the tree plantation just a marketing cover.
Tallest Tree is a casual tapper arcade game in which you keep tapping to make a cute beaver jump up and reach the top of a tree. You have to time your jumps to dodge obstacles. Controls are easy to understand but a little clunky. Being a portrait game controlled by just a thumb, it can be played with just one hand even in a crowded bus. Each level takes about one minute. The graphics are clean and detailed, which says that the developers put in significant time and effort into making it.
The game follows a standard structure of an area consisting of levels, and after finishing them you move to a new area with new levels, backgrounds and obstacles. The player is challenged in a variety of ways, and at no point did I find the game repetitive or boring. Tallest Tree does a great job of keeping the player engaged by challenging and delighting, and doesn't show forced ads in between screens. There's an endless mode and optional Hard levels too that are even more challenging.
Having said that, the game doesn't feel unique and somewhere lacks "personality". The obstacles like saw blades and spikes are also pretty generic. It's a beautiful, really well designed
and balanced game, but not too memorable in itself apart from the bit about planting trees.
Coming to that point, the game claims to help plant trees in the real world. There's an in-game progress bar that shows how many trees you helped plant, and it increases if you progress in the game, watch ads, or make in-app purchases. They do this through a website called Tree-Nation, a non-profit organisation that takes donations from companies and plants trees to offset CO2 emissions. Tallest Tree in particular says it plants saplings of native trees in Madagascar, Africa. I had to play about 25-30 levels before reaching a progress of 1 sapling, although, in spite of searching, I couldn't find any substantial proof that these saplings were actually being planted. VERDICT: Overall, if you're looking for a quality game that's easy to pick up, quick to play in short bytes of time and doesn't show any ads, Tallest Tree is definitely worth playing. With polished graphics, good music and well designed levels, even though it's not out-of-the-box, it is a much more wholesome experience as compared to some other games that make the player keep grinding and watching ads. Planting trees sure is great if it's actually being implemented. But I'd be more inclined towards growing a tree on my own than rely on just playing the game to help heal the world. I would give it a nine out of 10.