Spotify turns 2 in India
The music streaming app has become a companion in the kitchen, during walks and for WFH. What's driving the growth narrative?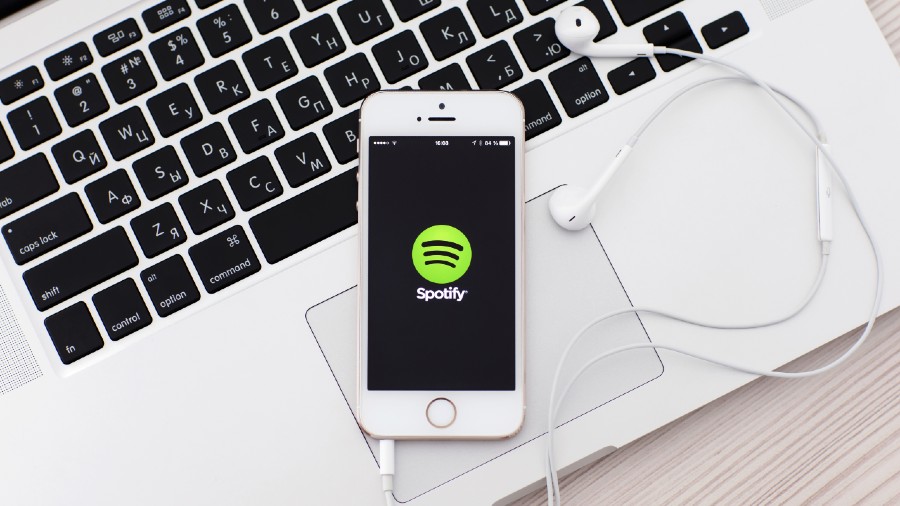 ---
Published 02.03.21, 12:20 AM
|
---
In the last few days something amazing is playing out on Spotify — Bruce Springsteen and former US President Barack Obama are chatting about race, fatherhood and societal divisions in America. Their podcast, Renegades: Born in the USA, come across as two guys who admire each other and are equally worried about where their country is headed.
"In our own ways, Bruce and I have been on parallel journeys. We still share a fundamental belief in the American ideal. Not as an airbrushed, cheap fiction or an act of nostalgia that ignores all the ways that we've fallen short of that ideal. But as a compass for the hard work that lies before each of us as citizens," the former president says in the first episode.
When Spotify began more than a decade ago, the idea was to turn people towards listening to music without giving into piracy. The idea was to make music more accessible without having to burn a hole in the pocket. Now, it has also become a leading provider of fresh audio formats.
Customising the India experience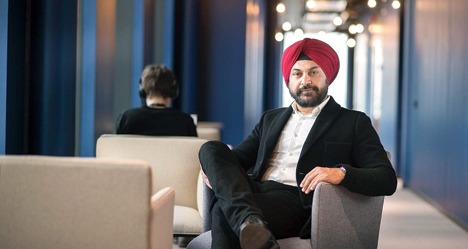 A milestone in the company's growth has been the arrival of the Swedish company in India two years ago. Yup, it was late to the party but the people running the show sure know how to keep the party going in newer ways. In a short span, it has become the go-to streaming audio platform for many in the country.
"In the last two years we have seen a lot of untapped potential and a pent-up demand for great user experience. We have seen that there is a big audience shifting towards audio. Since Spotify has been doing this across the world for so many years… more than a decade… we've been able to tailor our experience in India, and now we are doing a lot of original content," Amarjit Batra, managing director of Spotify India, tells us over video call.
During the pandemic, more and more people turned to Spotify while working from home because of the uncluttered experience it offers. Besides, there are plenty of affordable subscription plans the company is offering in India. "It's, of course, a very value-conscious market. We probably have the maximum amount of premium options for Indian consumers. We have a lot of different monthly and yearly plans. And they have been a success. Here, some people like to use it for a day or for a week. Premium Mini (get it for Rs 7 a day or Rs 25 a week) was launched a few months back and it has turned out to be a popular product," he adds.
Good vibrations
The future of the company looks bright, especially because of the number of podcasts that are available on the platform. And the variety is immensely good. From a detective show to one about a gay couple to the many titles for children… all are well presented and available in top audio quality.
"Podcasts have been our global focus for long and we have adapted it into India. Podcast users are typically more engaged users. It allows them to come back to Spotify multiple times a day. So you might start your day with light music but during work, you may want to listen to background music. Then, there are times you want to take a break from screen time. It is then you pick up podcasts while going for maybe a short walk." Batra is assured that podcasts will be one of the company's "biggest growth drivers".
Plus, there have been several learnings from the Indian market. "One big difference that we have seen in India versus anywhere in the world is that this is one market with many languages. Very few markets in the world have this kind of depth of languages… most have one or two or max three (languages). It's something we are focused on. We are continuously building recommendations to help different tastes."
The service has already done wonders with many Indian artistes and creators. Take, for example, the 'Diljit Dosanjh Listening Party' last year. It was a unique usage of the Twitter platform. Or how Armaan Malik released his first English single titled Control last year and become the first Indian singer-songwriter to be featured on the Times Square Billboard in New York. The song was promoted by Spotify. Rapper Divine too had the Spotify Times Square Billboard experience.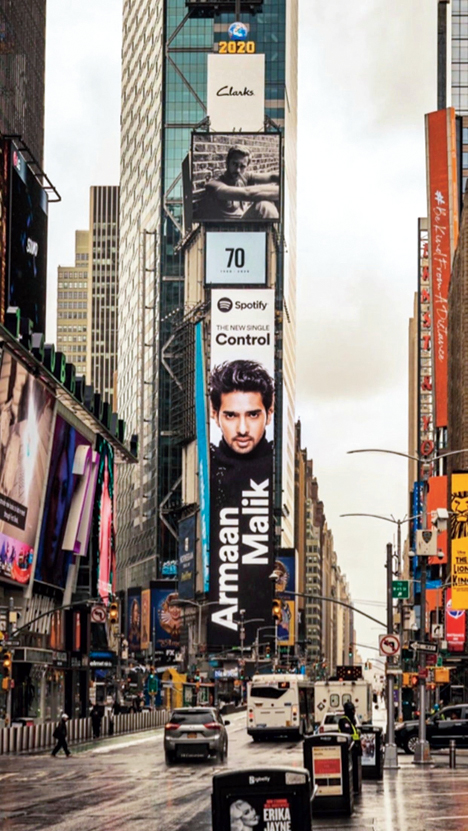 "We were told that we were late to the market, which already had many players. We saw that not everyone understood streaming very well. Some of them are well-tuned to streaming and some are new to the technology. Like India, there are some markets that are new to streaming. I believe that some of the learnings from India can be implemented in other markets."
Yes, the Spotify playlist has been the discussion among critics for years now; about how important it is for artistes to find a spot on the company's popular playlists. But there is a far bigger picture to see. Music piracy is down. New audio formats are evolving, thanks to Spotify. And how chopping cabbage in the kitchen while Spotify-ing our world is becoming, well, "normal". It's time to tune in.
Creators on Spotify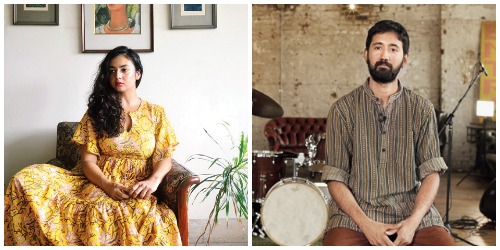 • Last year, more than 20 artistes from India featured in several Spotify global playlists. This included Antariksh, Abhilasha Sinha, Sandunes and Sarathy Korwar, who were able to increase their discoverability among listeners outside the country.
• Over 10,000 Indian artistes have claimed their Spotify for Artists profile since launch, and 600-plus playlists (up 5x since launch) have been locally curated by Spotify's in-house editors featuring several of these artistes.
• Over 4,000 local artistes have attended the Spotify Masterclasses since launch, equipping them with insights and tools to make the most of their music and profile on the platform.
• The number of podcasts created on Anchor in India has increased 80x in a span of one year (February 2020 to February 2021).
Figure this
Spotify now boasts 155 million premium subscribers and 345 million monthly active users. Those numbers represent a 24 per cent and 27 per cent year-over year increase. Spotify dominates music subscription around the world and appears to be above Apple Music, which doesn't routinely disclose its paid membership. Apple last revealed its subscriber base at 60 million members way back in June 2019. But working in favour of Apple is the fact that almost all people who use Apple Music are subscribers.
Music and podcasts
• On an average, a Spotify listener in India streamed nearly 150 artistes and three podcasts last year, highlighting the extent to which discovering new audio content is popular (February 2020 to February 2021).
• Listeners streamed happier music in 2020 than in 2019. The average happiness rating of all music streams increased two per cent on Spotify India during this time (February 2019-2020 compared to February 2020-2021).
• Other Spotify playlists that have grown the most year-on-year include Bollywood Dance Music, Top Hits Hindi, Latest Tamil, Latest Telugu, and Hot Hits India.
• Currently, 90 per cent of podcast listeners from India are under the age of 35.
• Today, 70 per cent of listeners who stream podcasts on Spotify, love pop music.
Coming our way
Creator voices will amplify with Sound Up: India is one of the eight new markets in 2021 where Spotify will expand its Sound Up initiative to represent under-represented podcasters. Plus, a new partnership between Anchor and WordPress will enable bloggers to publish their written content as a podcast with just a few clicks—and podcasters can publish their episodes as written blog posts just as easily.
Spotify will soon be available in your language: As a part of Spotify's effort to continue localising the product and making audio streaming more accessible, the streaming service is launching in 36 new languages across the world, including 12 languages in India — Hindi, Gujarati, Bhojpuri, Kannada, Malayalam, Marathi, Odia, Punjabi, Tamil, Telugu, Urdu, and Bengali.
Spotify HiFi

Beginning later this year, Premium subscribers in select markets will be able to upgrade their sound quality to Spotify HiFi and listen to their favourite songs the way artistes intended. It will deliver music in CD-quality, lossless audio format to your device and Spotify Connect-enabled speakers, which means fans will be able to experience more depth and clarity while enjoying their favourite tracks.