Snapchat is innovating in a big way
Original shows, games and Scan your world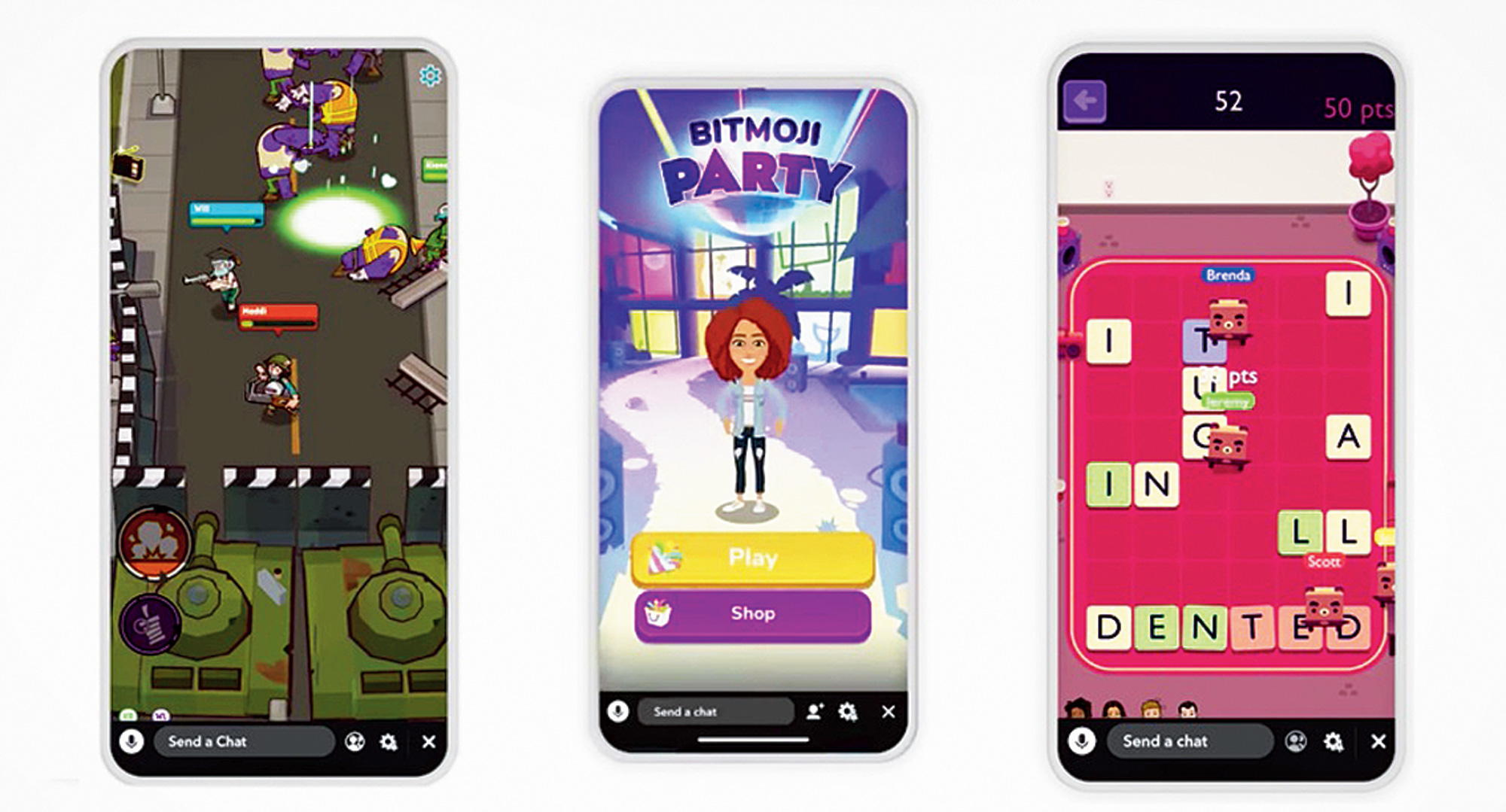 ---
Published 17.04.19, 03:19 PM
|
---
Only a year ago, critics screamed "Oh, Snap!" For Snapchat, 2017-18 was a dark period from which the disappearing-message app is finally finding an escape. At a time when Facebook has been taken to task over privacy scandal, Snapchat is breathing easy.
"The Internet started as a military research project — it is just not our natural habitat," announced the company's founder Evan Spiegel recently. "On Snapchat, you're free to be you, with your real friends. As we use the Internet more and more in our daily lives, we need a way to make it more human."
The 28-year-old obviously took a dig at the influencer-heavy Instagram and its parent company, Facebook, which is being forced to take a new direction.
At the "partner summit" event in West Hollywood, he highlighted his creation's stable user base (186 million daily active users while 90 per cent of 13-24-year-olds in the US use Snapchat) while introducing new extensions to the social media service.
Originals lineup strengthened
Snapchat has added 10 new shows, available starting May. Many of the shows will play in the vertical video format that's native to the app.
"Mobile is now the dominant medium for telling stories and consuming content. In 2019, mobile will surpass television in time spent for US adults. This transformation is creating massive new opportunities," said Snapchat original content head Sean Mills.
Since the way we watch videos on mobile phones is different and apps vie for our attention, the storytelling is different on the shows, which are around five minutes long and come with quick cuts.
Snap Games
Friends can now play together right from the Chat bar. There are six titles to choose from at the moment — Bitmoji Party, Tiny Royale from Zynga, Snake Squad, Zombie Rescue Squad, Alphabear Hustle and C.A.T.S. Drift Race. Players can play solo, against bots and strangers but they can't chat with opponents who are not friends.
The game from Zynga is an interesting milestone. Zynga's Farmville was one of the early success stories of social gaming on Facebook. Will it do the same for Snapchat?
Snap Lenses
Snapchat lenses arrived four years ago and they have indeed come a long way and are smarter. What we are now looking at is a Snapchat world where you just press and hold on your camera screen to scan the world around you. If music is playing in the background, it tries to recognise it. Scan a math problem for the answer or scan a product to see the results on Amazon.
The new shows
1. Commanders: A comedy about two teenagers who come across a computer code that can change their lives.
2. BuzzFeed Daily Show: Latest celebrity moments and what netizens are talking about.
3. Two Sides: A young couple break up and the story is told from each of their points of view.
4. Sneakerheads: Three college freshmen take a look at the sneaker culture in Los Angeles.
5. Denton's Death Rate: Based on a Lance Rubin novel, in the story everyone knows the day they are going to die.
6. While Black: Author-filmmaker M.K. Asanta explores racial issues.
7. Compton Dreams: Three hip-hop artistes try to become the next big names in the music world.
8. Stranded with Sam and Colby: A pair of teens are in a haunted town.
9. Dead of Night: A girl must escape a city of zombies. Her only companion is a phone.
10. Can't Talk Now: A teen opera that unfolds through text messages and video chats.