3D printed cushion for your heels
The importance of a good pair of shoes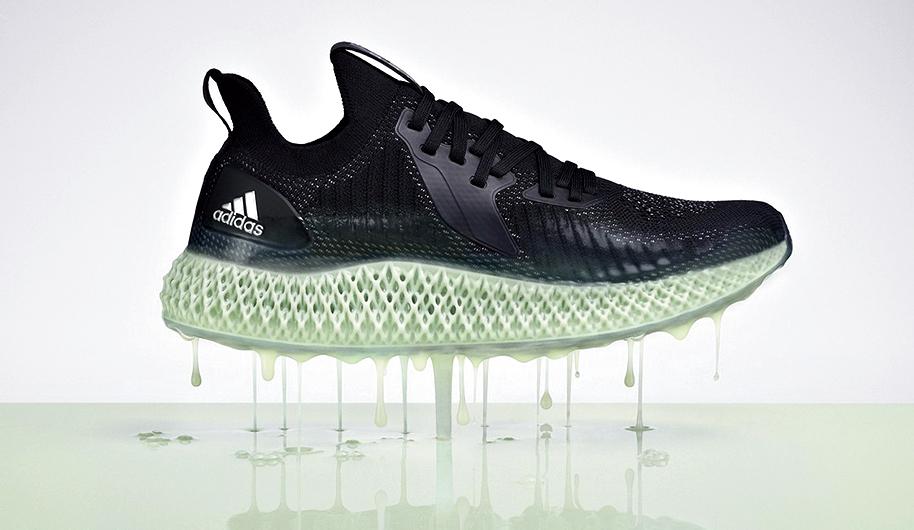 ---
---
GADGET: Alphaedge 4D athletic shoes by Adidas
TECH SPECS: 3D Printed midsole, with additive manufacturing and computational athlete data
PRICE: Rs 27,999
BEST FOR: Running, training and walking
New shoes invariably need to be "broken in". They invariably give you a painful blister or two in the first few days. Then there are the shoes that always feel uncomfortable, no matter how long you have been wearing them. And if you tend to suffer from plantar fascitis — a sharp stabbing pain in the heel that radiates upwards to the rest of the foot — like me, you'll understand the importance of a good pair of shoes. Shoes that fit properly and give the arch of your foot the right amount of support as you walk or jog.
There are people who believe that all expensive shoes take care of the basic problem and have a perfect insole that will fit the bottom of your foot snugly. In recent times, some of the well-known brands even claim to add "memory foam" to your shoe, a cushioning that will give you a customised fit. But in most cases, these turn out to be mere claims.
Some sports shoe companies have now started using 3D printing technology to give athletes a tailored fit for their feet. Sophisticated printers first build the soles layer by layer, typically using some proprietary polymer. The design is then downloaded into the printer and a laser mass produces the sole of the shoes to perfection.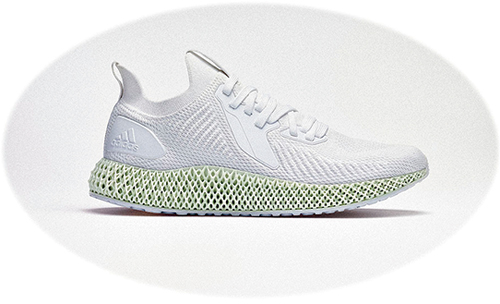 Adidas Alphaedge4D is the first 3D printed shoe I have ever tried on. It's actually a high-performance training shoe for running, featuring a midsole crafted using a technique called "carbon digital light synthesis". It leverages Adidas' extensive archive of computational athletic data to create a tuned midsole with precisely engineered zones. Based on numerous designs, simulations and optimisation cycles, the midsole was digitally engineered by the micrometre to suit the performance requirements of those who seek to gain an "edge" in their sport, claims Adidas, the company credited with creating the first spiked shoes for athletes in 1924.
"Digital movement and physiological data gathered from athletes was used to map out functionally responsive zones for cushioning, stability and controlled energy return in the 4D midsoles," claims the company.
Whatever the technology embedded inside the serrated soles, it was super comfortable for my feet from day one. It seemed to mould perfectly to my sensitive heels. I was able to walk and jog perfectly, and it gave me a feeling of almost gliding over dirt roads, marble floors and even slippery staircases. The upper part, made of some stretchable yarn, aided the cushioning.
This shoe will certainly help people like me. While the ash-green sole and white uppers may look different, they gain you no fashion points. Perhaps, grey or blue uppers may have been better. The shoe is also unusually expensive. But if you are an athlete or, like me, suffer from a foot problem then it is worth the price.
Pop Pick
Walk on air
Nike Zoom Vaporfly Flyprint: This shoe is a specialised edition of its Zoom Vaporfly Elite, used by Kenyan athlete Eliud Kipchoge in the record-breaking marathon in Berlin two years ago. The key feature of the shoe is the Flyprint upper — the top part normally made from fabric — printed in a customised 3D printer out of a polymer innovated by Nike. The shoe is super light (just 11 grams), its upper part is nearly translucent and it is so porous that water doesn't get retained when used in the rain. Kipchoge had famously said after the race that it felt like he was flying as he could "feel the wind on his feet". The only problem: it won't come cheap.
Price: About Rs 60,000 in e-commerce portals