Save Airpod batteries, upgrade Windows & choose the right iPhone
To save Apple Airpod battery, reset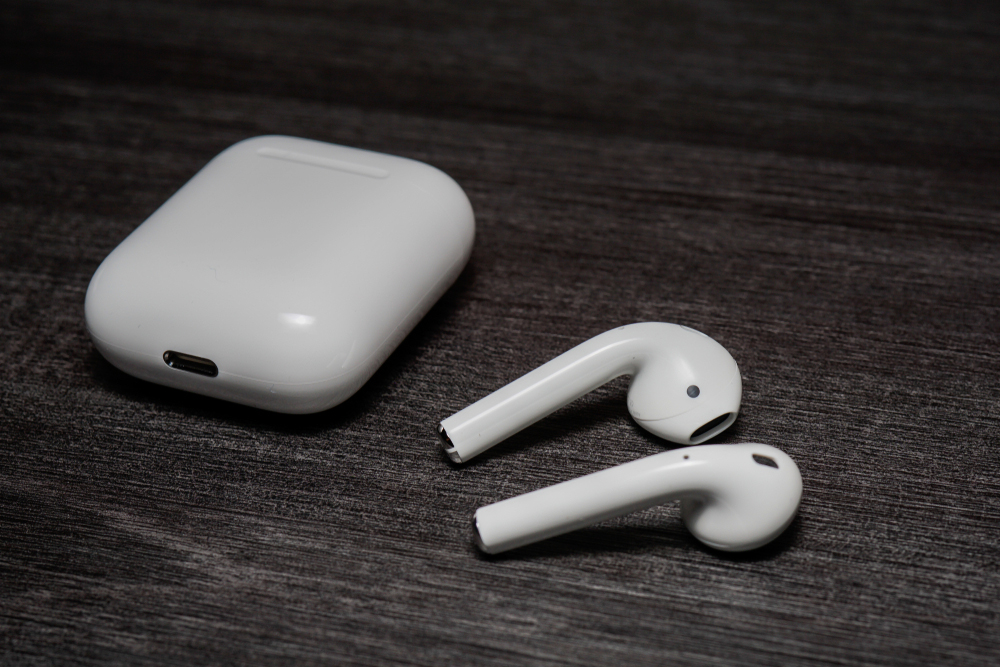 Apple airpods
Shutterstock
---
Published 18.11.18, 11:33 AM
|
---
I find that the battery drains very quickly on my Apple Airpods. What should I do?
Trisha Shah
The best way to recover from battery-drain is to reset the Airpods. On your iPhone, go to Settings—Bluetooth and select Forget This Device. Put the pods in the charging case and wait for about a minute. Open the lid, press and hold the setup button on the case. The status light should flash in amber and then start flashing white. Bring your iPhone near the case and follow the instructions on the screen.
PC error
Whenever I start my five-year-old Lenovo PC, there is beep followed by a message 'error 0162—setup data integrity check failure…' How do I fix this?
Rinku Das
Some setting in the BIOS of the computer seems to have been modified. Start the computer and keep pressing the F1 key. This will take you to the BIOS setup. Once inside, press F9 to load the default settings. Then, press F10 to save the changes and exit BIOS.
Say bye to XP
Recently, I bought an Asus Zenfone Max Pro (M1), but I am unable to connect it to my Windows XP Professional computer via USB so that I can share the Internet connection.
Sampad Das
You have to stop using Windows XP. It is outdated and no longer supported by Microsoft. This means that your private data will no longer be safe when you use the Internet. Till you switch to Windows 7 or Windows 10 take some steps. First, update Windows XP to Service Pack 3.
Next, instal the .NET Framework 4.03. This is the latest version for Windows XP. The .NET Framework is required to run many applications on Windows. Otherwise, you will keep on getting errors. Go to `https://www.microsoft.com/en-us/download/details.aspx?id=17851` for this.
Update Windows Media Player to version 11 from `https://www.microsoft.com/en-in/download/windows-media-player-details.aspx`. Also, get the latest USB driver for your phone model from `https://www.asus.com/support/Download-Center`. Your computer is now ready.
On the phone, open Settings—Developer options and disable USB debugging. In Settings—Storage, enable Media device (MTP) by tapping the icon on the top right. You should now be able to connect the phone to the computer.
Windows upgrade
I have a Dell Windows 7 Professional laptop. I want to upgrade it to Windows 10 Pro. What should I do?
Jahar Bagchi
The free upgrade offer to Windows 10 officially ended in July 2016, but there is still a way if you have a licensed version of Windows 7. Before you upgrade, check if your laptop supports Windows 10. Press the Windows key and R together. This will open the Run dialog box. Type msinfo32. After you tap on OK you will get your system's specifications. Check that the processor is 1GHz or faster, you have at least 2GB of RAM, and the graphics card supports DirectX 9 or later with WDDM 1.0 driver.
After you determine that the laptop is Windows 10 compatible, go to `www.microsoft.com/en-in/software-download/windows10` and download the tool to create Windows 10 installation media. Once the tool is saved, right click on the file and run it as an administrator. Now, just follow the wizard and choose "Upgrade this PC now". Make sure you select "Keep personal files and apps" when you are walked through the installation process. It will take a while and the laptop will restart a number of times.
iPhone XR for India
I want to buy an iPhone XR, from London, as a gift. Which model should I be looking for so that it can be used in India as well?
Pradipta Dey
You should buy the iPhone XR model A2105 and make sure it is not locked to any operator in the UK. The phone has dual SIM support, one of them being an e-SIM. Only Airtel and Reliance Jio can activate the e-SIM.