Samsung ushers in a new decade of digital innovation with the launch of Galaxy S20
Say hello to 100x space zoom!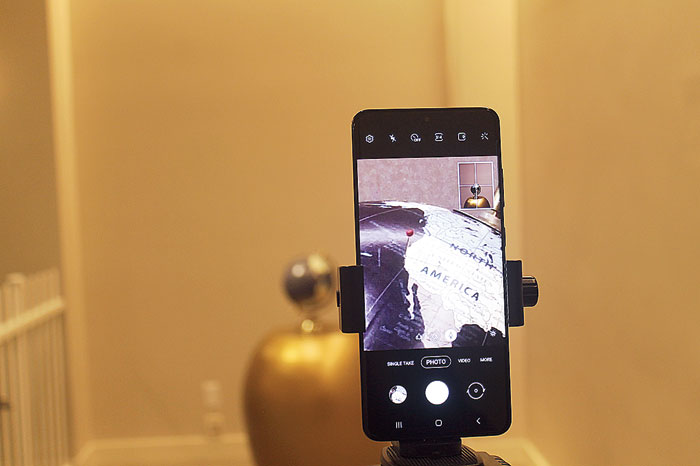 ---
---
Life in 2030: You wake up in the morning and the alarm clock logs your calendar and traffic report. Your exercise routine is set by the sensors on your shirt. And the TV streams what interests you the most. Ever-evolving technology raises a question — where will the smartphone fit in? In the new decade, expect more from smartwatches, headphones and — who knows — AR glasses. Yet, industry experts strongly believe that the smartphone will not do a vanishing trick. Form factor may change but the smartphone will be the device that would augment the importance of other devices. And that is exactly what Samsung wants to highlight with the launch of its new flagship devices — the Galaxy S20 series.
Sorry S11, you are a friend whom we never got to meet because your creator wants us to catch a glimpse of the future. The new devices — Galaxy S20, Galaxy S20+ and Galaxy S20 Ultra — offer a panoramic view of the next 10 years of the smartphone in an ultra-connected world.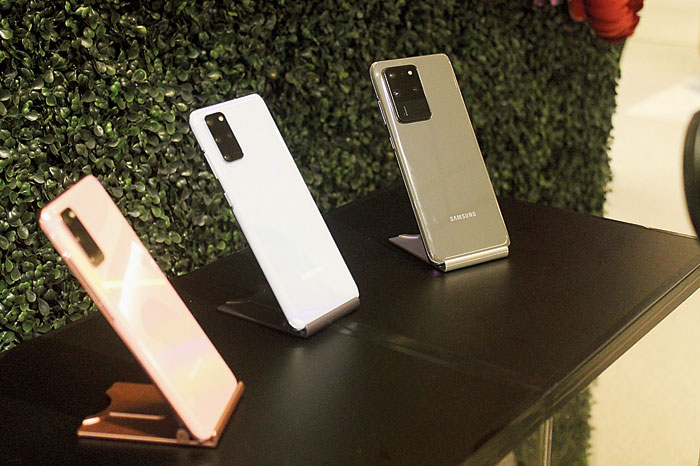 To space and back
Just when we thought that the smartphone camera has peaked, Samsung has moved the finishing post. Keeping the three different screen sizes — S20 (6.2-inch screen), S20+ (6.7-inch screen) and S20 Ultra (6.9-inch screen) — company is an enhanced, pro-grade camera that changes the way consumers capture moments. After all, more than 100 million photographs are shared on Instagram each day and a lot of it involves videos. In 2020, 4X more video content will be created and that is where the S20 makes a difference.
More resolution equals richer details. The S20 and S20+ come with 30x zoom while the Ultra comes with 100x zoom or 'space zoom'. The trade-off on most cameras is that when you zoom, you lose clarity. On the three new phones, clarity is not an issue. As for space zoom technology, it involves a combination of AI optical and digital zoom, which work seamlessly together (we advise you to use a tripod when zooming in beyond 20x as steady hands offer the best results).

The resolution on the wide-angle camera in the S20 Ultra is 108MP. The game has been upped by changing the sensor architecture. The S20 Ultra uses nona-binning technology. The pixels rearrange in low-light situations to give you a large sensor and that helps to capture more details.
When the smartphone detects that it is in low light, nine pixels merge. The re-mosaicking technology helps to get more clarity and less noise. There is also something called multi-frame image processing, which takes 30 frames and merges them into a single frame, offering you the best image possible.
Space zoom uses a periscope system to house more lenses within the same camera system. So the thickness of the camera remains unaltered. You also get to zoom in and crop the area of the picture you need.
Combined with this is unprecedented video clarity. The S20 is the first smartphone in the world to capture videos in 8K quality, which is 4X more than 4K and 16X more than FHD. This should call for a celebration among vloggers. Simply shoot a video and share it on YouTube instantly or share it on your 8K TV. You can also take a snap from an 8K video; it will give an output of a 33MP picture. Further, there is no time limit on the length of 8K videos. Since such videos tend to be large, each file will be 4GB in size.
There is more — an improved super-steady mode and better stabilisation. There is also night hyperlapse. Since the pixel size is larger, your photos will have less noise and blur compared to what other smartphones offer.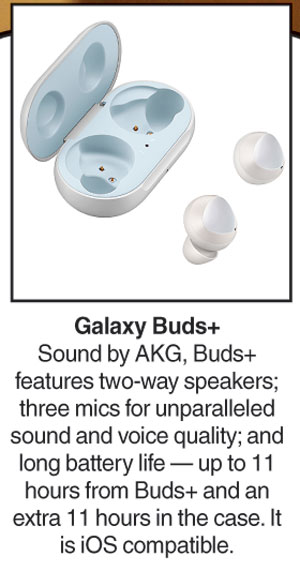 Take one
Recently, Flimic showcased something called DoubleTake, which is an app that takes full advantage of the many cameras on the iPhone 11. Well, Samsung has the in-built 'single take' option, which is practical and fun. Point your phone and shoot in any environment. After you take a, say, 10-second video, the S20 will automatically give you custom-made images and videos from all three cameras — ultra-wide, wide, and telephoto. It will also add filters. The final video is highly Instagrammable.
Next-level gaming
Gaming experience has a lot to do with the display, which now has a 120Hz refresh rate while a touch interface of 240Hz, which helps real-time gaming action. It comes with a hyper-fast processor and lots of RAM… 16GB on the highest model. Helping things is an intelligent all-day battery. The Ultra is kept alive by a 5,000mAh battery, 4,500mAh on the S20+ and 4,000mAh on the S20. On the back of it, it is powered by a game booster. This uses AI to optimise performance, so you can game at peak performance.
Let's share
Since sharing is something that runs in the DNA of users (75 per cent images that are shot are shared), let's talk about quick share. It can connect you with five friends around you to share videos or photos. You can also enjoy music like you have never done before. The S20 becomes your hub device and your friends around you can share their music on your device. Basically, they can stream their music on your phone. Five users can connect at the same time. The company's partnership with Spotify has been strengthened further and there will be playlists that are customised. More? Say hello to Galaxy Buds+, which will offer up to 11 hours of battery life and better noise cancelling.
Video calling made easy
We are not sure when 5G will come to your phones in India as the government — without mincing words — is sitting on it. Nonetheless, the 5G movement is changing the way content gets consumed. Samsung has partnered with Google Duo to make video calling better, which makes sense because consumers are video calling 70 per cent more than what they used to five years ago. Google Duo is integrated with the contacts on the phone. As soon as you choose a contact, you can immediately call the person using Google Duo. Second, the wide-angle camera has been integrated into the feature. So the next time you are away from home, your entire family can be seen in one frame during video calls.
All this brings us back to the question of where does the Galaxy S20 fits in. What you would want is a phone that's future-proofed (the global version is 5G enabled but then again, India is behind the cycle), which each of the S20 devices offer in way of specs. You would want a device to fiddle with and, once again, the S20 delivers, be it in way of gaming or as an entertainment hub. The device should be an extension of your personality and your work profile. Well, the S20 Ultra is as powerful a personal computer as any you've had. With the Galaxy S series, Samsung changed the way big smartphones are perceived. Now it's time for the company to make the smartphone the hub of our digital needs. As the South Korean company begins a new chapter in the Galaxy S series, one thing (thankfully) hasn't changed — it's still the best Android device out there and the most important gadget you own. Looking at the Samsung Galaxy S20 Ultra specs, it's clever enough and powerful enough to be of help even to NASA and its satellite projects. How cool is that?! How neat is that?!