Samsung Galaxy Buds2 has power to become the default choice for many
'The two-way speaker system — a woofer and a tweeter — is very well tuned, offering as much bang for bucks'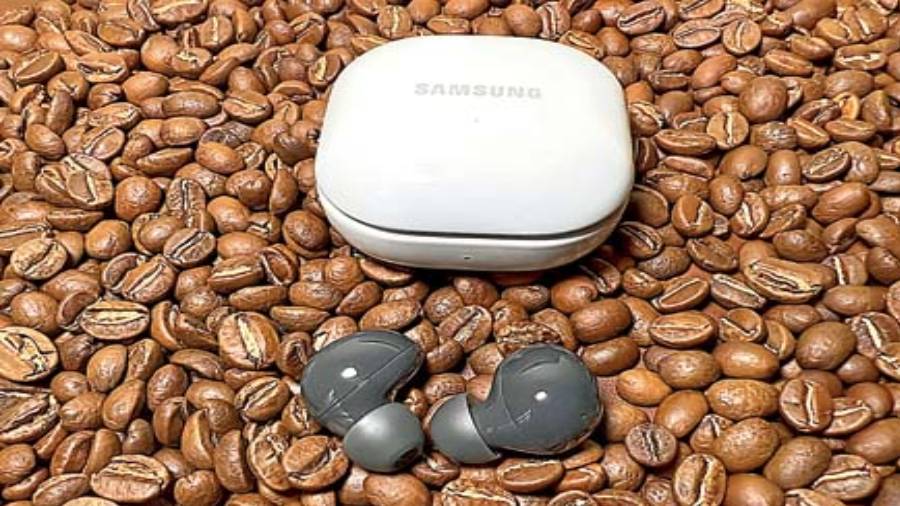 ---
Published 06.10.21, 11:49 PM
|
---
Spare yourself the pain of turning up the volume to get a fuller sound, changing equaliser settings with every third track and hiding in nooks to ensure voice calls are audible via your truly wireless earbuds. Coming a couple of months after Nothing's Ear 1 drummed up a hype, if you have wireless earbuds on the festive season shopping list, place a tick against Samsung Galaxy Buds2, which is worth every paisa and don't always go by hardware details because sound tuning is something the South Korean company is very good at.
Sitting alongside Galaxy Buds Live and Galaxy Buds Pro, there are some neat tricks the new pair can do, the biggest of them all is offer a very high level of comfort. Smaller and lighter than other offerings from the company, at only 5g (each bud) you won't feel like taking them off until the battery has drained out; it's as comfortable as the Apple AirPods Pro. When we say drain the battery, each bud will last five hours with ANC on, 7.5 hours with ANC off and offer 3.5 hours of continuous talk time while the case can charge the device three times over, which is sufficient if you are going away for the weekend.
There is ANC or active noise cancellation, a technology that cuts off all outside noises. To turn on simply long press on the left bud. Buds2 offers solid ANC, taking care of everyday noises, like during underground tube transits or the incessant honking on the roads, yet, it doesn't offer any of the vacuum-like feel. What we usually end up doing while using earbuds minus ANC is turn up the volume to cut off outside noises, which can be harmful, especially if you wear earbuds for long hours.
On the other end of the spectrum is ambient noise, the mode in which you let in outside noises, which is something you would do while jogging on the sidewalk. You want to hear outside sounds. There are three degrees of ambient noise with the highest offering so much sound that you may even end up hearing the conversation between the lovey-dovey couple on the park bench.
I have been using Buds2 to take most of the calls because work from home involves juggling more than the usual office stuff. There are three microphones and a built-in voice pickup unit to help make clearer calls. There are machine-learning-based solution filters to keep at bay unwanted sounds, which works pretty well. The only area of improvement I can think of is cutting off wind a little bit more.
It all comes down to sound, something Samsung has got it spot on. What you get is a clear and crisp sound profile with accentuated vocals and excellent sound separation. There is amazing bass even without turning on bass boost via the app. Simply try out Sweatpants by Childish Gambino or Age of Consent by New Order. With bass boost, Bollywood soundtracks will sound like a live experience. The two-way speaker system — a woofer and a tweeter — is very well tuned, offering as much bang for bucks as the Galaxy Buds Pro.
Yet, it's different from Buds Pro because what you get on Buds2 is IPX2 water resistance while Pro offers IPX7. For most, Buds2 offers enough resistance to take care of gym activities but if you are planning to go swimming for long periods of time then the Pro is welcome.
In way of control, there are plenty of features if you are a Samsung phone user. I had this paired with the Galaxy Fold3 5G, so the Buds showed up easily. The device can also be used with any other Android device as long as you get the Wear app downloaded. The Apple-y thing this time is that you can pair the buds with an iPhone via a simple Bluetooth connection but the Wear app won't work for this device on iOS… not for the time being.
On the glossier side, the case appears durable and so far it hasn't picked up any scratches from car keys. You also get wireless charging, which is very helpful in 2021 and most importantly, a fuller sound than, say, Nothing Ear 1, which somehow went out of the way to showcase design chops. Galaxy Buds2 is so small that most people won't notice it from a distance and at the same time very light. With all the basic features nailed, Samsung Galaxy Buds2 achieves something important — the power to become the default choice for most phone users.
At a glance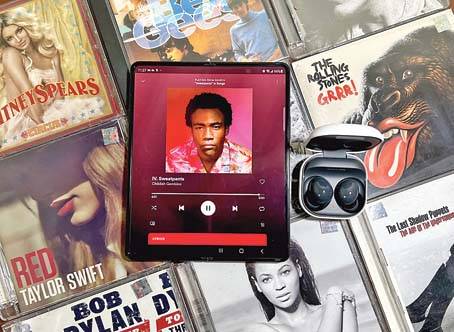 Device: Samsung Galaxy Buds2
Price: Rs 11,999
High notes
• Excellent sound profile
• Light and comfortable
• Wireless charging
• Excellent ANC
Muffled notes
• Water resistance can be better