Run, shoot, spin a story
The game is set in a post-apocalyptic zombie world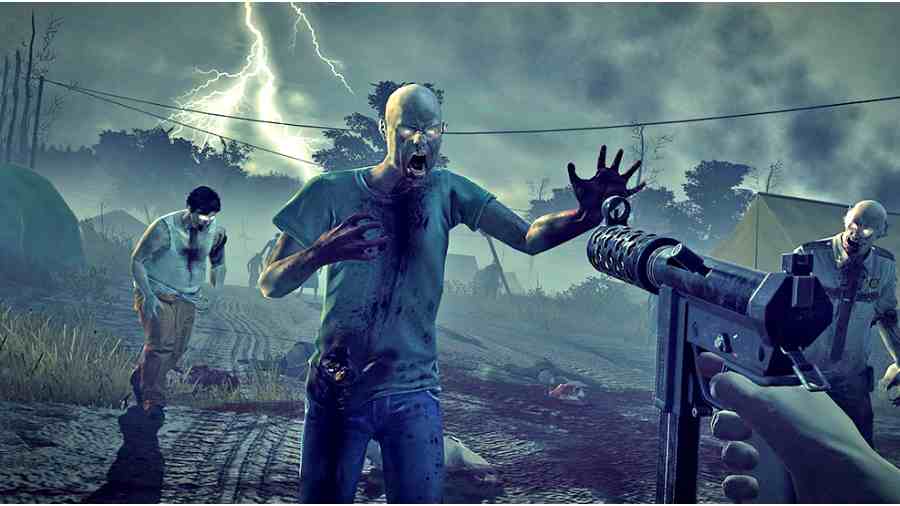 ---
Published 06.02.23, 05:15 AM
|
---
GAME: Into the Dead 2 by Pikpok
GENRE: FPS, auto-runner
PLATFORMS: Android, iOS
Mobile games generally bring to mind small games played to pass the time. While AAA mobile games exist, they usually need to be purchased. Into the Dead 2 is one of the few high-production games you can play for free. Published by Pikpok, this game is a novel mix of a shooter and a runner with a great story and is an experience worth playing.
The game is set in a post-apocalyptic zombie world. It tells a heart-wrenching story about James, who is trying to reach his family with supplies but crashes his truck on the way. James then makes the journey on foot while contacting his family on the radio, who are escaping from the zombies too. The story is gripping with twists and turns and kept me on the edge of my seat. The 3D graphics are amazing, the sounds and effects are eerily realistic, and all the gore and language easily make this game PG17+. Don't let your kids play it!
In each level, the character runs forward automatically through hordes of zombies, and you must strafe left or right to avoid them. You can also shoot your gun, but ammo is scarce, requiring shots to be chosen wisely. The story spans 60 levels, each about 2-3 minutes if you don't die. And take my word, not dying will be tough. At the end of each level, the story moves forward as James tries to contact his family, and the curiosity of finding out what happens next kept me playing. It doesn't get repetitive at all. Different maps have new zombies and more powerful weapons. Being a free-to-play game, you can do a limited number of runs at one time, and you can watch ads to get more runs. The ads aren't intrusive and seem worth the rewards. In between levels, there were also loot boxes for better weapons and perks.
Apart from the main levels, what I loved about Into the Dead 2 are regular high-quality events. These events are big; they have their own parallel storylines to explore, and they give you new levels and fun weapons to try out. In this one event, I come across a military base in a mountain, with a man inside calling for help on the radio. The gameplay was very different, with stealth levels in the dark but with a special night vision gun. There are multiple such events that regularly take place, and that was enough to keep me coming back. Since the game is so good in quality, it's also huge in storage size. It takes up a whopping 1.8 GB on the phone, and if you have limited storage, it could be a disadvantage to keep having this game lying around on your phone.
VERDICT: Into the Dead 2 is a full-blown AAA experience that is not very common for free games to provide. The game is fun and scary, the story is intriguing and the regular updates keep giving you more, creating a believable zombie universe that keeps you looking forward to more. It's a must-try if you're into killing zombies. I rate it nine out of 10.