Remembering Frederick P. Brooks Jr., who redefined the concept of computer architecture
One of Brooks's well-known principles was what he called Brooks's law: 'Adding manpower to a late software project makes it later'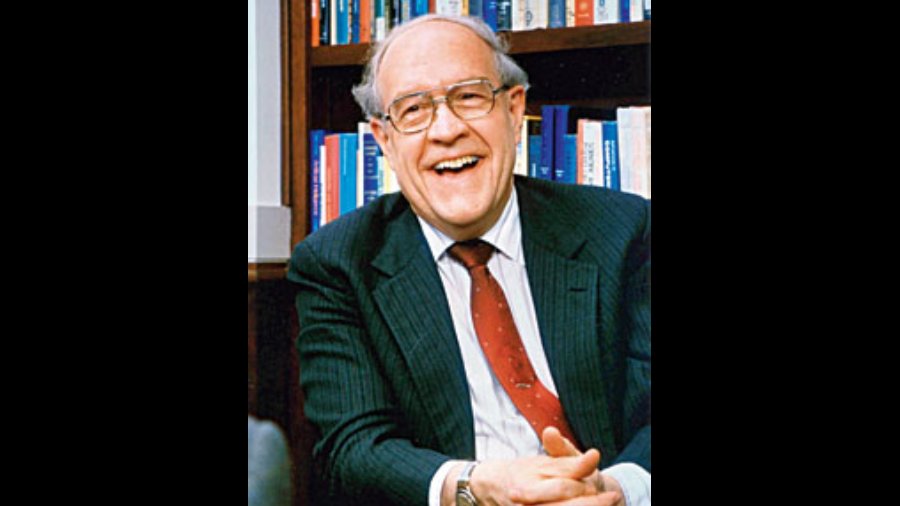 I love what I do. I can't think of anything I'd rather do than what I do — the late Frederick P. Brooks Jr.
---
Published 26.11.22, 02:58 AM
|
---
The importance of IBM's 360 computer project from the 1960s will not be forgotten. It changed the course of how software and hardware interact. Frederick P. Brooks Jr., who passed away on November 17, was one of the technical leaders in the project in the 1960s. This was at a time when smaller rivals like Burroughs, Univac and NCR were making inroads while for IBM it was an ambitious undertaking.
Coming with a PhD from Harvard, Brooks was recruited by IBM in 1956. According to IBM, early in his career, he helped design the significant IBM Stretch computer and he was the lead designer of the IBM 8000-series, which was not put into production. In 1961, Bob Evans, who was managing the development of a new cohesive computer product line, asked Brooks to lead the search for a single family of general purpose systems to serve all customers. It led to the development of IBM 360 or System/360. In April 1964, IBM had announced the 360 as a family of six compatible computers while instructions written for one 360 model could run on the others. Before the 360, each model of computer had its own hardware design, which meant that engineers had to change their software programmes to run on every new machine that was introduced.
Brooks said in 2001: "Today's general purpose computers are the result of putting together the evolution of the scientific computing and business computing strands. We did that in the IBM S/360."
Arvind Krishna, IBM's chief executive and a computer scientist, has said in a statement (reported by The New York Times): "Fred Brooks was a brilliant scientist who changed computing. We are indebted to him for his pioneering contributions to the industry."
For Brooks, his other big responsibility was founding the University of North Carolina's computer science department in Chapel Hill. At the same time, he had to find time write a book that is now a classic — Mythical Man-Month (the title stems from the realisation that "man-months are a hopeless metric for assessing the size of a complex software project"). One of the seminal texts in the literature of computing, the book comprises a set of essays on the art of managing large software projects with witty chapter titles, like Ten Pounds in a Five-Pound Sack and Hatching a Catastrophe. One of his well-known principles was what he called Brooks's law: "Adding manpower to a late software project makes it later."
Brooks Jr. was born on April 19, 1931, in Durham, to a physician father and his mother, Octavia (Broome) Brooks, was a homemaker. He grew up in Greenville and majored in physics at Duke University after which he moved to graduate school at Harvard. At that point in time, there were no computer science departments but computers were becoming research tools.
He has been honoured with the 1985 Medal of Technology, the 1995 Bower Award and the 1999 A.M. Turing Award (the 'Nobel Prize of Computing'). He said in 2001: "I love what I do. I can't think of anything I'd rather do than what I do."