Post-video future
Moving visuals have long pushed text to the sidelines, only to get nudged by a medium that's more than a century old — audio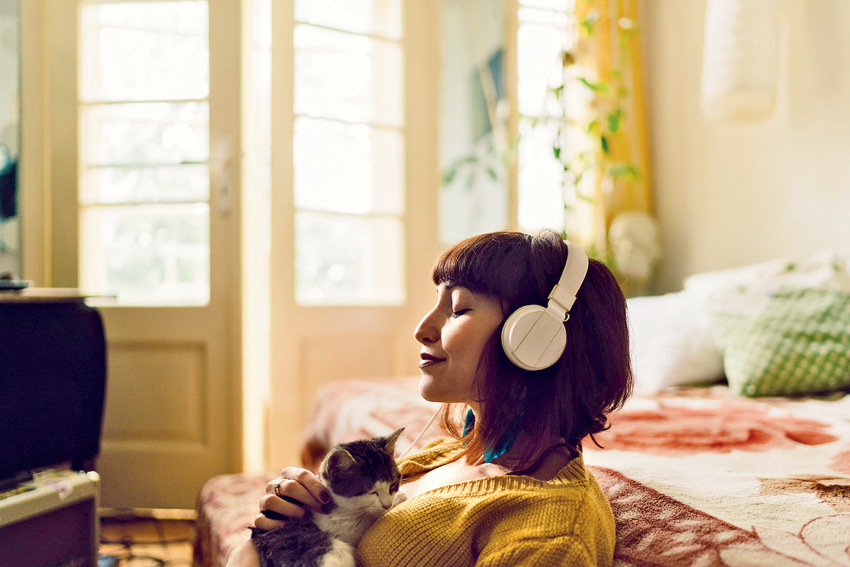 ---
---
It's said that four-and-a-half months — or thereabouts — after we are conceived, we begin to hear, making it the first of our senses to be switched on. Audio, oh how venture capitalists love you. Having conquered text and video, the new tech frontier is turning out to be audio. Yes, podcasts have been around for some years but the very people who said YouTube is a stronger medium are now turning turtle, plugging in fancy wireless earbuds to drop in on conversations that are coming in the form of podcasts as well as something like Clubhouse. Well, at least it's giving seasoned radio jockeys a chance to say: "See, I told you. Audio rules."
The present flow of conversation can largely be divided into three segments — podcasts, social media and business seekers.
The podcast push
One man who could see the potential of podcasts was Steve Jobs, who in 2005 had a unique offering — over 3,000 free podcasts, with each new episode automatically delivered over the Internet to the computer and iPod. He wasn't joking when he announced: "Podcasting is the next generation of radio." No commercials. Conversations in full flow.
Then there were three developments — 3G came into our lives, enabling us to download biggish files on to our phones, Apple's standalone podcast app came alive with iOS8 (remember the show Serial?) and Spotify took wings.
Looking at Spotify at the moment, for some it's a service that also allows fantastic music streaming. The company has played it well in terms of acquisitions. Chances of iPhone users tuning into podcasts backed by Apple is obviously high but there is this entirely distinct ecosystem called Android. Yes, Spotify plays well on Apple devices but it rules the lives of zillions of Android phone users.
Over the last two years, Spotify has reportedly paid more than $800 million for a series of podcasting companies, like Gimlet, the Ringer and Anchor, besides striking content deals with the Obamas, Kim Kardashian West, the Sussexes (Harry and Meghan) and then there is Barack Obama chatting away with Bruce Springsteen.
A few weeks ago while discussing Spotify's second anniversary in India, Amarjit Batra, managing director of Spotify India, told us: "The focus of the world is now shifting to audio. Daniel (Ek, co-founder of the company) has said that — again and again — in the last few years. We have been improving our content and acquired a few companies and we are working with several tools. We are in some ways trying to make sure to create a bigger market. We (also) want to be the destination for podcasters and best content and best experiences. We want to make sure music listeners get to hear podcasts. India is a large country with a diverse population. Chances of getting work done have also to do with getting away from social media and videos. The idea is to focus on quality work. Audio helps during quality work. Audio will be the biggest driver of productivity in India."
Social media's next frontier
The other side of the audio game is playing out in way of social media platforms, the most popular among them appears to be Clubhouse. Launched only last year, the invite-only platform continues to grow rapidly on a simple premise: Why tweet when we can talk?
According to some estimates, it already has 10 million users, graduating the brainchild of Paul Davison and Rohan Seth from what felt like a pool party to a comic-con. One night, Tesla CEO Elon Musk greets you. On another night Drake drops by. Bill Gates appears on the iOS platform app to say why he prefers Android phones (well!). Hey, even Mark Zuckerberg couldn't restrain himself from making an appearance in a chat room. The host of a chat can invite 5,000 people to listen to a conversation and ask questions. Simultaneously, there are endless chats in progress. You can't leave a comment. You can't replay a conversation. That's the beauty of the app.
Some say Clubhouse is now valued at more than $1 billion. So it's bound to inspire the likes of Mark Zuckerberg and Jack Dorsey. Twitter seems to be going big on audio. It has a Clubhouse clone called Spaces, which is in limited testing. Meanwhile, Twitter has added a voice feature for tweeting. On iPhones, open the tweet composer and hit on the wavelengths icon to record your thoughts.
Facebook too appears to be working on an audio chat product, according to The New York Times, which has reported that Mark Zuckerberg has been interested in audio communication forms and the product is in its earliest stages of development.
Taking a different direction is Cappuccino, an app that lets youngsters create a group podcast that gets sent to all the contributors the following morning. Consider this a group chat. Here, the voices you will hear are that of your friends. Users can share audio clips (or beans) on the app, which get mixed together with background music to be turned into a cup of audio-driven cappuccino.
In India, a Bangalore start-up has come up with Leher, which allows live discussions but through a mix of audio and visuals.
Even journalism is finding a new direction. The start-up Audm turns longform journalism into audio content and last year The New York Times Company acquired it. The distinguishing feature is that professional voice actors narrate the content and not automated voice technology.
Scope for influencers
Audio has a special place in social media because it allows a conversation to get distributed easily while audience members can become speakers with a raise of the digital hand (all that the host needs to do is allow the discussion).
In other words, a great opportunity for enterprising influencers. Take the example of Emily Morse, sex therapist and author. On one hand she is teaching on MasterClass, the platform for celebrity instructors like Martin Scorsese and Serena Williams. She is also a popular podcast host on Spotify, Apple Music as well as iHeartRadio. Her show, Sex With Emily, addresses topics like "How can I keep the spark alive?" to "7 steps to breakup recovery." It's a highly-rated podcast. "People are craving connection and intimacy. At the same time, couples are really struggling and so many people are experiencing stress and anxiety at alarming rates. So they're all ready now to prioritise pleasure,"she recently told The New York Times.
Then take the example of Paris Hilton, who has been around for long. Her This Is Paris is in partnership with iHeartMedia, the radio giant that has become one of the largest distributors of podcasts, with more than 750 shows collecting more than 250 million downloads per month. "I really believe that it is like another form of social media," she has said.
A-list celebrities like Matthew McConaughey and Rami Malek and Cynthia too have dipped their toes in scripted fiction podcasts. All these are part of the interesting phase audio as a medium is enjoying. While a new story unfolds, try sending a voice memo over WhatsApp. It allows you to say things that are difficult to put into text. Feel the potential of audio.
Audio-focused strategy
Clubhouse: The drop-in audio platform is in invite-only mode and available only on iOS. It already has 10 million users.
Spaces: Spaces is a new way to have live audio conversations on Twitter.
Cappuccino: An app that lets youngsters create a group podcast that gets sent to all the contributors the following morning.
Leher: Clubhouse is making big inroads globally but there's also an alternative that's evolving — Leher. The app from a Bangalore-based start-up allows social networking in the form of live discussions using an audio-video format. Unlike Clubhouse, Leher also has video support.
Fireside Chat: Billionaire entrepreneur Mark Cuban is working on something called Fireside, which is a "next-gen podcast platform" that facilitates live conversation.
LinkedIn: It's working on an audio networking feature.
Issues to remember
• People are looking beyond Facebook, Instagram and Twitter, which have become monotonous and we are also suffering from Zoom fatigue and want something that's beyond video.
• Live audio is difficult to moderate compared to text or images.
• All audio-driven social networks are a work in progress, so there are some bugs that need to be taken care of.
Starting to enjoy the party
Amazon is working hard to get its podcast game right, compared to Apple Podcasts, where most listeners tune in free, and Spotify Technology, which has been investing hundreds of millions of dollars in the format. In the US, Amazon Music is the third-largest music service by subscriptions and, according to analysts, has drawn an older listening base across the country, in part through the help of its Prime subscription service and Echo speakers. Till September 2000, The Wall Street Journal reports, Amazon Music had more than 70,000 podcasts (compared to Apple's over one million podcasts or Spotify's 1.5 million). What remains to be seen is how Amazon handles two of its products in way of separation and integration — Amazon Music and Audible.
Open-mic session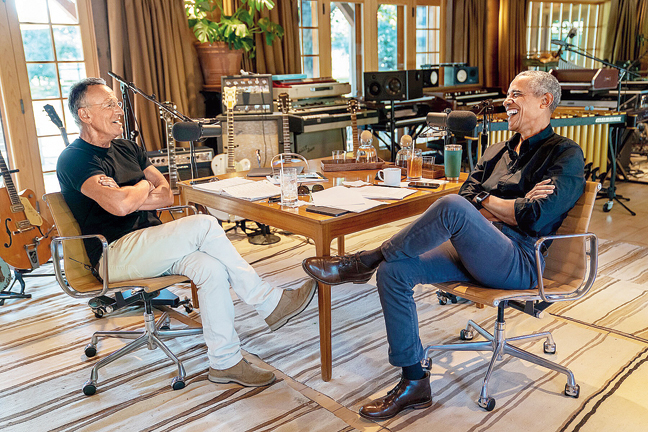 Bruce and I have been on parallel journeys trying to understand this country that's given us both so much. Trying to chronicle the stories of its people. Looking for a way to connect our own individual searches for meaning and truth and community with the larger story of America
— Former American President Barack Obama on his Spotify podcast, Renegades: Born in the USA, with Bruce Springsteen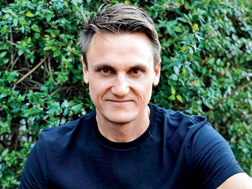 The focus is on authentic human connection and dialogue, rather than likes or follows, and it's all using your voice
— Paul Davison, co-founder of Clubhouse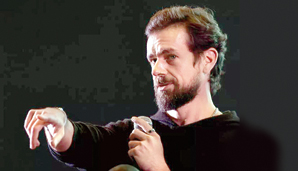 We want to stay ahead of where the market is moving and where people are moving
— Jack Dorsey, Twitter founder at Goldman Sachs' virtual Technology and Internet Conference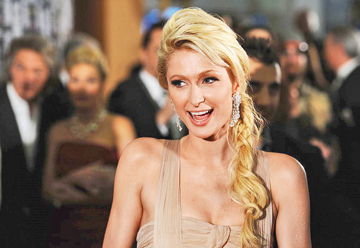 I really believe that it (audio) is like another form of social media
— Paris Hilton on the future of podcasts