Cutbacks are a reality that Apple captures well in its new device offerings...
...with starring roles going to the Apple Watch and iPad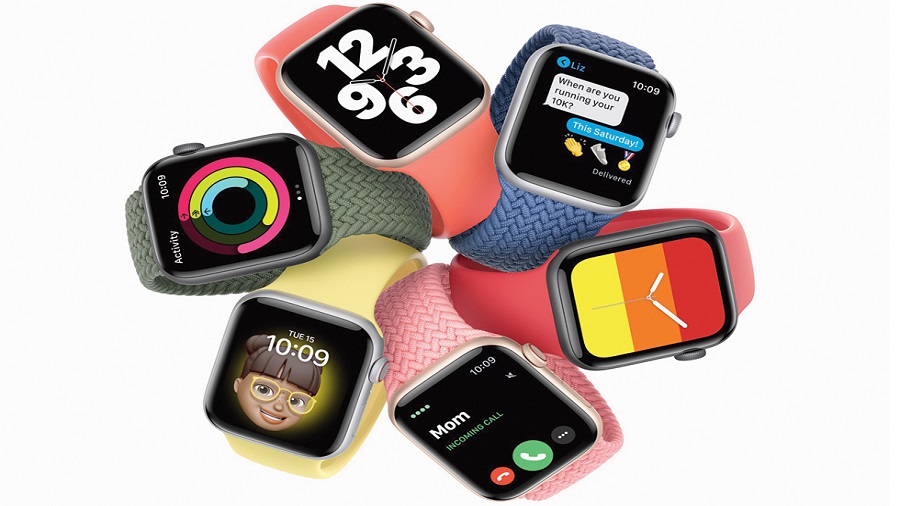 ---
---
In the last couple of decades, Apple upended five things — iPod upped the demand for MP3 players, the iPhone changed our perception of the mobile phone, the iPad became the tool for artistes, professionals and students, Apple Watch changed the way our body interacts with technology and Apple AirPods have made truly wireless music a friendly option.
At its annual big-hitting event, which was given a virtual treatment because of the pandemic, Apple decided to focus on two devices — Apple Watch and the iPad. It gives the company a chance to space out products better and also give the iPhone a special treatment at a later date. Usually the "other" products — however good — are overshadowed by the powerful iPhone. This is an opportunity to look at all the products that work together to make the ecosystem standout.
By announcing new Apple Watches, Apple has managed to put emphasis on health at the time of a pandemic. Apple CEO Tim Cook spoke from what appeared like a hallway at the company's headquarters: "We know that life won't always be like this, and we're all looking forward to better days." In fact, one of the academic studies involving the Apple Watch is happening at New York's Mount Sinai Hedical System, where researchers are trying to understand the effects of the coronavirus on its staff.
Health is 'on' your wrist
Apple Watch has truly revolutionised what a watch can do. It even beat the Swiss watch industry sales in 2019. The Apple Watch Series 6 is the company's most colourful line-up yet and it's packed with powerful technology, including a new health sensor that enables a new capability — Blood Oxygen measurements. It measures the oxygen saturation of the user's blood, so they can better understand their overall fitness and wellness. Oxygen saturation, or SpO2, represents the percentage of oxygen being carried by red blood cells from the lungs to the rest of the body, and indicates how well this oxygenated blood is being delivered throughout the body. The Blood Oxygen sensor uses four clusters of green, red, and infrared LEDs, along with the four photodiodes on the back crystal of Apple Watch, to measure light reflected back from blood.
Separately, Apple will work closely with investigators at the Ted Rogers Centre for Heart Research and the Peter Munk Cardiac Centre at the University Health Network, to better understand how blood oxygen measurements and other Apple Watch metrics can help with management of heart failure.
Powering the device is a new dual-core processor based on A13 Bionic in iPhone 11; the upgraded S6 SiP runs up to 20 per cent faster, allowing apps to also launch 20 per cent faster, while maintaining the same all-day 18-hour battery life.
In way of design innovation, Apple has presented a new strap called the Solo Loop that is made from one piece of silicone, without any buckles or adjustments. It comes in a range of colours and sizes; this may very well become a trend.
Keeping the Apple Watch Series 6 company is Apple Watch SE, which is the successor to the Series 3. The affordable Watch features the same accelerometer, gyroscope, and always-on altimeter as Apple Watch Series 6, and comes with the latest motion sensors and microphone, offering safety capabilities including fall detection, Emergency SOS, international emergency calling, and the Noise app. Like the iPhone SE, the Watch SE is the company's affordable Apple Watch, which can compete with, say, a Fitbit.
To bind it all together and ensure users don't leave the Apple ecosystem, the company has also unveiled its first fitness experience built for the Apple Watch. Sadly, Fitness+ is not coming to India for the time being. Beginners to committed exercisers can access studio-style workouts delivered by world-class trainers and underscored by motivating music from renowned artiste.
Work on Air!
If you have been planning to buy the new iPad Pro, first give the new iPad Air a dekko. The Pro-style redesign of Apple's mid-price tablet comes with a 10.9-inch, 2360 x 1640 pixel Liquid Retina display. There is a significant design change from the current Air, which has thick top and bottom bezels and a button for Touch ID. This means, the Touch ID fingerprint sensor has moved to the power button at the top.
On the inside, there is Apple's A14 Bionic (it's a surprising move as such powerful chips first appear on the iPhone), a 5nm chip with a six-core CPU and 11.8 billion transistors. According to Apple, there is a 40 per cent performance improvement over the last iPad Air and improved graphics support because of a new four-core GPU. Also, in a welcome move, Apple is switching to USB-C, like on the iPad Pro. There is more than a dash of colour as the iPad Air comes in five finishes — silver, space grey, rose gold, green and sky blue.
In case the iPad Air comes across pricey, there is also the iPad 8th generation. The company's most popular iPad remains affordable and looks like the older model. The main upgrade is on the inside, from A10 Fusion to Apple A12 Bionic processor, translating into quick photo editing and better compatibility with augmented reality apps. If you are introducing kids to tablets, this would be a great starting point because Apple is serious about the iPad unlike Android, which rarely redesigns apps for tablets. Expect this to sell big during the holiday season.
Affordable subscriptions
A bundle offering of Apple services has been in the works for long but it's particularly relevant at the moment. The Apple One plan is here to help customers rein in costs.
There are three types of bundles: Individual, Family and Premier (the first two are coming to India). While the Individual plan gives subscribers a bundle price for Apple Music, Apple TV Plus, Apple Arcade, and iCloud storage of 50GB, the Family plan includes the same apps, but with 200GB of iCloud storage.
"Here at Apple we feel like deep responsibility to keep innovating to continue making products that enrich people's lives in meaningful ways," said Tim Cook. Looking at the devices and subscription plans that have been announced, he seems to know what he's talking about.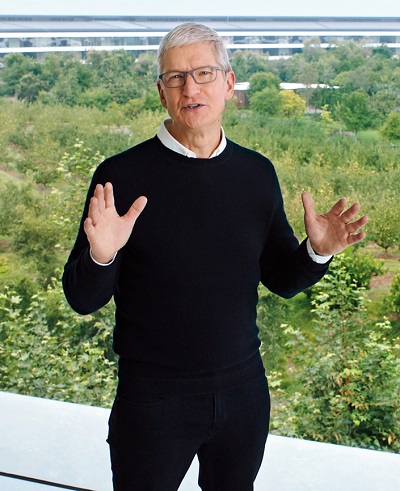 All the pricing!
Apple Watch Series 6 (GPS): Upwards of Rs 40,900
Apple Watch Series 6 (GPS + Cellular): Upwards of Rs 49,900
Apple Watch SE (GPS): Upwards of Rs 29,900
Apple Watch SE (GPS + Cellular): Upwards of Rs 33,900
Apple One (individual plan): Includes Apple Music, Apple TV+, Apple Arcade and 50GB of iCloud storage for Rs 195 per month
Apple One (family plan): Includes Apple Music, Apple TV+, Apple Arcade and 200GB of iCloud storage for Rs 365 per month, and can be shared among up to six family members
iPad (8th generation, Wi-Fi): Upwards of Rs 29,900
iPad (8th generation, Wi-Fi+cellular): Upwards of Rs 41,900
iPad Air (Wi-Fi): Upwards of Rs 54,900
iPad Air (Wi-Fi+cellular): Upwards of Rs 66,900
Where is the next iPhone?
Dan Ives, an analyst for Wedbush Securities, has told The Wall Street Journal that almost 40 per cent of the 950 million iPhone customers haven't upgraded to a new device in the past three-and-a-half years. So, there is a big opportunity for the next iPhone. Leaving out the iPhone in the annual announcement was not a surprise, even though the company has announced new iPhones every September since 2012 (in 2011, the iPhone 4s was announced in October).
During its earnings call back in July, there was a suggestion that the iPhone could be late by a few weeks than usual. Even before the earnings call, Apple had warned investors in February that the coronavirus was disrupting production. According to Bloomberg's Mark Gurman, the company maybe planning an iPhone-specific live stream in October. It will allow Apple to have enough stock ahead of the holiday rush.

Bye-bye USB power adapters
Each time you buy a new gadget, there is a USB power adapter in the box and we don't even use all of them. Apple is no longer going to bundle the blocks that plug USB cables into power outlets with new Apple Watches. The change has been made to reduce its carbon footprint, said Lisa P. Jackson, Apple's vice-president of environment, policy and social initiatives.