Oppo Reno6 5G has our heart with its design and camera
The 'expert' mode is flexible while a dual-view video mode is a life-saver for vloggers who need to record using the front and the back cameras at the same time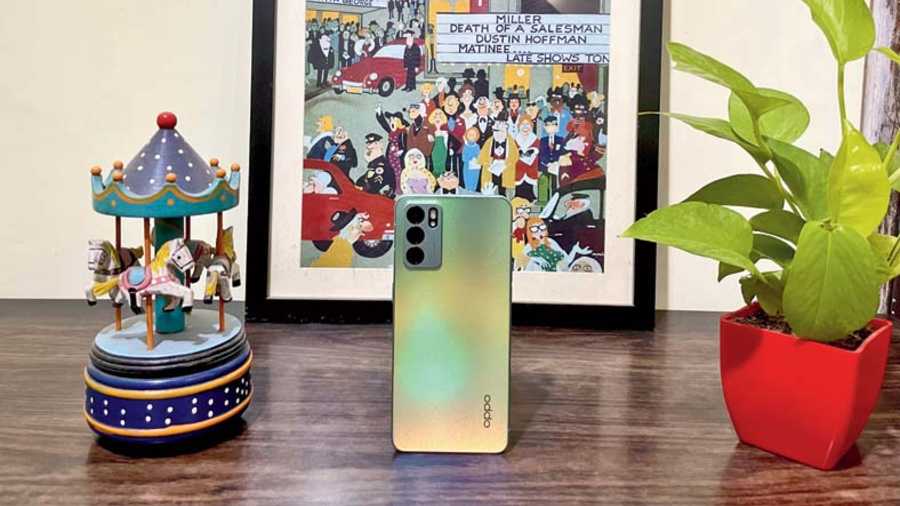 Oppo Reno6 5G has a premium look with a camera to match, besides good battery life.
Pictures: The Telegraph
---
Published 16.08.21, 09:55 PM
|
---
Premium finish, excellent camera. The idea is being pursued by most smartphone brands in 2021 as people are bored with shoddily-designed slabs. Two companies have done well to create a niche for themselves using this logic and then taking it forward quite a few miles — Oppo and Vivo. Lately, devices from both the companies have shown good design elements. We had the Oppo Reno6 5G in for review, which is unlike many mid-range Android phones currently available.
Point, click and be happy
The three-camera set up on the Reno6 can go head to head with many expensive phones in the market. The 64MP main camera is surprisingly good in daylight while it tackles uneven lighting very well. You can't really go wrong with the main camera here. Colours maintain the correct temperature while details are in plenty while taking complicated shots. The 8MP ultra-wide may not be the best in the market because of the way it assimilates colours but in tandem with the main snapper, it's a good duo. The third camera is a 2MP macro shooter, which too does a decent job.
What's more interesting are the extra features on the camera menu. The 'expert' mode is flexible while a dual-view video mode is a life-saver for vloggers who need to record using the front and the back cameras at the same time.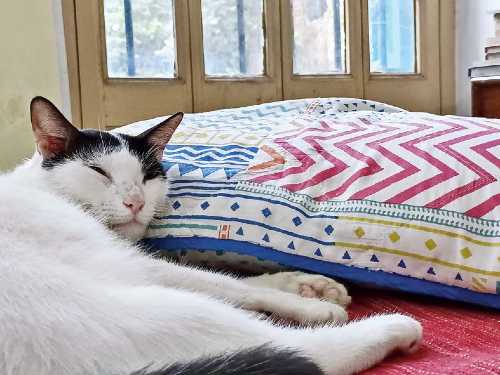 The most impressive feature is the Bokeh Flare Portrait filter available in the video mode, and it comes handy while shooting at night, especially after it has rained. It creates a cool bokeh effect that's commonplace in films. Had the phone come with optical image stabilisation, it would have been a big hitter… consistently.
There is no mono lens and that's good news. It simple shows how redundant the 2MP mono lens can be on phones. The 32MP selfie camera is a good performer even in low-light conditions and it captures a natural look, provided you have turned off the beauty filter.
Good build and design
The other big feature of the phone is design. Though a reminder of an iPhone because of the flat design but it makes life easy when you have to watch films while keeping the phone on the table. Plus, there is a premium feel with the design. Without a back cover, the phone can be slightly slippery but slapping on a cover detracts from the beautiful finish.
Keeping the phone alive is the MediaTek Dimensity 900 chipset, a new 5G SoC for mid-rangers, and the chipset comes with a Mali-G68 GPU. Dimensity 900 is a capable performer, handling most games flawlessly, even though this is not exactly a gaming-focussed device. Plus, it manages battery very well, ensuring the 4,300mAh battery lasts a day.
The 6.43-inch flat AMOLED panel has full HD+ resolution and supports 90Hz refresh rate, making scrolling easy on the eye. Excellent colour reproduction and viewing angles make the device a joy for those who watch a lot of OTT content on a phone.
But what I miss are a stereo speaker and a microSD card slot. Yes, 128GB is a lot of space but apps are getting heavier, so you get hardly 100GB to play around with. While playing games, one has to hold the phone in horizontal mode, which can muffle the speaker.
Should you get it?
A big yes, if you are looking for a phone that looks great and can tackle any app. Too bad that there is a small amount of bloatware, like Dailyhunt, YT Music, Moj and HeyFun. These come with too many notifications and can be irritating. Delete all the redundant apps to get the maximum out of your phone. There are plenty of Xiaomi, Samsung and OnePlus devices in the price range but the Oppo Reno6 5G has our heart with its design and camera. And it's a consistently good performer.
Oppo Reno6 5G
Price: Rs 29,990 (8GB+128GB)
High notes
• Premium design
• Good camera set up
• Decent battery life
• Smudge-free rear panel
• Speedy 65W fast charging
Muffled notes
• Mono speaker
• Lacks microSD slot
• While playing games, it's easy to put one's finger against the speaker, muffling it