OnePlus opens its R&D centre in Hyderabad with an eye on delivering localised experiences
Szymon Kopec, product manager of OnePlus India will play a huge role in the company's new R&D facility in Hyderabad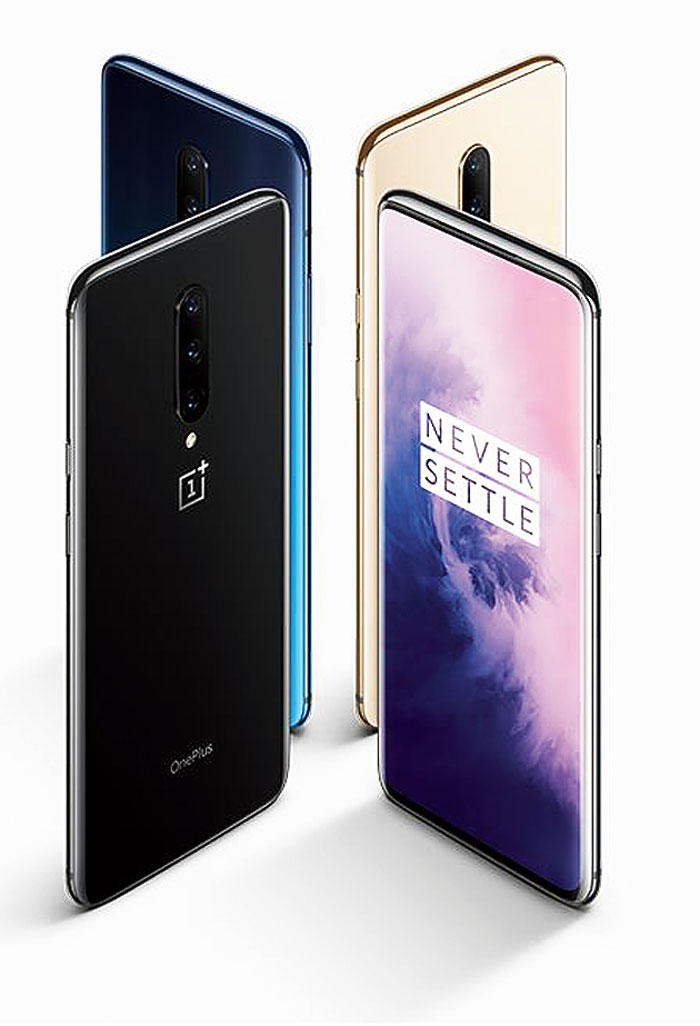 ---
---
I was in China two weeks ago and played with the latest version of the (OnePlus) TV. All I can say is that it offers a great experience, especially connecting the phone with the TV... OnePlus phone to the OnePlus TV... it works like magic. It's really cool," Szymon Kopec, product manager of OnePlus India, casually mentioned during his chat. Szymon is the man responsible for the operating system (OxygenOS) of OnePlus phones while OnePlus TV is perhaps the most-awaited tech product of 2019, which is expected to arrive next month.
He will obviously have a huge role to play in the company's new R&D facility in Hyderabad, which was inaugurated on Monday. This is what he had to say about R&D and phones.
How will the India R&D centre function?
We are planning to invest more in India and take on more global responsibilities. Most of the time, it's the HQ that sends directions while branch offices across the globe usually outsource certain processes. We are a little different in the sense that for whatever we are doing here, decisions are made here, with Pete (Pete Lau, OnePlus CEO) guiding us. We will not only take care of India features, from product perspective we will also take care of some global features that are present on all our phones, like the clock, the voice recorder and so on. Beyond the product centre, we are working on the 5G lab, AI, machine learning and camera features.
It doesn't mean HQ won't work on any stuff... they will take care of the basic experience of hardware integrating with software. There is a lot of optimisation required. For example, the 90Hz screen and the pop-up camera required a close corporation of hardware and software.
Will you also work on the upcoming OnePlus TV from here?
We have already taken care of some local partnerships for TV because they are key to the product's success. So we have a small team working on that aspect and for the future, we have plans to have product development and design teams from India, especially from a software perspective. When it comes to hardware, we will rely on HQ because they are experts at hardware and industrial design. When it comes to software, India will be the leading unit in all of OnePlus... in phones, TVs and whatever the future brings.
There will be a camera lab here. Can you share some specifics about the lab?
We already have an R&D team that takes care of camera image quality. They are working in close corporation with the team in Taiwan and HQ team. So far it has been about Taiwan directing some work to Hyderabad but now we can work from here. There will be local product managers and local developers with knowledge of the Indian market and knowledge of what should be right to focus... the direction our camera should take in the Indian market. Our first stage is to localise for India, to make sure how we can offer best local experiences. In two-three years we should be taking on more global responsibilities.
Can you share a few examples of India-centric features?
A couple of years ago, we came up with screen flash for selfies. It was a local requirement for the Indian market. We researched the pain points of our users in India and we found out that it was under-lit phones, which affect selfies. At that time, when hardware was limited in general, we came up with a feature to improve the brightness of photos through screen flashing. Also, we measure preferences of our users across regions. There are some subtle differences, like colour calibaration and saturation.
What kind of people are you looking for in the camera lab?
We are looking for three types of people — image-quality engineers, computer vision engineers (we believe that AI and AR are important directions for camera) and product management talent to bring local insight about the Indian market, so we can localise at the feature level.
What's been the reaction to Zen Mode (makes users take a break from the phone)?
Zen Mode feedback has been interesting. We have heard from users things like: "Twenty minutes without my phone is so scary. What do I do if somebody messages me?" This means our concept is right, we should pursue this direction. It's something that can help users realise whether they are addicted to their phones or not. We believe work-play balance is important.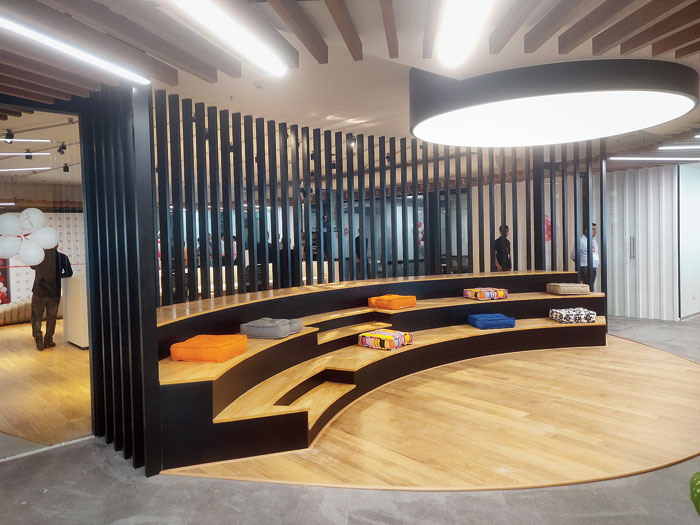 OnePlus will invest Rs 1,000 crore over the next three years on its research and development centre in Hyderabad, which will drive development of artificial intelligence and machine learning across its products and 5G lab. Vikas Agarwal, OnePlus India's general manager, talks about the journey of the company.
Importance of the Indian market
OnePlus started in December 2013 and in a short span, it has touched millions. Today, OnePlus is present in around 40 countries. During this period, we survived tough competition and a phase of consolidation and a slowdown in the industry. Here we are, stronger than ever before.
When we launched OnePlus One, we launched more than 20,000 units within days and more than 70,000 units within the launch month. This was when we were selling exclusively online and through invitations. The product was priced above Rs 20,000. Today, OnePlus is by far the biggest name in the Indian premium segment. It is now bigger than the sum of the next two brands. We have a great opportunity in India and the next growth story is likely to come from Tier-II and Tier-III cities where e-commerce is doing very well. We want to grow the premium market and we have also entered the ultra-premium segment with the OnePlus 7 Pro.
Making investments
We will invest as much as it takes to be successful in the Indian market. There are three things we are going to do for the Indian market to make sure we stay competitive. First, make in India. We started this with the OnePlus X for which we had partnered with Foxconn. We will look at exporting our smartphones from India to global markets. Second, offline expansion. We believe that the offline experience in India is broken and there is an opportunity to disrupt this segment. Third, setting up our exclusive service centres.