Meet the people behind Nokia 8.1
Two years on and Nokia's second innings continues with good form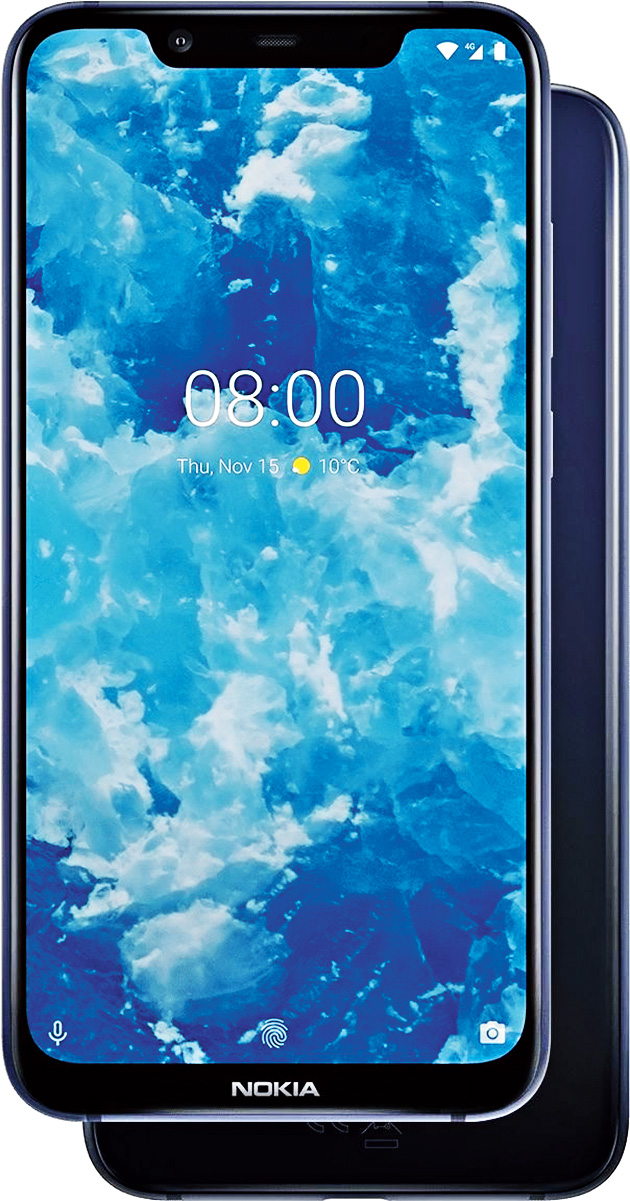 Nokia 8.1
Image: HMD Global
---
Published 13.12.18, 08:51 AM
|
---
HMD Global has ensured that the Nokia ringtone continues to ring loud (and clear) even after two years of reviving the brand. Once a licencing agreement was secured in 2016, the Finland -based company went into start-up mode to revive the fate of the once larger-than-everyone brand of phones. Has it been successful? A resounding yes because HMD now has enough smartphones (and feature phones) to flaunt. More importantly, its main customers are millennials, whom t2 saw in plenty when we reached 1AQ in Delhi's Mehrauli area on Monday to attend the launch of Nokia 8.1 and celebrate the company's two-year journey.
Here's what Ajey Mehta, HMD Global vice-president and country head (India), and Juha Werkkala, senior product marketing manager, had to say.
Two years ago you brought Nokia phones back into our lives. What's keeping HMD excited?
Ajey Mehta: In December 2016 we came into existence. The response and reception we have got — be it from the ecosystem or consumer side — has been phenomenal. What has been most heartening is that three quarters of our phones have been bought by millennials. The reception they offered and the warmth with which the brand has been accepted keep us bouncing out of beds every morning. Apart from that, the whole machinery we have set up as a team is really good. So in December 2016 we moved out of Microsoft and had no office to land in. Right from building the office, building the team, building the channel, the campaigns we launched (like the tie-up with IPL)... if I were to look back where we were two years ago and where we are now, it is difficult to imagine that we have achieved so much in so little time. It has been a massive learning for all of us.
Two years ago at the Mobile World Congress in Barcelona you sat in a conference room with just three phones before you and that is all you had.
Ajey: Yes, so much has changed. This year alone we have launched 12 devices, including the 8.1. All our phones, except the Nokia 8 Sirocco, are manufactured in India. The entire end-to-end supply chain has really fallen into place very well.
Juha Werkkala: With today's launch, our journey continues; it is a tier that has seen great momentum. We had some great launches, like the Nokia 7 plus at MWC. Then I got to meet the guys at the European Imaging and Sound Association and picked up the award for the best smartphone of the year. This is an interesting tier; it's really demanding. We are talking of phones that have almost everything — imaging, battery life and overall performance.
Speaking of everything, this is also the category with Poco, OnePlus, Samsung.... What is the biggest challenge — competition or winning consumer loyalty?
Ajey: It is universally recognised that we are in one of the most fiercely-fought and unforgiving industries. Yes, there is competition, and yes, there are challenges. But that is there in every industry — a little more in some and a little less in others. The question is: What is the purpose we aim to achieve? We want to establish Nokia phones, the brand, and get it to the leadership position in the next two to four years... in the smartphone segment. Today, we are number four in mobile devices, which is feature and smartphones combined. This too has been quite an achievement for us because a year ago we couldn't even stake that claim. The important thing is that we are here for the long haul.
It seems that 2019 will be about foldable phones and 5G. Is there any scope for growth in this crowded market?
Juha: If you look at the overall market, there is still a lot of scope for improvements. Features can be implemented better; there is room for improved hardware-software implementation. It's not always you have to add more but you can do things better. One of the important pillars for us is our take on the operating system. We give the Android experience that Google had envisioned. There is always room for innovation but it has to be meaningful.
We are fascinated by foldable phones. Remaining fascinated by technology is what's keeping us in the field. As a technology, it's good we are moving in a certain direction. What's required is that the technology has to make sense and add to customers' lives; it shouldn't be just about giving something new. The same goes for 5G. We are going forward with our partners. But again, 5G has to make sense and add value to our lives.
Ajey: When we get on phones, it's not about technology for technology's sake. It's about leveraging technology for a purpose. One of our product pillars is real-life experiences. If a particular technology helps and can be delivered through our phones, we would surely pursue it.
Meet Nokia 8.1
6.18'' Full HD+ edge-to-edge PureDisplay

12MP/13MP dual rear camera with ZEISS Optics and OIS

20MP adaptive front camera

Qualcomm Snapdragon 710

Pure, secure and up-to-date Android 9 Pie

4GB RAM with 64GB storage (microSD card support for up to 400GB)

3500mAh battery

Availability: Pre-booking is on and the phone will go on sale on December 21

Price: Rs 26,999