Jack Dorsey steps back from Twitter to focus on his other dreams
It's likely that he would spend more time on financial firm Square, which manages point-of-sale transactions for many small businesses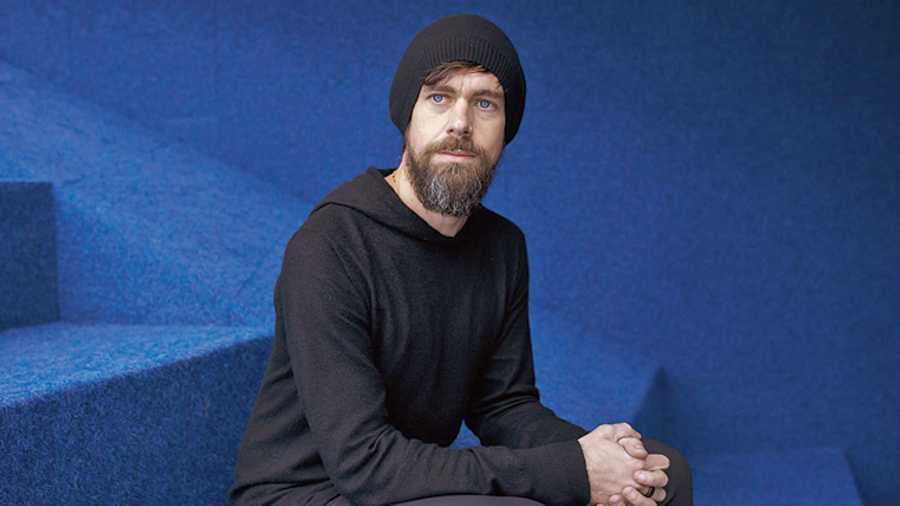 ---
Published 01.12.21, 01:06 AM
|
---
Silicon Valley has another CEO of Indian origin. With Twitter co-founder Jack Dorsey handing over CEO duties to Parag Agrawal, who started his Twitter journey over a decade ago as an engineer and then climbed the ladder to become its chief technology officer in 2017, there's a lot at stake. Of course, Agrawal will now have to deal with the Twitter verification process more publicly as well as demands like an edit button and being a more transparent organisation, Dorsey has left him at an interesting juncture. Though Dorsey's record as Twitter CEO has been mixed, nobody can deny the man has been the soul of the company. Here's what the man leaves behind as he takes a different path.
Leaving behind
Twitter's user growth hasn't been constantly strong. In February, the company announced to have 315 million monetisable daily active users by the end of 2023 and to at least double its annual revenue in that year. In contrast, Snap Inc.'s Snapchat already boasts over 300 million daily active users and is projected to grow its daily user base by a quarterly average of nearly 22 per cent this year.
There are a few problems that need to be tackled right away. Legislators around the world have been asking Twitter to address misinformation and hate speech more aggressively. On the other end of the spectrum, Twitter has been trying to innovate with features like Spaces and Twitter Blue, besides its foray into helping newsletter creators with Revue but all said, it remains smaller than rivals Facebook and TikTok, even though Twitter has as user celebrities, politicians, sportspeople and other influential people.
Style of functioning
Dorsey's leadership and focus are continuously questioned because he divided his time between two companies — Square and Twitter. He steps down a year and a half after surviving an attempted ouster from investor Elliott Management. The problem between Elliott and Dorsey began almost two years ago when the former accused the founder of being distracted by his "other" job. The hedge fund, which built around four per cent stake in Twitter, tried to remove Dorsey after he wanted to spend at least half his year in Africa exploring opportunities in cryptocurrencies (the trip was later cancelled). The time he spent focusing on Twitter, Dorsey had a hands-off approach (also at Square), leaving big decisions to be taken by subordinates. So discontent has been brewing for quite some time.
But he can spot trends
Though his other passions have kept him busy, he is sharp as a whip while spotting trends. Twitter has been dismantling office culture long before the pandemic arrived. After having a productive day working from home in 2018, he started to encourage employees to do the same. A bigger step was to criticise the design of social media services that depend on viral algorithms, which he believes leads to unhealthy social behaviour. He was always willing to rethink features to make the platform healthy. And he also ensured that significant resources went towards taking down fake accounts and other abuses of the service.
A bold move
Banning the platform's highest-profile user, former US President Donald Trump, (and then permanently suspending his account) early this year because of events around after the Capitol riot, was a bold move that came with the criticism that he was biased against conservatives, an allegation that he has always denied.
Future road
Dorsey will remain on Twitter's board until its next election in 2022 and going by his recent tweets and interviews, his interests lie around projects in cryptocurrency and the principle of technology decentralisation. According to The New York Times, he said in 2019 that Twitter would help to build a decentralised form of social media that would allow users to set their own algorithms for promoting content and moderate their own communities rather than relying on a tech company to make those decisions. He tapped the new CEO to oversee Twitter's contributions to the project, known as Bluesky, which is funded by Twitter but operated independently. In August, Twitter hired Jay Graber, a cryptocurrency developer and the founder of a social events start-up, to lead Bluesky.
Main source of finance
Much of the man's wealth is via Square, which he founded in 2009 after his previous departure from Twitter. In 2020, he said that he would donate $1 billion, or nearly a third of his total wealth, to relief programmes related to the coronavirus and other philanthropic efforts. It's likely that he would spend more time on the financial firm Square, which manages point-of-sale transactions for many small businesses. And you never know, Square could become the platform for Dorsey to realise his crypto dreams.
Jack-line
2000: Dorsey's sketch of Twttr — He thinks of a more "live" LiveJournal, an early blogging pioneer.
2006: Creation of Twttr — Dorsey brings together SMS and a website that would bounce people's status updates at one another. Soon we had Twittr (smart like Flickr).
2006: Dorsey's first public tweet — On March 21, the man tweets: "just setting up my twttr."
2007: First run as CEO — The platform picks up pace and he becomes CEO.
2008: The man steps down — Evan Williams forces Dorsey to step down as CEO.
2009: A new move — He establishes Square.
2011: The return — After Evan Williams is made to leave, Dorsey returns, splitting his time between Twitter and Square.
2013: In the public eye — Twitter goes public.
2015: Second innings — He becomes CEO (again).
2021: Hands over the baton — Dorsey steps down, making Parag Agrawal the CEO.