It's festival of lights on iPhone 13 series
More video chops, processing power and snapper action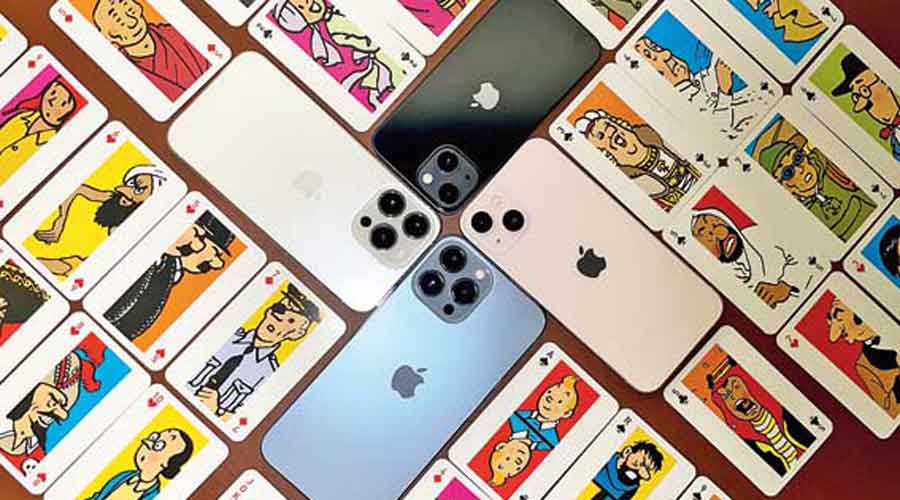 The iPhone 13 series brings big changes to the camera to make the phones perfect for photography on the move.
The Telegraph
---
Published 19.10.21, 11:46 PM
|
---
Last year, the festive season came and went but not many ventured beyond their four walls because of the pandemic, which also meant not pushing flagship smartphone cameras to its limits. This year was better since double masking allowed visits here and there or in other words, trying out the latest flagship phones to capture festivities.
Unlike 2019, this year I decided to leave my DSLR at home and go with the camera that's almost always with us — the one on our phones. For me, it's the iPhone 13 Pro, which I've been using extensively to capture the festive season.
One phone, many photography styles
What's keeping the new series of phones in high demand are the camera, which has made huge strides this time, and battery life. With friends finally getting to meet after a long time, most of the action during the festival season is obviously taking place after twilight, which is the worst time for smartphone cameras because pictures often come out grainy while videos verge on being unusable.
Ever since night mode arrived on the iPhone, it has felt like magic because you can shoot in really low light and come away with something more than just usable. The big difference over last year is how long an exposure I need. With the iPhone 12 Pro, I needed around three seconds but the new phone has shaved one-two seconds off that figure. It's a huge difference because you don't have to wait for long or hold the phone steady for long.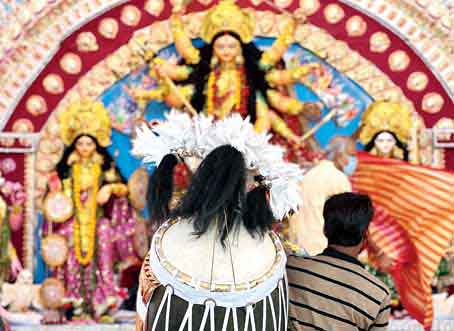 The biggest difference to my photography routine comes in the ultra-wide snapper, which had f/2.4 aperture on the 12 Pro and this year it's f/1.8, which works great in low light. Shadows are much more visible without bringing in extra noise.
Next, photographic profiles, which may not mean anything much until you use it. The clever feature on the phone is perhaps the most understated. These are not filters. Consider them to be creative styles that you can apply to every shot you take. Two things here. First, filters apply a certain feel to the entire photo, which is not the case here. Second, every phone brand has a certain feel to its images — Samsung flagship phone photos are punchy while Google Pixel has that cool vibe going. iPhones offer a certain crispness to photos. What if Apple can retain its unique photo quality but also offer almost every other possible "feel"? There is a slider on which you can choose the kind of feel your photos need to have — standard, rich contrast, vibrant, warm and cool.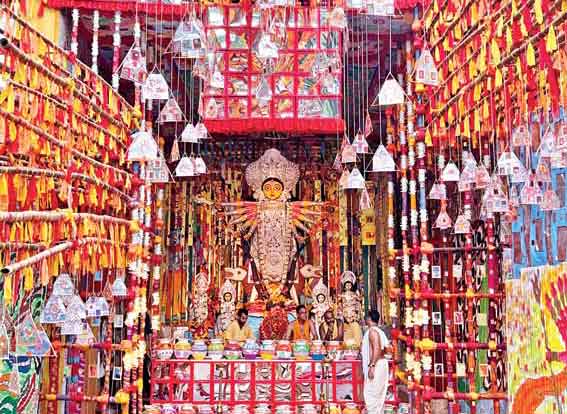 The device's computational photography process, smart HDR, takes a slew of frames before combining them into an end result. The resulting images are unlike anything you will see. I could take pictures that capture a range of smartphone camera styles.
And let's not even get in macro photography, which I admit, is the coolest feature. Android phones offer a throwaway macro shooter. The way macro photography works here is that as you get closer to your subject, the camera automatically switches from the wide camera to ultrawide, which locks focus on something that's just a couple of centimetres away.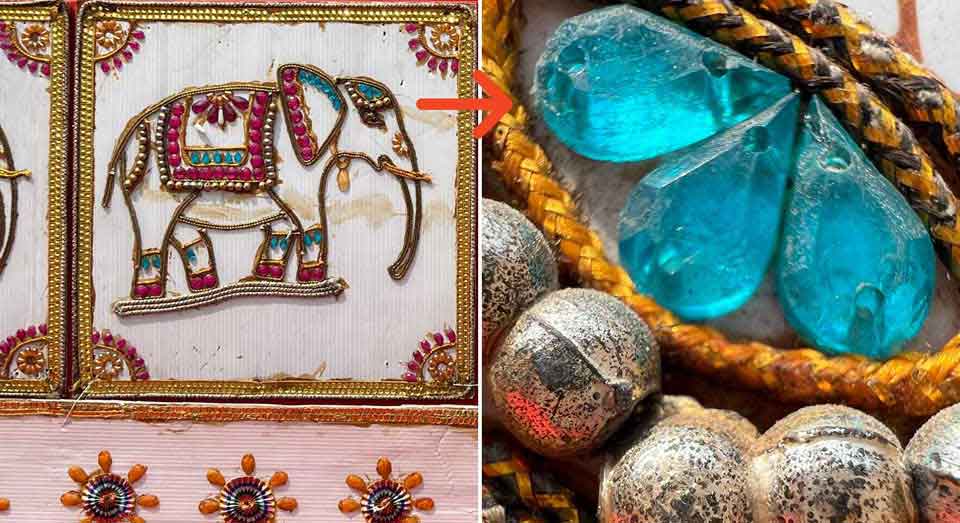 Video champ
While hopping from one place to another, I have been capturing a lot of video to use them as stock footage in the coming months. The exciting feature is Cinematic mode which is something like rack focus effect. With rack focus, your camera should be able to change focus during a continuous shot. So, when two people are talking on the screen and one of them looks away, the focus should be on the other person but it should return to the primary subject as and when required. You can also change the focus throughout the video later and even change the f-stop for the whole video but only using Apple apps like Photos and Final Cut. The only quibble I have is the mode records 1080p at 30 fps. Frankly, I have no problem with 1080p but most professional film-makers shoot at 24fps.
Shooting video means, battery drainage, something the new iPhones have tackled well. The 13 Pro offers an additional battery life of 1.5 hours compared to last year's model, and that is a lot of screen-on time.
Better HDR performance, amazing video chops and next-level computational photography features on the iPhone 13 Pro are allowing me to capture the festive season like never before. Durga Puja is over but the festival of light is around the corner. And the iPhone 13 Pro will be in action for long hours.