India will get its Apple Store Online on September 23
It's been 23 years since the big moment and Apple enthusiasts in India have always wondered when Apple Store Online would launch in India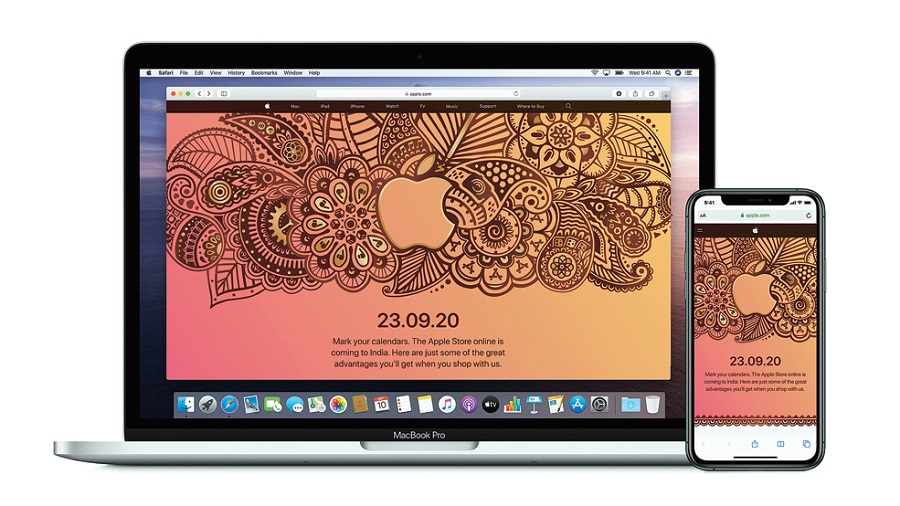 Apple Store Online goes live in India on September 23
Sourced by the Telegraph
---
Published 18.09.20, 10:12 PM
|
---
Towards the end of 1996, it was clear that Steve Jobs would return to Apple to revitalise the company that he had co-founded. He returned at a time when the company's market share had eroded and the effort to create a modern operating system was stalled. Everything started changing in 1997.
He believed that products alone weren't enough to turn the company around. Something else was required. The Apple Store Online launched on November 10, 1997. The move was also Jobs' way of answering Dell founder Michael Dell.
In October 1997, Dell was asked what would help the then ailing Apple. He famously responded: "What would I do? I'd shut it down and give the money back to the shareholders." While introducing the online store at an Apple event, Jobs said during his keynote speech: "I guess what we want to tell you, Michael, is that with our new products and our new store and our new build-to-order manufacturing, we're coming after you, buddy."
It's been 23 years since the big moment and Apple enthusiasts in India have always wondered when Apple Store Online would launch in India. The wait will end on September 23 when Apple's full range of products and support will directly come to consumers across the country for the first time.
Personalised offerings
The move took some time for the Cupertino-based company but it's a great moment to go the e-tail way in India. There has been a spike in demands not just for the new iPhone 11 and the iPhone SE but also for the iPad and Apple Watch. It always helps to interact directly with consumers rather than through distributors. One can expect a marked change in the experience factor. These are challenging times and by having an online store Apple can do a lot to support customers in India.
Apple Store Online is not just an ecommerce platform. It also includes the company's local contact centre with its trained Apple specialists who can provide unmatched support and unique services to customers in India.
Also, the online store would be more than just about selling products. Yes, customers can explore the latest Apple products but also get expert advice. There are customers who know exactly what product they want but there are also those who are not sure what's the right fit for them — the product that may help them take better pictures, create music, make videos or what may be suitable for education. Apple specialists can help. One can connect with them via telephone or chat directly.
Equally important would be education needs. Students, teachers and staff can avail special pricing on Mac, on iPad, on accessories for Mac and iPad, and get an understanding of AppleCare+, which is a premium support option. It's an important service that extends warranty with up to two years of technical support and accidental damage cover.
With the festive season around the corner, there will be options like engraving and gift wrapping. Yes, you can get an iPad or Apple Pencil engraved in English. The company will also launch regional language engraving for AirPods, including Hindi, Tamil, Bengali, Marathi, Telugu, Gujarati, Kannada and, of course, English. If words are not enough, choose one of Apple's emoji icons to be engraved on a set of AirPods.
India is also a big upgrade market. Customers can go to the online store to upgrade an older iPhone or maybe move from another make of smartphone. The company will offer trading against the new iPhone where you receive an instant discount at the time of purchase based on the valuation and the information that you supply on the web page itself.
Affordability being a crucial element at the time of an economic squeeze, there will be multiple options to pay for your products, including credit card with equal monthly installments, debit card, cash-on-delivery and so on. For the time being, there will be contactless delivery because of the pandemic crisis, so the cash-on-delivery aspect will come into play later.
One thing that Apple enthusiasts will have to wait for involves buying third-party accessories from the online store. For example, on the Apple Store Online in the US, one can buy Belkin HDMI cable or Logitech keyboard.
Teaser to a bigger move?
With the launch of the online store, people will prefer buying it directly from Apple rather than other e-commerce players like Flipkart. Of course, customers can still buy Apple products from other online stores but buying directly would also involve having your questions answered directly by an Apple-trained representative.
Now all eyes would be on a date when Apple hopefully would announce its brick-and-mortar store in India. In 2008, there were crowds outside phone stores across India to catch a glimpse of the iPhone 3G, which was the company's first smartphone to be sold in India. Tim Cook, then the company's COO, said in a statement: "We can't wait to get this revolutionary product in the hands of even more people around the world." Now Apple phones and tablets are much-sought-after items in India but there is still a lot to be done and the company is getting there.
Apple started producing the new iPhone SE at a Wistron facility in Karnataka. Earlier efforts of manufacturing in India have involved the original iPhone SE, iPhone 6s, iPhone 7 and the iPhone XR. Apple also started local production of the iPhone 11 earlier this year.
Apple has been operating in India for more than 20 years and the company's App Design and Development Accelerator in Bangalore has supported thousands of local developers.
The launch of the online store looks like a teaser to something big. Offline store? For the time being, visit www.apple.com/in/apple-store-online/ and start the countdown to September 23.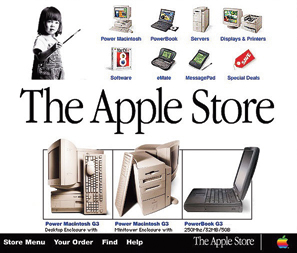 At a glance
Apple will launch the Apple Store Online in India on September 23, offering Apple's full range of products and support directly to consumers across the country for the first time.
Online Apple specialists will be available to offer expert advice and support. Customers can receive guidance directly from Apple, including online support in English and phone support in Hindi and English.
The online store also provides the ability to custom-configure any Mac with just a few clicks.
There will be financing options and trade-in programmes. Students can shop for a Mac or iPad with special pricing, and receive discounts on accessories and Apple Care+.
Just in time for the festive season, signature gift wrap and personalised engraving will be available for select products.
For logistics support, Apple has partnered with Blue Dart to be the on-ground fulfillment partner. Given the current environment customers can expect deliveries in 24-72 hours from date of purchase.