Huawei delivers another knockout smartphone - Y9 Prime 2019
Despite Donald Trump administration's clampdown on the Chinese tech giant, Huawei is going from strength to strength
---
---
Neither production nor shipment has been interrupted, not for one single day. No matter how many difficulties we might face, we remain confident in the company's future development," Liang Hua, the chairman of Huawei's board of directors, said on Tuesday at the company's headquarters in the southern city of Shenzhen, The New York Times has reported.
Despite Donald Trump administration's clampdown on the Chinese tech giant, the company is going from strength to strength, brining out new products, like the Y9 Prime 2019, which t2 got to experience in Delhi last week.
"There is some confusion in the market. Our existing users will continue to get the same support as was promised to them in terms of service, in terms of updates and security patches," Saurabh Saggi of Huawei India (brand, consumer business group) announced before the phone's launch.
Coming to the new smartphone, which is currently in pre-booking mode, the Y9 Prime 2019 is Huawei's first ever pop-up camera and it's priced under 16K! We found out more about the device from Rishi Kishor Gupta, vice-president, Huawei India (brand, consumer business group).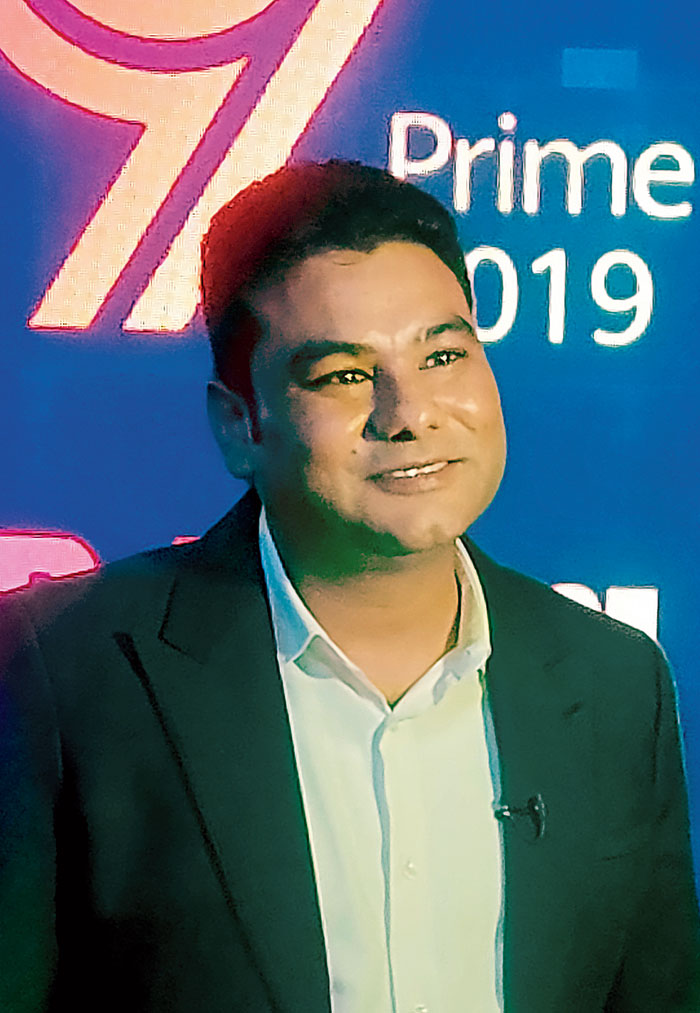 The idea behind Y9 Prime 2019
The Y series started in 2012 and it started with a small screen which evolved with every generation. The new device is about all-view display, AI pop-up camera and 4,000mAh battery. How sturdy is it? It is equipped with a sensor which works when the phone is falling down. We tested the camera 100,000 times and there were no issues with it. The idea behind launching the product at this competitive price point is about bringing exciting Huawei innovations closer to Indian consumers.
AI-powered cameras
There are three cameras at the back — the main camera is 16MP, 8MP ultra-wide angle camera and 2MP depth camera. In the P20 Pro we involved a lot of AI in the image processing department. And there is a lot of AI on this phone too. The cameras on this phone can recognise 22 different categories and 500-plus scenes and objects. Like on our flagship device, this too can distinguish between, say, cats and dogs. To take pictures at night, there is AI image stabilisation which helps to take blur-free snaps.
Three cheers for the screen
We are proud of the screen which tackles three things. One is eye-comfort mode, which controls the radiation of blue light. Second, sunlight-dispel technology. On a bright sunny day it may get difficult to see the screen and this is where this mode helps. Third, night mode. We keep checking mails and messages but that means a lot of light radiation. So there is a monochrome reading light mode to help in such situations. The display also helps when it comes to gaming. On the device is a 4D element which comes into action when you play, say, PUBG; you will feel the vibrations when you shoot.
R&D India centre
Be it our Kirin (processor) or AI technology, in everything a part of the research gets done in India. We established this centre in 1999 when investing huge amounts on R&D wasn't a priority for others. And the centre functions independently. When you govern any R&D division, it no longer remains R&D. We just need direction and that's what we get (from HQ). There is no restriction; we are all working in the same direction.
Highlights
Display: The 6.59-inch Ultra FullView display delivers an ultra-wide horizon with zero notch. Experience limitless fun while watching videos, playing games or reading e-books, all on an almost bezel-less screen.
Camera: The front camera automatically pops up in one second when you take selfies and retracts when you are done.
3D portrait: 3D portrait retouching is now available on the Y9 Prime. Both the front and rear cameras can retouch your portrait with studio-quality lighting effects to make you look your best in every situation. Also, the rear camera can recognise 22 categories and 500-plus scenes in real-time as well as analyse and optimise the scenes intelligently, so each shot will be more accurate and vivid.
EMUI: The EMUI 9.1 in Y9 Prime 2019 has a simple interactive design.