How to make a GIF
Armed with an iPhone, you can let loose your creativity in boundless ways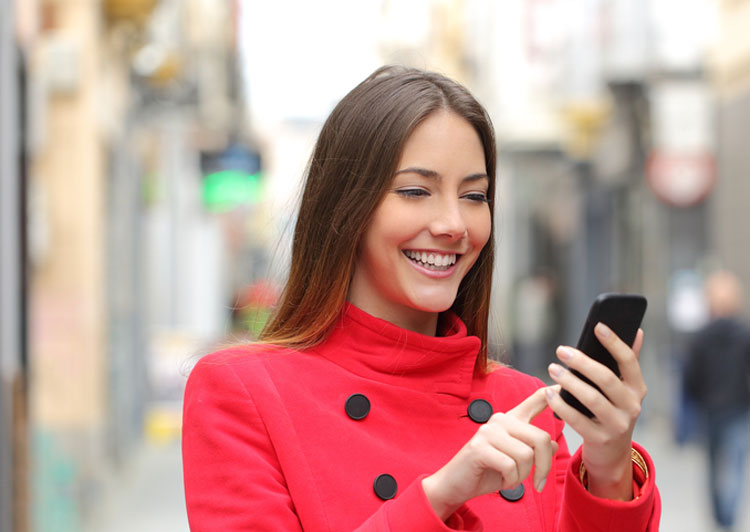 A GIF comes in handy to add fun to your written conversations or chats
Picture by Shutterstock
---
Published 12.05.19, 11:23 AM
|
---
Social media such as Twitter is a great way to keep you entertained for hours, but half the fun is in the memes and GIFs that offer quick, simple and sound-free animation of pictures playing in a loop.
You do not need any special skill to make these animations. Armed with an iPhone, you can let loose your creativity in boundless ways. US computer scientist Steve Wilhite created GIF, or Graphic Interchange Format, in 1987. Since then it has taken nonverbal communication to a new level.
A GIF comes in handy to add fun to your written conversations or chats. Though there are lots of GIF repositories on the Net, it is much more interesting to make your own to suit the moment.
On your iPhone camera, enable Live Photos by pressing the symbol with concentric circles at the top. Once it is on, the camera will capture the action a second before and after you press the shutter. Open the photo from the gallery. Gently touch it at the bottom and swipe upwards. Under Effects choose "Loop" or "Bounce". This will turn your Live Photos to a GIF. Use the share button to send it by WhatsApp or the social media app of your choice.
When you press and hold the shutter of your camera, you take a quick succession of photos at full resolution. This is called the Burst Mode. You can turn these to GIFs too. Download Shortcuts from the App Store. Open the app and tap on Gallery at the bottom. Under Photography look for the workflow "Convert burst to GIF". Once you download it, the shortcut will appear in the Library of the app. Press the play button on the top of the Convert burst to GIF shortcut. You can now choose which burst image you want to convert to a GIF. Photo bursts can be better than Live Photos because the shots are of better quality and you can take them for a longer duration.
To convert videos to GIF, head to your Shortcuts app and grab the shortcut "Convert video to GIF". You will find it under the category "ALL THE GIFs!"
Keep away from another shortcut called "Video to GIF" as that will not get you anywhere. Run the shortcut, Convert video to GIF, and you will be presented with a number of videos in your gallery. Don't worry if your video is too long. You can trim it down to just the part you want to animate. Click on Save and then share it on social media.
If you go to the App Store, you will find a host of GIF makers. The Momento GIF maker turns your live photos, or chooses the moments from your gallery, and turns them into GIFs straight away. It is easy but not very exciting. You can supercharge your GIFs with stickers, texts, frames and special effects and also enhance them in different ways. The best one for this is the Giphy Cam app. You can pull images or videos from your phone's photo gallery, or shoot and edit new videos and turn them into GIFs.
Using this app is easy. Open it after you get it from the App Store. Shoot a video or snap a picture and style into a GIF with a fancy filter. You can embellish them with wild stickers that best express your thoughts. You can change a face with Giphy Cam filters and expressions — something you will enjoy doing. You can choose to loop, reverse, edit and do whatever you want with your new GIF. If you are satisfied, tap Next and save it. You are then ready to share it through Twitter, Messenger or the app of your choice.
The Giphy Cam app works great on Android phones too.