How to get your Clubhouse game right
Frankly, finding your nook on this app can only happen through trial and error because curating a list that will interest you depends on who you follow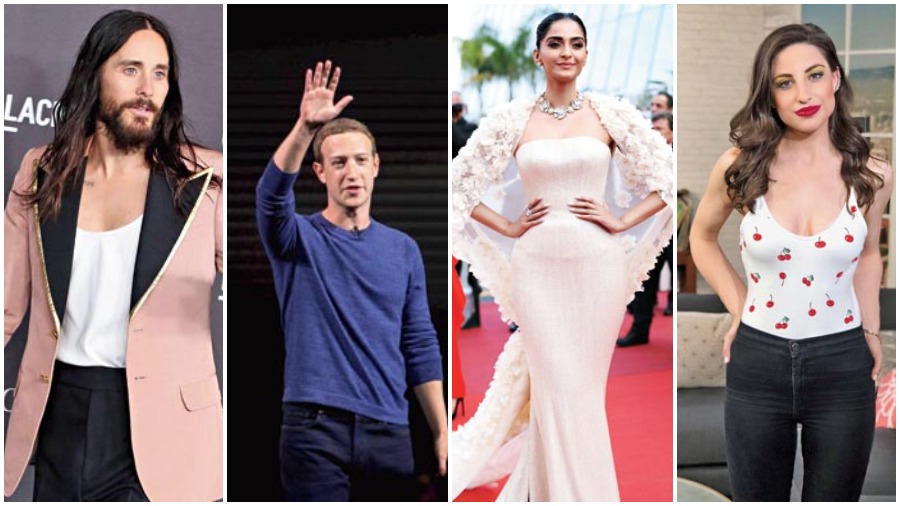 ---
---
Many want to run away from Twitter for conversations of a different kind on Clubhouse. But the problem is that nobody has been on Clubhouse for long, so you may end up moving aimlessly from one room to another in search of something interesting. Still available only on iOS devices, Clubhouse has over 10 million users, which is substantial for an app that took off only during the early days of the pandemic.
Though an Android version is in the works, but a timeline hasn't been rolled out but one thing is for sure, users from India are pouring in. On a personal note, when I started out on Clubhouse, I could invite only one user to join in. The number is higher and recently I received a notification that the user base in India is growing, so more invitations are available per user.
The first step is important
Some interesting questions are: How do you improve your Clubhouse game? Who do you follow? Who are some of the people you would like to follow? Is there a list of names who are very active on the platform?
Frankly, finding your nook on Clubhouse can only happen through trial and error because curating a list that will interest you depends on who you follow. The biggest mistake will be to follow people whose conversation doesn't match your needs because it will only lead to unnecessary push notifications, which, in turn, will turn you off the platform. As step number one, choose the area of interests, which can be entertainment, sports, wellness, world affairs, tech, arts, languages and so on. It will at least give you some good leads about clubs and people to follow. It's best to go for clubs that are active and host a lot of discussions. Once you have settled in, choose some of the celebrities and influencers who might interest you.
Follow power hosts
Choosing celebrities to follow is not an easy task. You can't see how many conversations someone has had or participated in. Or, the number of people who have enjoyed listening to them. That's the beauty of Clubhouse. It's not a platform driven by likes and followers. And a celebrity you may think is worth following, can change your mind after listening to a conversation they may take part in.
But here's a way that may help you. Visit the accounts of the two founders of Clubhouse — Paul Davison (5m followers) and Rohan Seth (5.6m followers). Though it will take a few minutes, but scroll through the accounts each of them follow, which will help populate your 'follower list' sensibly.
Second, don't fall for how many followers an account may have. Elon Musk has 2.1m followers but the Tesla man will not drop in everyday for a conversation. Instead, go for someone like Sriram Krishnan and his wife Aarthi Ramamurthy, who host a regular discussion on Clubhouse. The power couple's show, The Good Time Show, features high-profile guests. The list so far has included Mark Zuckerberg, Elon Musk, Tony Hawk, Diane von Furstenberg and Sonam Kapoor Ahuja, among others.
If celebrities you are after
There's, of course, no harm in following celebrities, even though they are not always active. But you never know, they may drop in for a chat any day. To give you an idea of my Clubhouse "celeb" list, here are some names. First, Mark Zuckerberg, who showed up with the handle @Zuck23 a few weeks ago, to speak about augmented reality, and much more. Second, Bill Gates… but of course! The Microsoft man had many interesting things to talk about. He spoke about Tesla ("Tesla is a fantastic car. I've bought Teslas for relatives. My very first car was a Porsche, it makes a certain sound. Tesla is the company that's done the most for electric cars, done a brilliant job."), bitcoin ("I haven't chosen to invest money. I buy malaria vaccines. I buy measles vaccines. I invest in companies that make products.") and why he uses Android phones ("Some of the Android manufacturers pre-install Microsoft software in a way that makes it easy for me."
Let's change gears. Sonam Kapoor, who was introduced by her husband Anand S. Ahuja. She may not have a lot of followers, but don't go by numbers. Also following, Darren Aronofsky, Sheryl Sandberg, Jared Leto, Stephen Fry, Demi Lovato and Scooter Braun. Scooter (3.8m followers) is the celebrity manager to the likes of Ariana Grande, Justin Bieber, J. Balvin and Demi Lovato… you never know, these singers may drop in for conversations soon!
The platform is helping people like actress-comedian Leah Lamarr to find an alternate way to reach her audience. Lamarr, who has 197,000 followers on the app, hosts a variety of rooms (rooms are where conversations happen and you can drop in to listen), including live stand-up sets.
So it will be wrong to say that followers don't matter. On other platforms, one has to reach a certain number of followers to get business opportunities. These are early days of Clubhouse and the rush is on. To get networking spot on, many users are going through conversations silently to find new people to follow. This, according to Wired, is called "silent networking".
Working in favour (and against) of the platform is that there is no way to drag up old Clubhouse posts, like on Twitter, neither is there a way to record conversations, which means, someone can deny having said anything controversial. The best way to understand whether Clubhouse fits you is by giving it a chance for at least two weeks. Chances are, either you will love it or consider it a waste of time.
Clubhouse offers an opportunity for…
• Brands should listen to what individuals are talking about to get insights to influence advertising strategy.
• Opinion leaders and CEOs can use it to discuss trends, like how Moj Mahdara, co-founder and CEO of Beautycon Media, has done while Gwyneth Paltrow was in attendance.
• Improve your LinkedIn skills. It's an indirect way to use Clubhouse. Once you listen to an industry-relevant conversation, try to connect with the guest list on LinkedIn.