Here's a 3-camera set-up to give your picture a wide-angle treatment
Samsung's latest offering, the Galaxy A7, is certain to be a game-changer in the mid-level segment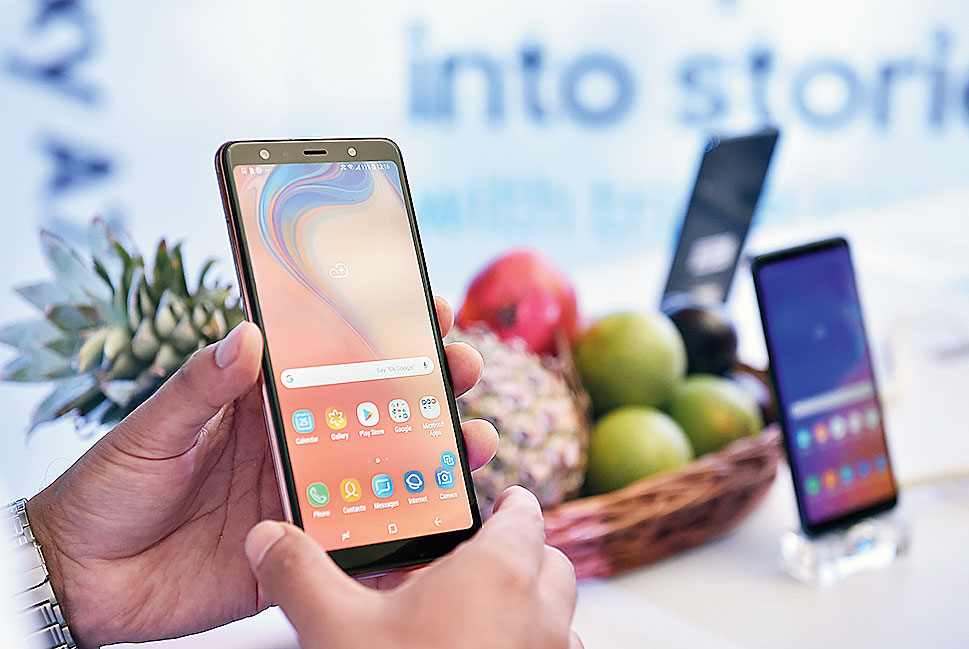 ---
---
A great merger of premium design, innovation and hardware punches. That's Samsung's latest offering, the Galaxy A7, which is certain to be a game-changer in the mid-level segment. The most striking feature of the phone is on the rear — three cameras (24MP AF, ultra wide 8MP and depth 5MP). Instead of a flagship device, the South Korean conglomerate introduced the technology on a device that's priced at Rs 23,990 and that makes it a good buy during the festive season.
t2 spoke to Manu Sharma, vice-president, mobile business, Samsung India, after the phone's launch on Tuesday.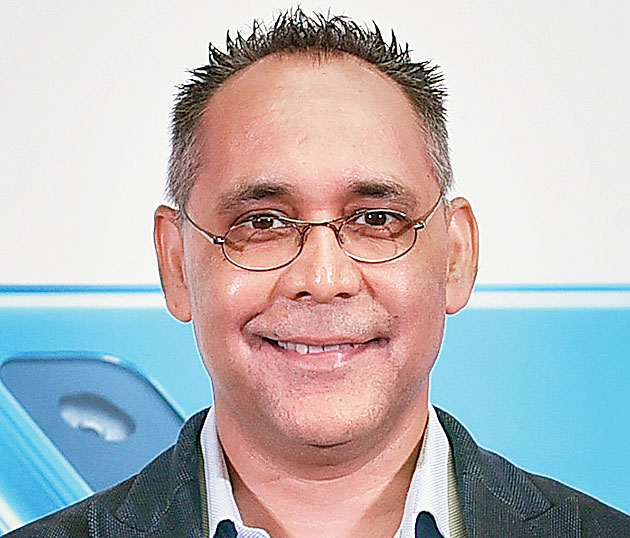 Why the triple-camera set-up?
From the way camera is evolving and how users are accessing it, we see huge amounts of pictures being captured every day — the rear camera is being used twice as much compared to the front camera. We have had the dual-camera solution, which helps in low-light photography. So it was a natural progression towards a wide-angle camera. People are travelling, taking a lot of pictures. Also, there is a lot of group photography happening. This means consumers are looking for a unique experience, which will be delivered by the new set-up. With this device you not just get ultra-wide pictures, you can also capture videos. Millennials will be happy about this.
Social media posting is, of course, rampant. So our camera is social-media friendly. Besides taking pictures, the way you can edit and apply filters is also interesting. We also got some more stuff like AR emojis. It's geared towards sharing pictures users click.
What makes the phone special for the company?
This is the first triple camera from the Samsung stable and it has come on a mid-segment device. When our president and CEO (DJ Koh is president and CEO, head of IT & mobile communications division) came for the Note9 launch, he said we would see flagship features on mid-segment devices. That's what we are committed to doing. It's one of the starting points and going forward you will see more features.
The Galaxy A7, with all the powerful capabilities, comes at an amazing price point. We want consumers to explore the wide-angle view. Also, it has a side fingerprint sensor, which is a great way to unlock the device. It's a combination of cool features and hardware.
Speaking of pricing, what was the deciding factor?
We first decided what to bring to the consumer and what feature set and experience we wanted to deliver. One thing you will notice is how different the phone looks from our current lineup; it's bold on the design and colour side. It was important for us to get the experience factor right. Looking at both our competition and our aspirations, the price was decided.
Tell us about India R&D's contribution to the phone...
One popular feature from our India R&D is chat over video and then there is installing apps on the SD card. On the camera side, they have done a lot of work in terms of calibration.
Work on technology that's about two years away is already on. What can we expect?
I would say that when we talk about a Note9, we talk about how it is replacing the desktop, changing the DSLR game and the way one goes about gaming. There will be more talks about connecting seamlessly and having more powerful devices. As we move forward, there will be more of AI. We will continue to work in these areas and more.
What phone are you using?
I am using the Galaxy Note9 because I have been using the Note series since it launched (in 2011). I use the S Pen quite a bit. It's a beast of a phone. At the same time, I am kicked about the Galaxy A7.