Google's Neighbourly tackles 'super-local' queries
Neighbourly is a made-in-India digital mohalla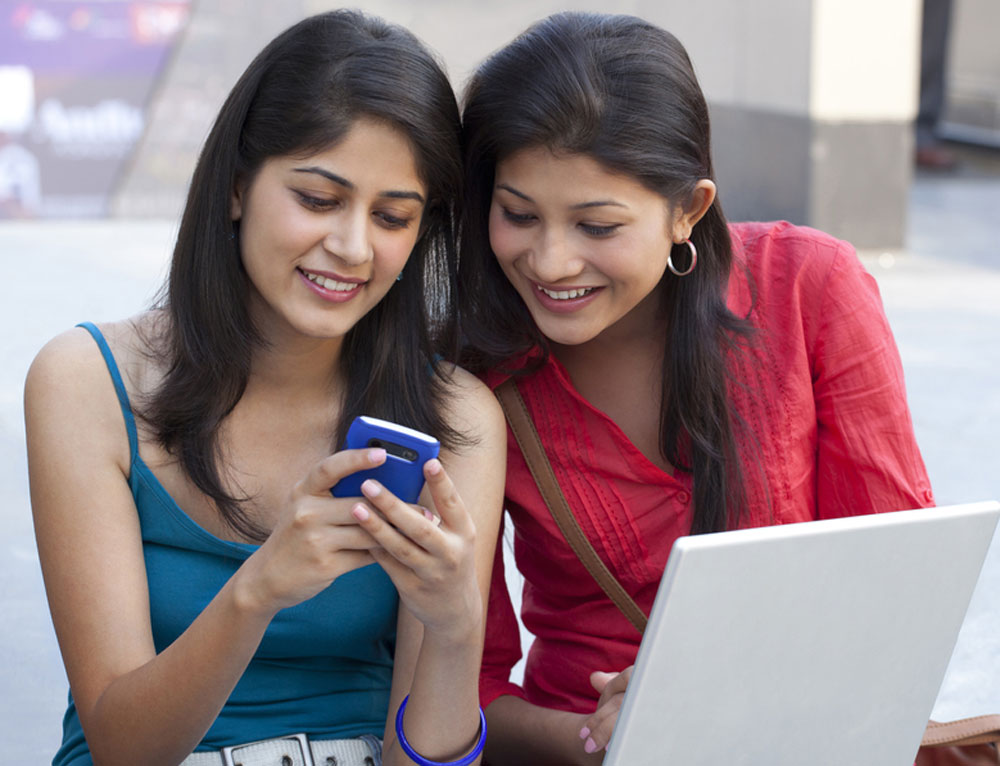 All of Neighbourly has been developed in India. We spent a lot of time understanding how people connect with their neighbourhoods, which look more and more broken and it's harder to gather information
(Sutterstock)
---
Published 28.11.18, 01:57 PM
|
---
A made-in-India digital mohalla has arrived on our phones as part of Google's Next Billion Users initiative. Neighbourly is a small app that allows people belonging to a neighbourhood to answer questions that search engines cannot, like 'What time do fishmongers usually arrive in Maniktala' or 'Does the grocer keep flax seeds'. Yes, it's that local. We met Sydney-based Ben Fohner, product manager at Next Billion Users, Google, to discuss Neighbourly, which is rolling out across India in phases.
What's the idea behind Neighbourly?
Organising information is at the core of our mission at Google. We are always looking for new ways to help people get the information they need about the world around them. What we have found through research is that for most people the information they need lies within a one-kilometre radius of their homes or workplaces. But getting that information is not easy. Super-local information doesn't exist on websites.
In case a person joins a neighbourhood group on any other platform, he or she is usually greeted with good morning messages and things that may not be relevant. What's required is information that's local, trustworthy and comes from other people. We also found that it's becoming tougher to ask neighbours questions because people are on the move and they shift to new cities. We built Neighbourly for people to share trusted word-of-mouth information.
What's the size of a neighbourhood on the app?
In general, when you ask a question, it will go out to people in a one-kilometre radius. In small cities, it can go out further because there might be fewer people nearby. But, say, if you stay on the edge of Behala, your neighbourhood would be in front of you. That's where the radius varies. The radius can also be five kilometres; it all depends on where you are.
The app initially launched in Mumbai in May and now it is being rolled out across India. What are some of the lessons you have learnt?
After launching in beta, around a million-and-a-half people downloaded the app. And half a million among them joined the waitlist; they are from different parts of the country who wanted the app in their cities. What impressed us is the variety in the conversations that have been taking place. These are people who are new to the city as well as old-timers, across age groups and backgrounds. The questions are also timely in nature, like the ones about the rains and flooding in Mumbai earlier this year or about an LPG leak that took place outside a building. In Jaipur, students have been using the app to buy used books, find photocopying shops and seek course-related notes. On an average, questions are receiving six different answers, which is great. Also, half the questions are getting answered in less than an hour. Another interesting point is the use of local languages. The app supports eight languages and English, and the use of local languages is high. Around 20 per cent of the users also use voice to ask questions. One of our top 'neighbours', Aslam, who lives on Mira Road in Mumbai, answered around 140 questions in a short time just using voice.
Google Maps (and Guides) also asks questions and some of these may overlap with the ones in Neighbourly. Will the apps share information or integrate in the future?
Right now, it's all within Neighbourly. You have control over whatever you do in the app; you can even delete all the information you have supplied. Yes, there are some similarities with other apps within Google but our focus at the moment is on this one app.
Will you roll out Neighbourly in other countries?
All of Neighbourly has been developed in India; all of our research took place in India and the app is only available in India. We spent a lot of time understanding how people connect with their neighbourhoods, which look more and more broken and it's harder to gather information. That's a challenge that exists everywhere. I now live in Sydney. Having the ability to get information about my neighbourhood from my neighbours would be great. For the moment, our focus is on India. But we are open to taking what we've built in India and bringing that to other countries too.
How many neighbourhoods can I join?
You can choose three different neighbourhoods and easily switch between them. It's possible to delete and add neighbourhoods, but you must be close to the neighbourhood that you want to join.
How many questions can I answer?
There is no limit. As soon as you post a question, notifications are sent out to the people in your neighbourhood who can help answer that question.
Can I post pictures to explain my answers?
Not at the moment.
Facebook has something called Recommendations.
Yes, it does. But recommendations are only from people on your friend list. On Neighbourly, you can receive information from anybody in your neighbourhood, which means you will have reliable information.
Are there in-app ads?
None.