Google planning to bring in 'apprentice bard' for tackling Chatgpt
The company, it seems, is trying out new artificial intelligencepowered chat products that may influence a future public product launch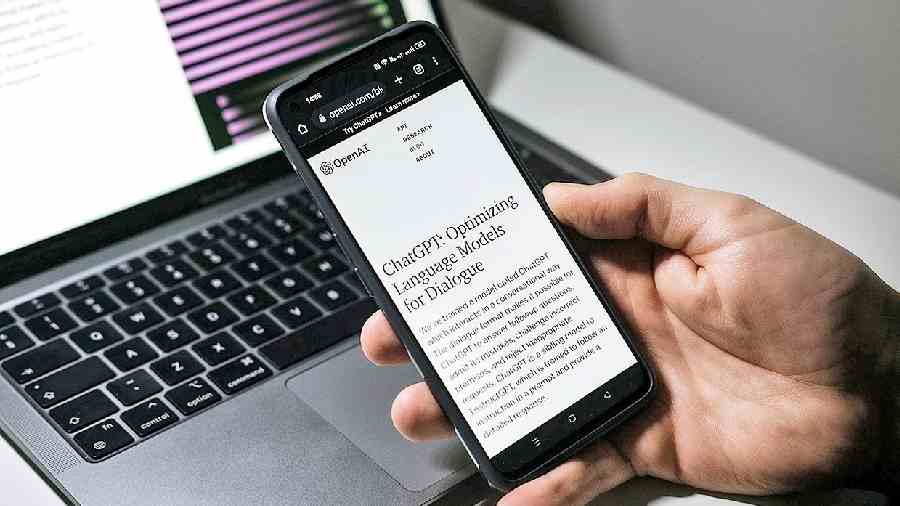 Google is working hard to counter ChatGPT
---
Published 03.02.23, 03:39 PM
|
---
How can the week feel complete without some chat-bot talk?! Google, it seems, is trying out new artificial intelligencepowered chat products that may influence a future public product launch. The list includes a new chatbot and a potential way to integrate it into a search engine, according to a report by CNBC.
The AI chat-bot is expected to be called 'Apprentice Bard' and it gives responses to questions posed using natural language just like ChatGPT. There is an advantage Google enjoys. Reportedly built using Google's LaMDA technology (something similar to what ChatGPT uses), this one has the ability to talk about recent events (ChatGPT's knowledge is limited to the world before 2021).
Apprentice Bard, it appears, replaced Meena, a previous version of a smart chat-bot that had launched internally but was discontinued. CNBC says that Google could be testing an alternate search page that could use a "question-andanswer format".
Reports to counter ChatGPT are in plenty and nobody knows what the exact response would be to the product from OpenAI. Google had pointed out some problems in a paper published in 2021. The list included a "tendency of these systems to replicate societal biases and prejudices, and the frequency with which they 'hallucinate' data".
Meanwhile, OpenAI has come up with a free tool that's meant to "distinguish between text written by a human and text written by AIs". According to OpenAI, it can be useful in trying to determine whether someone is trying to pass off generated text as something that was written by a person. But the system may not be fully reliable. "Requires a minimum of 1,000 characters, which is approximately 150-250 words. The classifier isn't always accurate; it can mislabel both AIgenerated and human-written text," OpenAI says.