Tiny soldiers, quick battles
Large-scale battles —whether in the movies or in games —  are always exciting. Now imagine being in control of one such battle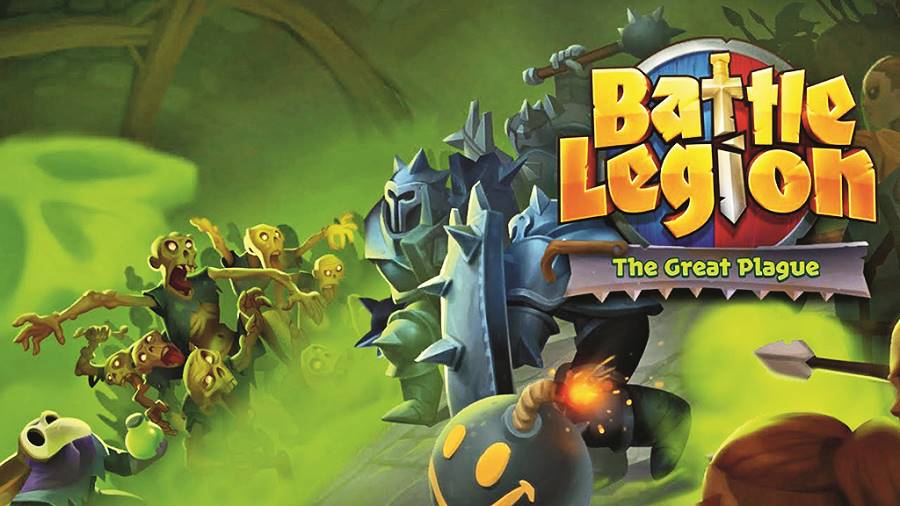 ---
---
Game: Battle Legion by Traplight Ltd
Genre: Simulation
Platforms: Android and iOS
Large-scale battles —whether in the movies or in games — are always exciting. Now imagine being in control of one such battle. It's unpredictable, it's exciting, it's a cliffhanger and it's called Battle Legion.
The core concept of Battle Legion is to control your army of a hundred tiny soldiers and battle it out with other players in quick fights. You can place these troops wherever you want on your side of the battlefield. You have to position these troops in such a way as to anticipate your opponent's strategies. These battles are not live but they feel exciting. What makes them exciting is that while they get over within 30 seconds, the wait is nail-biting as you don't know which way the tide will turn. Winning battles pushes you higher in the league rankings; a loss can push you back.
As with any battle, the troops are the most important aspect. You start off with run-of-the-mill units — such as archers and swordsmen — but as you keep playing, you unlock different types of units. You unlock spies that can infiltrate the enemy base and remain invisible for some time; you also have giants that push back your opponents with a sway of their humongous hammer. Catapults are great at long-distance combat while magic mushrooms so confuse your enemies that they attack their own army. Each unit comes with its own strengths and weaknesses. The player has to understand each of these and place them strategically on the battlefield.
This is where Battle Legion borrows successfully from Clash Royale and improves upon it. Owing to the physics-based nature of the fights and the attack patterns of different units, placement and selection become crucial. Every unit costs certain points to be put on the board. The stronger the unit, the more points it requires. But unlike Clash Royale, once the battle starts, it's out of your control.
You gain XP by completing matches, which unlocks new units. Each of these can be upgraded through the currency you earn. You can also use power crystals for a boost. The game also offers you a chance to get more XP and rewards by paying for a battle pass.
VERDICT: Battle Legion is a unique and fast-paced experience. It is easy to get into and fun to play. Since the overall experience is primarily multiplayer, matchmaking becomes very important. The game feels unfair as you rise in the ranks and have to face increasingly difficult opponents. Fighting a battle requires persistence, strategy and luck, and Battle Legion rewards you handsomely for it. I would rate it nine out of 10.
Similar games we like
Enchanted Heroes: This is a fun incremental game with idle elements. You control a valiant hero and must destroy a never-ending wave of monsters and magical creatures. Your character attacks automatically but you can destroy enemies quicker.
Price: Free to play

Crusaders of the Lost Idols: This is an idle game of heroic awesomeness. Create a band of fighters to fight monsters, earn gold and create strategies for the perfect formations over multiple campaigns.
Price: Free to play