Galaxy F12 is the punchiest budget phone you can buy
Quad-camera set-up has the usual 2MP each macro and depth snappers but more importantly, you get an ISOCELL GM2 sensor on the 48MP main camera, keeping it company is a 5MP ultra-wide camera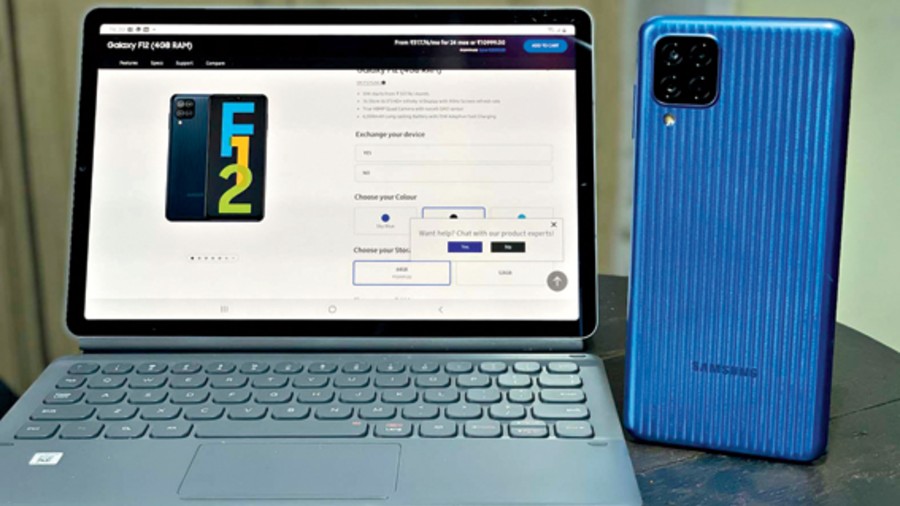 Samsung Galaxy F12 delivers excellent processing power for a budget device.
Pictures: The Telegraph
---
Published 19.04.21, 01:53 AM
|
---
The budget end of the smartphone market is the most difficult because a difference of Rs 500 matters. What users are looking for is a dependable phone for browsing, emailing, streaming… and maybe play a game or two. Then there is a crowd for whom budget phones take on the role of a secondary device. Any particular phone that satisfies both user groups? Samsung Galaxy F12. Here are five things we like about the phone.
Things that matter
It's good to see Samsung offer a 90Hz refresh rate display, which is not common around the 10K mark. The F12 comes with a big 6.5-inch TFT HD+ display which gets bright enough under sunlight. Don't expect AMOLED-quality pictures but this is a screen that should be okay for streaming, helping the cause is the big sounds the speaker generates. The most important addition is 90Hz, which makes scrolling smooth on the eyes. Since you don't get a flagship processor in such phones, any kind of technology to make scrolling free of a jelly-like effect helps a lot. Besides, even though this is an affordable phone, in way of design, the bezels have been kept absolutely sleek.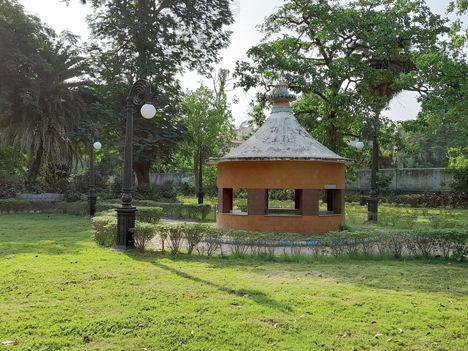 Good camera performance
Frankly, I didn't expect such good camera performance. The quad-camera set-up has the usual 2MP each macro and depth snappers but more importantly, you get an ISOCELL GM2 sensor on the 48MP main camera, keeping it company is a 5MP ultra-wide camera. It's fantastic. The colours pop, which is great for Instagram and the ultra-wide mode does its magic. You can go ultra-wide even on the 8MP selfie camera. Night shots are respectable (thanks to the good sensor) and are among the best you can get around 10K.
Processing power
Powering the unit is Samsung's own octa-core Exynos 850 processor, which is one of the best features of the phone. Unlike most budget smartphones, which use processors built on the old 10nm and 12nm technology, the Exynos 850 uses the newer 8nm process. This means: Excellent battery life, low power consumption, better camera performance, a largely lag-free experience. The processor works with 4GB of super-fast LPDDR4x RAM.
All that battery
The icing on this smartphone is the big 6,000mAh battery which can easily last two and a half days on a single charge. This is not a gaming phone but it can be used for some casual gaming (though you may not enjoy the highest resolution). Even after a few tap-tap titles, streaming and going through social media feeds, there was enough battery after two whole days. In the box is a 15W fast-charger but if you are going away for the weekend, you won't need to carry a charger or a power bank.
Software show
Lately, Samsung has been taking software upgrades seriously. Even on a budget phone, the company is offering Android 11 out of the box and One UI 3.1. There is some bloatware — MX TakaTak, Moj, PhonePe and ShareChat, to name a few — but they can be deleted. In fact, bloatware is the only drawback on this budget phone.
Should you get it?
Absolutely. If you are looking for a budget phone, this is a great choice. If you are looking for a secondary device, it's an equally smart choice. Overall, Samsung Galaxy F12 (Rs 10,999 for 4GB/64GB and Rs 11,999 for 4GB/128GB) is the punchiest budget phone money can buy.