'Fexting' — the word that makes our relationship with texting reach a new level
It seems that US President Joe Biden and first lady Jill Biden discreetly argue through text messages to settle disagreements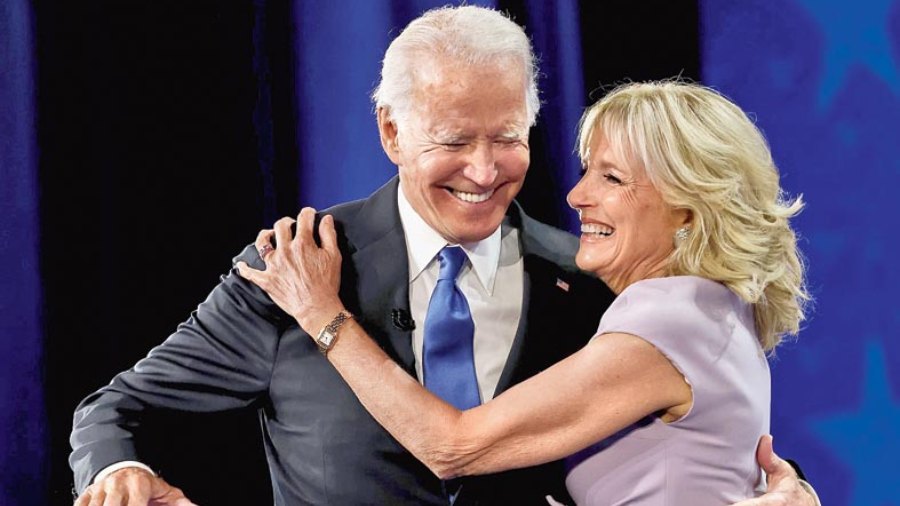 ---
Published 02.06.22, 02:29 AM
|
---
Suffixes can make a world of a difference. Like it or not, you will soon be hearing the word 'fexting', which is obviously different from texting, chexting or sexting. It seems that US President Joe Biden and first lady Jill Biden hash it out through fexting or argue through text messages.
To avoid confronting her husband in front of the ever-present men from the Secret Service, they 'fext', she has said in an interview with Harper's Bazaar. Much of the fexting happened during Biden's tenure as vice-president during the Barack Obama era. After she recently texted him or fexted him, the President told her:"'You realise that's going to go down in history. There will be a record of that,'" she said in the interview. What he meant was that all presidential communications are preserved for historical record.
'Fexting' is not new to the virtual-world lingo as the dreaded Urban Dictionary reveals in a 2008 post: "It looks like you're texting someone, when really you're just hitting random buttons on your phone to make it seem like you're doing something and have friends to talk to, to avoid looking like a loser or a loner. It's often done when you're alone in public places, or when you're with a bunch of people you don't really know." But what the Bidens are talking about is marital argle-bargle through texts.
Making full use of the -ext suffix is not new. Chexting involves cheating on one's spouse through text messages. Sexting involves couples sending salacious photographs via messages. Then there is brexting or breaking up via text message. Sending messages in a drunken state is drexting. There is the upsetting vexting or sending intentionally rude messages. Bring in wexting or texting while walking.
All these neologisms, at some level, involve relationships. It's also representative of how close a relationship we share with the technology called texting. Of course, we have moved texting from SMS to WhatsApp but digital messages remain instantaneous and messages are put across easily. Several years ago Erin McKean, a lexicographer, wrote an interesting piece on the topic: "This makes texting a great way to chat and plan movie times, but also a natural way to send something secretive, and it's this meaning that -exting picks up most strongly."
For the time being, couples now have something to take away from the first lady's interview. If they can indulge in fexting after being together for over 40 years, why can't other couples do the same?
Neologisms  at play
Fexting = Argue by text or make it seem like you're texting someone (fake texting)
Chexting = Cheating on one's spouse through text messages
Sexting = Couples sending salacious photographs via messages
Brexting = Breaking up via text message
Drexting = Sending messages in a drunken state
Vexting = Sending intentionally rude messages
 Wexting = Texting while walking
Objexting = Lawyers texting in the courtroom