Facebook faces intense competition from iMessage and TikTok
The emphasis now would be to win over "young adult" users between the ages of 18 to 29, even if it came at the expense of older users for Mark Zuckerberg's company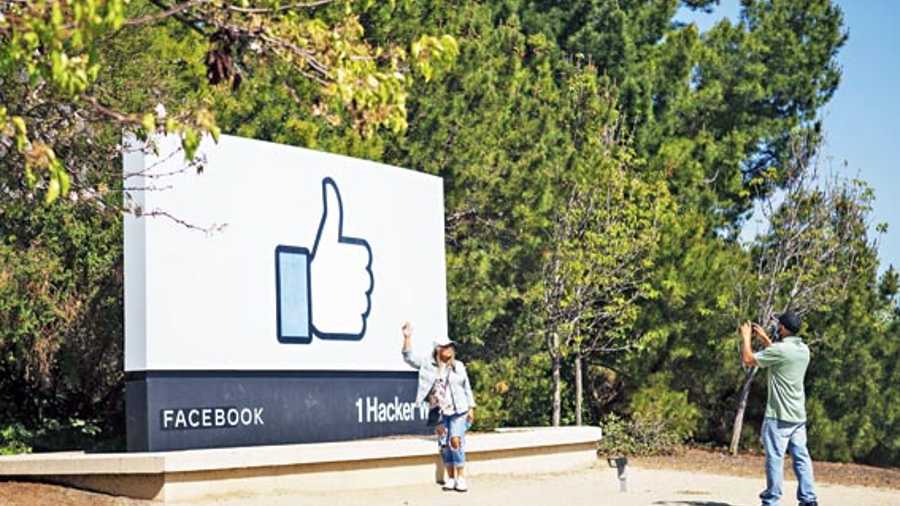 File picture of the popular Facebook signage
---
Published 27.10.21, 01:20 AM
|
---
Mark Zuckerberg, who has been shaken by revelations by reports that have put Facebook under a microscope, has another problem to solve — keeping the social media platform relevant to young adults. The CEO has said that he has redirected teams within the company to "make serving young adults their north star rather than optimising for the larger number of older people".
He said in an earnings call: "Like everything, this will involve trade-offs in our products, and it will likely mean that the rest of our community will grow more slowly than it otherwise would have. But it should also mean that our services become stronger for young adults. This shift will take years, not months, to fully execute."
The company continues to be challenged by iMessage and TikTok and the emphasis now would be to win over "young adult" users between the ages of 18 to 29, even if it came at the expense of older users. "Competition has also gotten a lot more intense, especially with Apple's iMessage growing in popularity, and more recently, the rise of TikTok, which is one of the most effective competitors that we have ever faced," Zuckerberg said.
Zuckerberg's shift towards video is clearly a response to TikTok, which he calls "one of the most effective competitors we've ever faced".
Meanwhile, the company has blamed Apple's privacy rules for posting slower sales growth. Basically, Apple's privacy focus allows users to not get tracked by apps. Going forward, Facebook will report two sets of financials: one for its "family" of apps, which includes Facebook, Instagram, Messenger and WhatsApp; and one for its Reality Labs division that oversees its augmented and virtual reality work. The CEO has also spoken about the "Facebook Papers", calling it "a coordinated effort to selectively use leaked documents to paint a false picture of our company".