Console yourself
November marks the return of the video game console war between Sony and Microsoft. Are the new Xbox and PlayStation 5 an indulgence or a necessity in the era of cloud gaming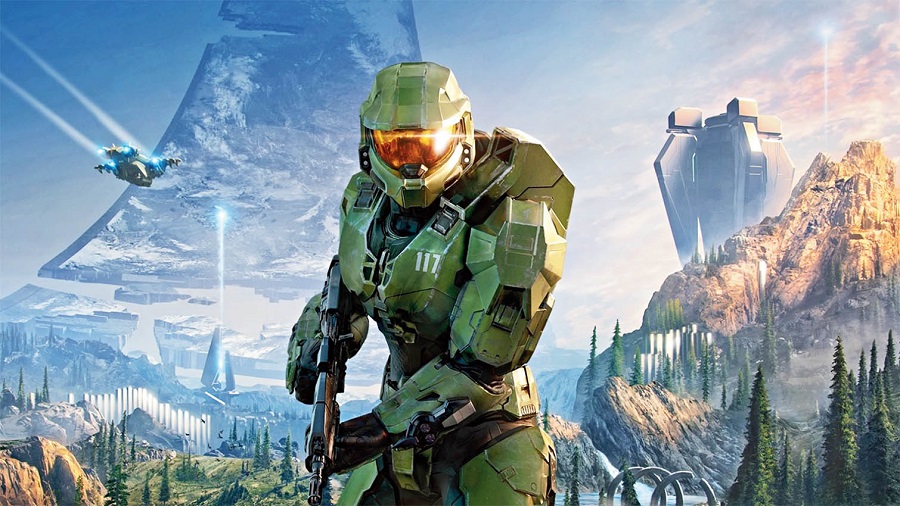 ---
---
Gaming is an expensive hobby with most big-hitting titles attracting $60 at launch. Yet, it hasn't dented investor outlook, even in the year of the pandemic. This was supposed to be the year that marks the return of the console war and return it will in the next few weeks as Sony and Microsoft are back with shiny new sets.
Microsoft is in the ring with Xbox Series X and Xbox Series S, facing Sony's PlayStation 5 and PlayStation 5 Digital. Historically, Sony has enjoyed a bigger following in India and has been more aggressive globally but lately, Microsoft has been at the right place, at the right time and with the right amount of money to splurge.
Both console makers are promising top-drawer specs, better quality graphics than previous generation consoles and faster load times. Yet, the war is not exactly about specs this time around. Neither is it only about pricing, which in the US is the same when it comes to the more muscular of the options — $499 for Xbox Series X and the same for PS5.
We need to remember that both the consoles are arriving in an era when the definition of console is shifting. Look at Fortnite's success across platforms. It's about the "viability of the television" vs the ubiquitous nature of the smartphone. The blessings of Wall Street will always be with the platform that's more versatile.

Two consoles, different approaches
Gaming is one of the biggest elements in the entertainment sector, with 2.7 billion people projected to play a game this year, according to the gaming market researcher Newzoo. The pandemic has only accelerated the growth and gamers (globally) are expected to spend around $160 billion this year. Before you say, "big opportunity", one is also reminded that the pandemic had made factories shut down temporarily, causing a disruption in the supply chain. It means the consoles would be hard to find when they arrive next month. You can pre-order Xbox Series S on Amazon India but we won't be surprised if you don't get them by November 10 while Series X is has a "currently unavailable" status. On the other hand, Sony PlayStation 5 has a global launch date of November 19 but there is a chance of a delay in India.
The way both the consoles are being pushed is interesting. Sony has had clear winners with the original PlayStation, PlayStation 2, PlayStation 4 with a long list of exclusive titles. Microsoft has a different — perhaps appealing — strategy. Yes, the Xbox Series X is a big release but you don't really need to have the console to enjoy gaming. The company has had success with Xbox Game Pass, which is like a Netflix library for games, and xCloud, which allows users to play Xbox games on Android for a monthly fee. Microsoft is apparently working on a "direct browser-based solution" to bring xCloud to iOS early next year. The company also continues to strengthen its partnership with Samsung and one can enjoy xCloud on the South Korean company's relatively new Note20 Ultra, which comes with a massive 6.9-inch screen. Sony wants you to buy the new console though there is also the company's cloud service, PlayStation Now but does it have the same appeal as xCloud?

Game title pricing is key
Buying a console sounds like throwing a mini party but once the streamers are left torn, a bigger truth hits the user — game pricing. First, the upfront cost of the devices. Sony and Microsoft have thrown jabs at each other with pricing. In 2006, the PlayStation 3 was priced $100 more than Xbox 360, which had launched the year before. Sony lost some ground and the final sales figure of the console could have been higher. Microsoft didn't learn from Sony's mistake and initially charged $100 more for the Xbox One over PlayStation 4, both of which arrived in 2013.
This year, both consoles make room for the economic squeeze. While the top models are priced in the US at $499, Xbox Series S comes at $299 while PlayStation digital edition at $399. The hundred green bucks can be interpreted in two ways. First, the lower-end Xbox doesn't come with an optical drive and the same goes for PS5 digital. If you're new to PlayStation, the digital edition is fantastic. A game on a disc needs to be loaded onto the hard drive anyway. The difference is that the physical disc can act as an authentication key. For users who already have an extensive movie collection on Blu-ray disc or lots of PS4 games on discs, then yes, the higher version please.
Second, Microsoft has a better pricing for the lower version as it will attract many first-time gamers to console gaming. If they like it, they would upgrade to Xbox Series X.
The white elephant in the room comes in the form of gaming titles. How many can one afford? Sony Interactive Entertainment CEO Jim Ryan has said in a blog post that "Worldwide Studios titles will be priced from $49.99 to $69.99 on PS5". Microsoft is being cautious. Xbox chief Phil Spencer has told the Washington Post that "as an industry, we can price things whatever we want to price them, and the customer will decide what the right price is for them". "I know everybody's going to drive their own decisions based on their own business needs. But gamers have more choice today than they ever had. In the end, I know the customer is in control of the price that they pay, and I trust that system."
According to a survey undertaken — covering 1,031 Americans in August — for G2A by research firm Censuswide, nine out of 10 gamers believe that a price of more than $60 is too much for a single game.
We are living at a time of cloud gaming, which means fixed pricing to access a set of games. At the same time, the $60 standard was introduced in 2005, so an increase is long overdue. The question both companies have to sweat over is whether the timing is right to hike prices.

The Bethesda swing
Microsoft delivered a googly in September when it stepped back from its plan to buy video-sharing app TikTok and step in with $7.5 billion to buy one of the most respected video game franchise — Bethesda Softworks and its parent company, ZeniMax Media Inc. Bethesda is a unique proposition. The franchise known for publishing hit after hit with the likes of The Elder Scrolls and Fallout, has been swooped up to sway youngsters. It gives Microsoft an opportunity to shake off its enterprise image to lean towards a young target group.
"Gaming is a much bigger market than it ever was," Microsoft chief executive Satya Nadella has said. The forecast is that gaming can become the largest category of entertainment in another decade. Having Bethesda power on its side, Microsoft can offer more exclusive titles, which in turn gives the company more power to compete in way of console sales.
Those critical of Microsoft's gaming strategy till last year have noticed a change in tide. Last year, Microsoft ended up owning 15 studios to Sony's 14. The new announcement gives the company 23 game studios.
There is another side to the deal, which again changes the story track to Xbox Game Pass and xCloud. Having an exclusive game is fine but what value do exclusive titles have if they can be played using xCloud? Halo: Infinite will be free on Game Pass for console and PC when it launches next year. The deal with Bethesda will help Microsoft build up its Game Pass muscles.
Phil Spencer has said: "We will be adding Bethesda's iconic franchises to Xbox Game Pass for console and PC."
So even if Microsoft ends up earning less from selling Xbox units (compared to PlayStation 5), it will still be able to fill sacks with money that will come in way of subscription revenue.

Size matters
The next-gen gaming consoles will not only eat into one's wallet but also the physical space in the living room. Does your living room set-up allow the new consoles, especially the PS5? According to Sony, the PS5 is roughly 390mm (15.4 inches) tall, 260mm (10.24 inches) deep and 104mm (4.09 inches) wide. It's the biggest console ever. The digital model is just 12mm slimmer. This brings up the question of where to keep the console. Will your existing TV stand be able to accommodate it or are you going to keep it on a small table?
Kept vertically, the PS5 towers over its competitors. Xbox chief Phil Spencer took an indirect dig at Sony by keeping his device on the bookshelf for months. He appeared on videos but nobody noticed the console for months. The rationale behind PS5's size is a better cooling infrastructure, which is important. You have to find space. And frankly, the Xbox Series X looks somewhat like a brick… not very pleasing to the eyes.

The contrarian
Infatuation with a new device is fine but how about love that would last a few years? Being a day-one console buyer makes one feel like a fanboy but the truth is there will be glitches that will get ironed out over the months. Also, not all the big games are going to be with you right away. Halo Infinite, Horizon Forbidden West, Deathloop… all have a 2021 date. Then there is the case of your PC handling all that your console can. The decision to upgrade needs to be considered twice or even thrice. Turning down a few notches in the settings will make most games PC-friendly, so why shell out extra moolah?
Only if a console generation has been skipped and you want to get back on the saddle, the new devices make sense. Otherwise, it would be the case of buying the Samsung Galaxy Z Fold2 right away for more than a lakh when you can very well do with a mid-range device or for that matter, the "usual" flagship device. It all depends on how one looks at a new gaming console — an indulgence or a necessity.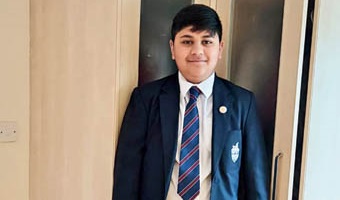 An Xbox loyalist...
Xbox controllers are generally accepted to be more comfortable than PlayStation controllers. The two consoles that are available now are Xbox One X and the PS4 Pro. Even though the next generation consoles are coming out in November, the Xbox One X is also a powerful gaming system.
A lot of people say that PS4 has better games and that was true for a while as Sony focused on marketing and introducing big titles.
However, Xbox has been doing good in recent years with the introduction of new titles and the Xbox Game Pass.
Personally, I prefer Xbox over PS4 as the Xbox GUI is much easier to use. Also, I feel that Xbox is more focused on what the community wants and the social side to gaming. There are also a lot of new games scheduled for release next year, like the new Halo game called Halo Infinite, which is a huge franchise exclusive for Xbox.
Rishi Bhattacharya, a student from Ashford, UK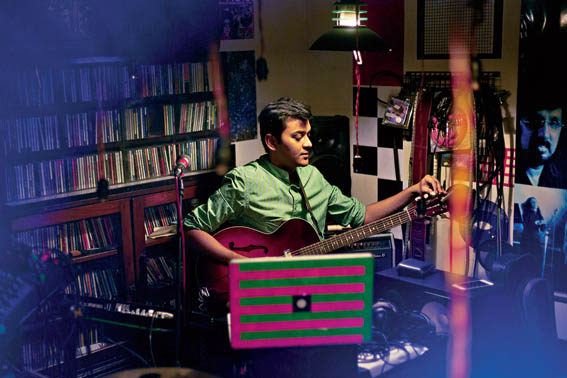 A PlayStation user...
I've been a lifelong PlayStation user, from Crash Bandicoot on PlayStation 1 all the way to the recent (and magnificent) Ghost of Tsushima on PlayStation 4. I have friends who lean towards the Xbox series, and the heat between the two brands has been interesting to watch as it's evolved over the years.
I think the biggest factor going forward will be the exclusivity of games that each camp manages to secure. There have been a lot of great games that have been exclusive to Xbox and PlayStation. The Xbox 360 had a great moment with Halo, another great advantage of the Xbox world is that it's arguably more economical with their online stores, and most of their flagship games are usually available as a part of a subscription model.
PlayStation is trying to catch up to this, but the real advantage of the Sony camp is that they have a wider variety of exclusive third-person RPG games — God of War, Spider-Man, Ghost of Tsushima are just a few that have changed how video games will be perceived forever. In that sense, PlayStation is arguably more iconic and more suited to the occasional gamer. Xbox certainly wins the online and community gaming war, the functionality and the features are superior based on my own research and from what my friends tell me.
My final word on it is that the console wars are dumb. It's mundane to argue about what are essentially two differing pieces of hardware that offer engaged entertainment. They offer slightly different things, and honestly are both great consoles. Make a choice, or if you can afford it — get both!
— Nischay Parekh, songwriter, musician from Calcutta; also one half of the pop duo, Parekh & Singh