Be word smart for Google search
Here's how you get better results on Google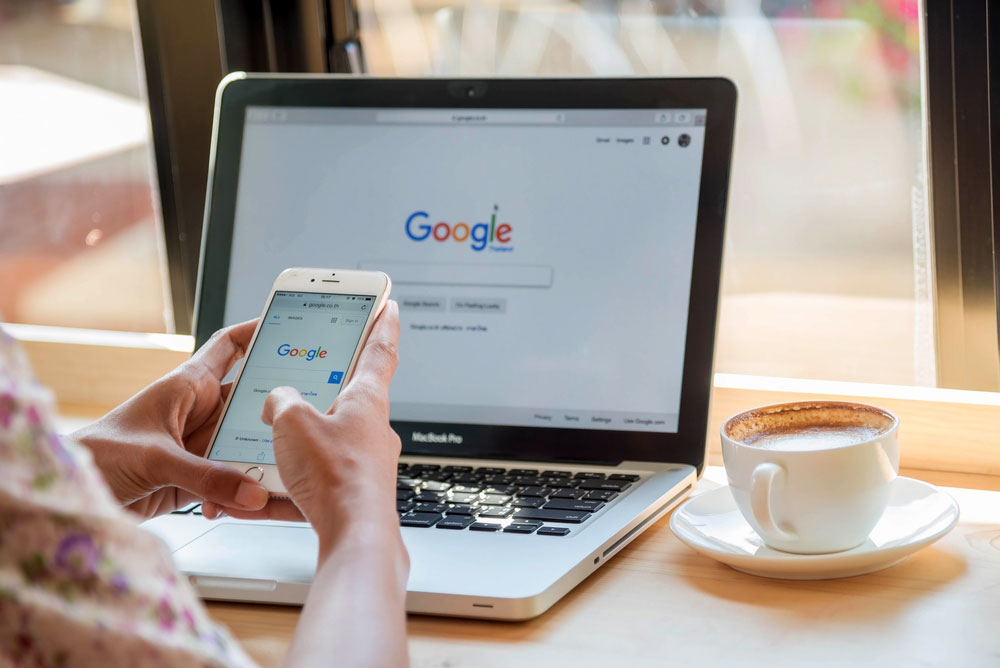 ---
|
Calcutta
|
Published 24.11.19, 06:56 PM
---
Google search can often be tricky; no matter what search terms you type in the result remains elusive, especially when you are trying to find things that are not common knowledge.
If you wanted information quickly on where George Orwell lived in Burma, you would probably type Orwell Burma and get a result from his first novel, Burmese Days. To find out where exactly he lived in the country, just type George Orwell's house in Burma. You will immediately be told about the town Katha, west of the River Irrawaddy. That house still stands today. The choice of words you feed Google matters.
If you need specific information, use double quotation marks in your search. When you do this, Google looks deeper into their index to ensure that you are shown as many results as possible that meet these search criteria. You could try this out yourself. See the difference in the number of results that basset hound throws up compared to "basset hound". This is very helpful when you are searching for something esoteric and not many results show up when you are using a normal search.
When a certain word escapes your memory, you can fill in the blank with asterisks. Google will do the rest. You heard this Simon and Garfunkel song about winter a long time ago but cannot remember the name. Type in * winter and you will immediately get the name of the song, A Hazy Shade of Winter.
If you are searching for something and Google turns out lots of results that you are not interested in, you can exclude the word by typing a minus directly before the word. You can also add more than one excluded word. Suppose you were not interested in basset hound puppies, you would search for basset hound-puppies.
Say you are searching for something that happened recently. You can put a date on your search by clicking the Tools button under Google's search bar, and then clicking the "Any time" drop-down and narrow your results to the previous week, month, year, a custom time frame or even the past hour. For example, I typed WhatsApp scandal and got results from all over dated as far back as November 1. But when I narrowed it down to "past 24 hours", I was shown results that were as recent as four hours back. If you are looking for an article on this from The New York Times, you should write WhatsApp scandal site: nytimes.com. You will get that particular article immediately. Whenever you use search operators, do not put any space between the operator and the word. Here there should be no space in the term site:nytimes.com.
If you put a vertical bar between your search terms, Google will give you websites that have any or all of the terms. The pipe operator basically means "or" to Google. So if you search for booksadventuresafari animals your results will have any or all of these terms.
When you put two periods between two numbers, Google will give you results within those number ranges. You can use this to search for a specific price range or a certain period in history. If you search top songs 1980..1990 Google will show you the best songs between 1980 and 1990.
Say you come across a picture that you would like to know more about. You can, of course, write a description of the picture and search for it. However, the easy thing would be to click a picture and upload it to Google Image Search. For this, you need to open images.google. com. Tap on the camera icon on the search bar, you will get two options: paste Image URL or Upload an Image. You can take it from there.
Google has brought the power of Google Lens making it possible to perform much more advanced image-based searches easy on mobile devices. Google Lens is an advanced image recognition technology, using AI to detect an object and understand what it detects. It was released about two years ago.
The good news is that Google Lens is now available on iOS devices too. On your iOS mobile device, if you have the Google App you will find the Google Lens by default in the search bar. Google Lens has a picture icon on the top right. Tap on that and your photo gallery will open. Tap the photo you want information about and you will get the details. You can also simply point your camera at the object you want more information about and it will be automatically delivered to you.