Slam-dunk your way to glory
The best part about the game is that it is very easy to pick up and play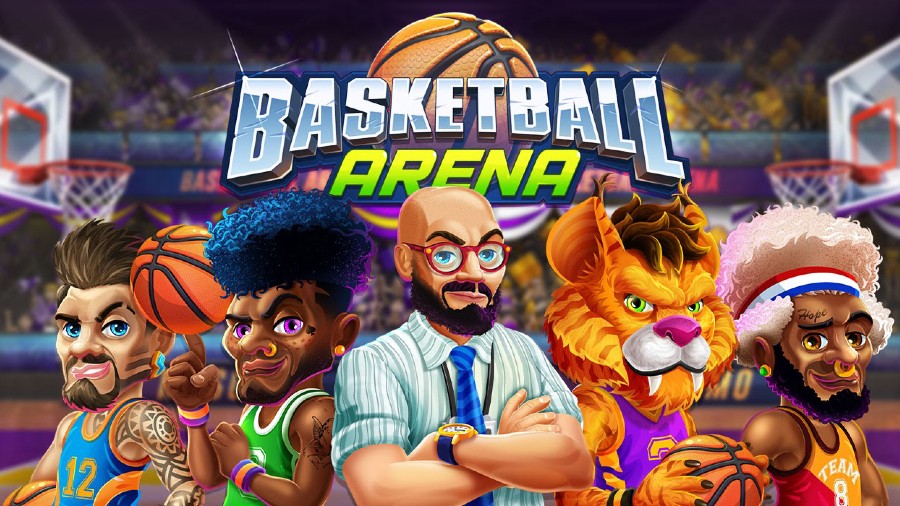 Basketball Arena is a PvP game from the makers of Head Ball 2
Sourced by the correspondent
---
Published 31.05.21, 04:47 AM
|
---
Game: Basketball Arena by Masomo Gaming
Genre: Sports
Platforms: Android and iOS
Basketball Arena is a PvP game from the makers of Head Ball 2 that adopts basketball to mobile phones and makes it one of the current leaders among basketball games on the device.
The best part about the game is that it is very easy to pick up and play. The core mechanic has the perfect number of controls to give you the ability to win over your opponent while making it comfortable to manage on a small mobile screen. There are essentially five actions that you can do — move in two directions, jump, steal/sprint, shoot or use boosters. You can either shoot a two-pointer or a three-pointer or even dunk if you time it right. Basketball Arena boils down the essence of the game in two dimensions beautifully. When you have the ball, you are focussed on not letting it be stolen by shooting or sprinting away from the opponent. When the opponent has the ball, your focus is on anticipating their move and either jumping to collect the ball or stealing it. It is exhilarating to steal the ball away from the opponent and is one of the highlights of the game.
The game consists of four main elements. First is the PvP-styled gameplay explained above. Next is your team, the boosters and the event structure. Each of these works in tandem to make the game fun.
Building your team follows tropes from Clash Royale, where you get player cards after winning matches. These are random and are given through loot boxes. Once you have enough cards, you need coins to upgrade them. You unlock players as you progress in the game. However, apart from some basic stats, there are no major differences between these players in terms of mechanics — only in the changing appearance. The difference in mechanics comes from the boosters or super powers. These super powers unlock in a sequence and can be upgraded. You can freeze your opponent, turn the ball into a bomb, turn invisible or even become a giant. You can upgrade these powers but you need to buy more if you run short. You can take in multiple powers into the game and this number increases with time.
Your team gives you stat improvements to defeat opponents while the boosters add variation in the gameplay. They require some of skill and keep the game from becoming monotonous. The currency needed for all these activities is provided through an ample supply of events and daily rewards along with the periodic, league-based Leaderboard.
VERDICT: Basketball Arena is a fun game to play and uses the three pillars of statistics, skill and luck to provide a fun experience for fans and non-fans of basketball alike. It's a great example of understanding the essence of a sport and delivering it as a package that can be consumed by mobile users. I would give it a nine out of 10 rating.