Apple Watch: favourite among fitness enthusiasts
The wrist-rocket motivates you to get up and get moving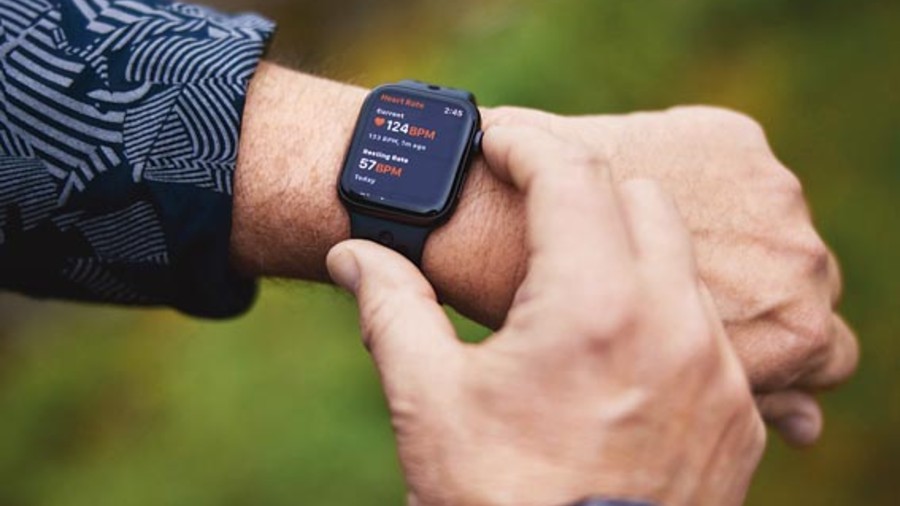 ---
---
Close to six years ago, we got our grubby fingers on the first Apple Watch. Before April 2015, potential consumers were confused about what to use smartwatches for, and, more importantly, why would they want them in the first place. In era pre-AW there were some geeky offerings and at the same time a few from traditional watch companies that embedded simple sensors into old-school wristwatches to make them "appear" smart. What Apple offered consumers is a complete picture of what a smartwatch can be. In a way, it proved to be a make-or-break moment for the fledgling wearable segment. Had the Apple Watch bombed, the message would have been that smartwatches were not worth one's time.
In the years that followed, Apple defined the purpose of the smartwatch, surprising users by the breadth of activities and options it has to offer. For most, it is a fitness gear that's also a loaded fashion statement. For many, it has become a utility device for accessing information that would otherwise had us reaching for the phone. For some, it's about tracking daily activities. For almost all of us, the Apple Watch represents a road that will continue to run parallel to the one ferrying the Swiss watch industry. Both have takers.
At a time when Apple's distributors Redington and Ingram have launched the 'Get Active India' challenge in India for users to encourage them to stay active and fit while allowing them to project one's city as the fittest, we spoke to a few fitness trainers and enthusiasts as to what makes the Apple Watch, well, tick.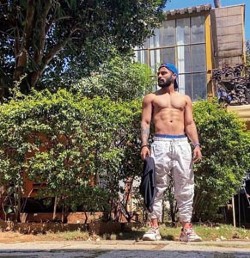 A computer on the wrist
For Kunal Rajput, fitness expert, coach at Nike Training Club and founder of The Movement, the Apple Watch has become a part of his "fitness journey". "My training has actually been getting better as the Apple Watch gives me a range of data points and a good amount of reference points to improve my workout programme. I guess it's important in terms of the approach you need to have towards a proper fitness lifestyle," he says.
Rajput, who many celebrities have as their fitness guide, loves the convenience of having a device which is connected to an entire ecosystem. The Apple Watch works seamlessly with all Apple devices. Such has been its success that the iPhone has been put in its proper place — the pocket.
"It's on the wrist, always providing important fitness-related data. I'm also a coach and I end up doing a lot of group sessions, so the degree of manoeuvrability and access the Apple Watch provides is crazy good. That is how I see it in the professional realm but just having it as a device is helping me grow physically; it's helping my workout programming, which are highly nuanced. Calorie tracking, activity tracking… all those things… it really helps me and has become a very important part of my life," adds Rajput.
The first big challenge for Apple was to make the Watch come across as a wrist computer, small and stylish enough to not get the tag, "a techie's dream come true'. The Apple Watch is a versatile wearable for both men and women, something most smartwatches couldn't achieve before 2015.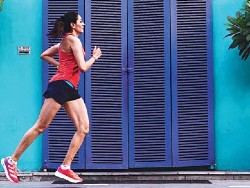 Reeti Sahai, who is a marathoner, fitness trainer and captain of Adidas Runners Delhi, likes the Apple Watch because she can "wear it all the time; it looks great". "It's a one-stop shop. I can use it for my running or my fitness activities — like yoga or strength training… it's something I can wear all the time. I now also wear it to sleep to track my sleep pattern," she says.
Among the Watch functions that warm up to her is the "always on display". "I really appreciate it because it makes my life easier. When you are running at 4.30am in pitch-darkness, you just lift your wrist to get all the data on the screen." Equally important is the accurate GPS tracking on the Apple Watch. "I don't have to wait for the GPS to begin tracking accurately. It's something that's constantly improving. With newer chipsets, apps are loading quickly and I don't have to wait. Every series has brought in a series of improvements."
She also points out the blood oxygen count, which is "a good wellness function to have on the Watch". "If I'm training in high altitudes, it's really helpful."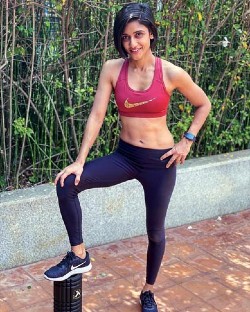 Keeps you on your toes
The versatility factor of Apple Watch has brought in a lot of users. Not just marathon or fitness experts, it's a useful gear for those engaged with sports like football and hockey. Swetha Subbiah is a fitness expert, sports fitness coach and co-founder of Sisters In Sweat as well as founder of Sweat by Swetha.
The fitness expert, who also plays a lot of hockey and football, says, "With regards to playing different sports, from a psychological perspective, when I look at my weekly log of activities, it's nice to see that I've been engaging in so many different sporting activities. Say, I play football this week. I check out the readings… how much I've run… the distance I have covered and so on. Also, my heart rate when I play football. Next week, I will ensure that I do better. You can push yourself to get better. The readings really help."
Also pushing the activity and fitness envelope is what Apple calls an 'exercise ring'. It shows how many minutes of brisk activity you've completed, whether you're just moving at a fast pace or doing a specific workout in the Workout app. All at once or a little at a time, you can earn 'exercise minutes', however it works for you.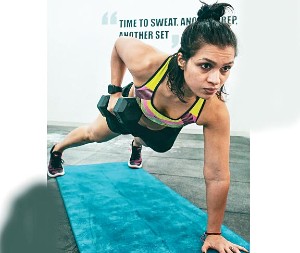 "I've been using Apple Watch since Series 3, so that's like since 2017. In the beginning I was getting used to tracking my move goals and tracking all the rings and seeing my heart rate during workouts. The initial phase was about exploration. Getting a low-down on things as to what is happening to the body when you're running, for example, or when you're training and also the one factor that has remained constant — the music part of it. I'm a big music lover and I love running to music, so for me Apple Watch gives me that perfect push to have music with me and at the same time be able to track distance and monitor the heart rate and pace," says Urmi Kothari, energy coach, and founder of Kinetic Living.
The activity ring is also something Swetha Subbiah recognises with. "It has become a motivating factor everyday… you get to complete with people and friends or invite a friend to compete with you."
Of course, there are several smartwatch brands out there, a few started their journey before the Apple Watch and many after the introduction from the Cupertino-HQed company. But since 2015, everyone has had to improve their game because the Apple Watch straddles the world of fitness as well as lifestyle.
Meanwhile, the Apple Watch Series 6 — the latest from the company — continues to turn in moolah for Apple, thanks to excellent hardware as well as the third-party app ecosystem the device supports.
Look, the Apple Watch won't replace the iPhone… that's not Apple's intention. As far as wearables go, the Apple Watch is in a league of its own. Already the company made a wise decision in 2020 by introducing the Watch SE, which costs less but at the same time, offers a glimpse into the Apple universe. Once mesmerised, you will be hooked, fitness enthusiast or not. It's going to inspire you to dump the bucket of fried chicken, get up and get moving.