Apple Arcade gets the much needed boost
Re-imagined classics to new exclusives it has moved into top gear by adding over 30 new video games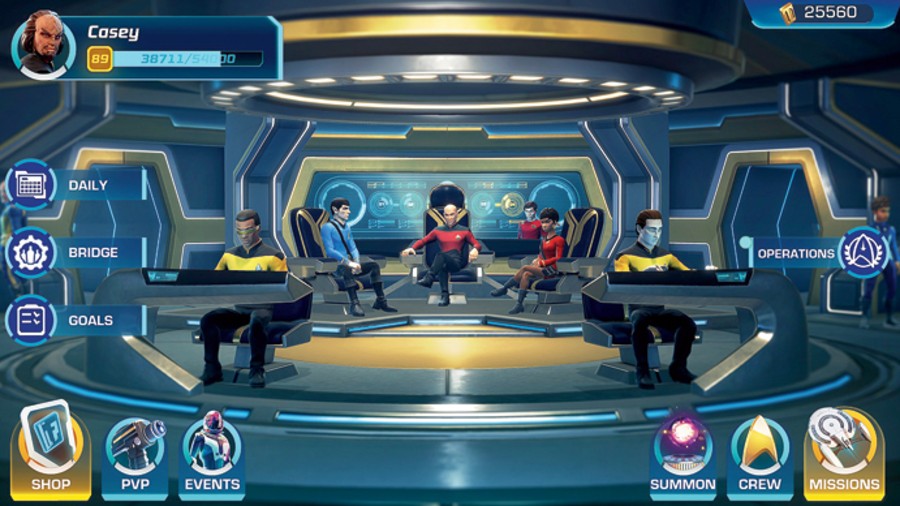 Star Trek: Legends from Tilting Point
Sourced by the correspondent
---
Published 08.04.21, 12:24 AM
|
---
When Apple's gaming subscription service — Apple Arcade — launched in 2019, the buzz was infectious, to say the least. Of course, the decision to launch wasn't taken overnight. The company has always been building the most powerful computing devices for years. It was time to dial up the momentum with a new service, which not only will tickle the whiskers of any Apple user's soul, but also create another stream of steady revenues. Most importantly, the service is about offering quality games and playing experience... zero ads.
Apple Arcade marked a shift that's quite fundamental, from single-price games back at the start of the App Store to the phase when games make money through advertising and in-app purchases to a monthly subscription service that's ad-free, thoughtful and has an engaging list of titles. It was an amazing start but the last few months needed a refresh, a need to hit the reboot button.
This week, Apple has delivered the biggest update to its subscription gaming service. Three things at work here — more than 30 new games (many of which are standout titles), addition of two new sections to the service ('Timeless Classics' and 'App Store Greats') and third — which is an outcome — is the opening of a gate to gaming history by giving developers an opportunity to bring back some gaming gems.
To offer context to those unfamiliar with Arcade: It's a monthly subscription service — like Netflix — that's available on iPhones and iPads. For as little as Rs 99 a month — you read that right — users have access to more than 180 games, free of ads and free of advertisers trying to snoop-snoop. After all, privacy is at the heart of Apple devices.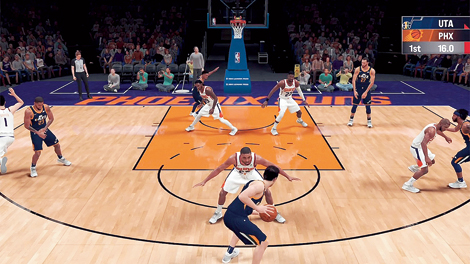 The focus is on gaming, not ads
With the service, game developers can focus on their titles while players can enjoy them free of distractions. Video game developer Zach Gage spoke about this towards the tail-end of a video-call conversation around his game title Really Bad Chess, which is now a part of Apple Arcade's Timeless Classics section. "I didn't talk about the part of gaming (in general) where you have to watch an ad or the part where you worry about whether it's necessary to shell out a few bucks to unlock all features of a game. Or the part where you write me an email asking specific questions about those features, so that you can be sure you've made the right decision. I didn't talk about those parts because those parts aren't supposed to be part of the experience of playing my games. These are business necessities that are snuck in. These necessities impact the experience for players and I'm so happy that the service (Apple Arcade) has done away with these. As an artist, this means I can go back to focusing more on just creating great games and players can go back to just experiencing them without distractions."
Really Bad Chess is among the most exciting games you can play on Arcade. Either you will love it or criticise it and then play it again… and again! The game is just like chess but with totally random pieces. Eight knights, four bishops and three pawns? Oh sure, that's possible in the game!
Gage grew up with consoles and the Internet, ignoring pen-and-paper puzzles most of the time. But then he realised that these games could be ancient but had reached their pinnacle long before computers. "Not only is it fun to introduce the joy of those games to younger audiences and to learn how to enjoy them myself, a whole swath of older players, who are just starting to dip their toes into video games through mobile devices, can also enjoy them," he said.
What Apple has done for the industry is something interesting — encourage users to pay a small amount for quality games. It's a good alternative model for the industry. The company's large install base combined with in-house powerful chips make the service a win-win for developers.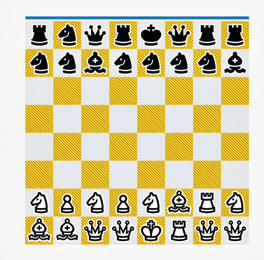 Enduring appeal
Another big game you can now enjoy is Star Trek Legends from Tilting Point. The Star Trek franchise has been going through a resurgence in the last few years, like we have had the TV series, Star Trek: Discovery. The game engages users in a storyline around the control of the mysterious Nexus and the fate of the universe as players step into the role of their favourite Star Trek heroes and villains in the hit franchise's official team-based RPG.
The game can be enjoyed by everyone even if they are not very familiar with the iconic franchise. "The story definitely has a lot of references and Easter eggs that that will be recognisable to fans of Star Trek but we wanted this to also appeal to non-fans as well; maybe introduce them to Star Trek through this game," Amir Lotan, creative director/head of production, FTX Studio at Tilting Point, said over a video call. Amir joined FTX Games as a founding member over 15 years ago and has led development for some of the top global IPs, including Narcos, The Hunger Games, Rocky, The Walking Dead, Criminal Minds and, of course, Star Trek.
Equally appealing to global audiences is NBA 2K21 Arcade Edition, which puts players on the court with today's top NBA stars like Damian Lillard, Kevin Durant, Steph Curry, Zion Williamson and Anthony Davis.
To enjoy the game, it helps if it's played on a phone or tablet with an impeccable display and good touch sampling rate, besides the ability to handle high frame rates. iPhone and iPad offer just that. "This game plays well on both the iPhone and the iPad. They support high resolution as well as high fps," said Tyler Nation, VP and head of mobile, 2K Games, which is behind the game. There are several modes to play — arena quick match, online multiplayer, blacktop quick match and 'my career'. So you can play on your own or against friends via iCloud – on your iPhone, iPad, Mac, or Apple TV.
Also making an entry is the hugely-popular Monument Valley, which has won several awards over many years. Players will encounter mysterious monuments, uncover hidden paths, unfold optical illusions, and outsmart the enigmatic Crow People. Monument Valley on Apple Arcade includes both of the game's expansions — Forgotten Shores and Ida's Dream.
"Monument Valley is still incredibly popular. Last year, we saw a 20 per cent increase in sales and, surprisingly, it's still gathering awards nominations," said Maria Sayans, CEO, ustwo games.
Earlier, she spent 14 years at EA building the online functions and marketing leadership roles for franchises like Mass Effect, Dragon Age, Dead Space, Star Wars, Mirror's Edge and Battlefield. At ustwo games she has been helping the company evolve beyond their Monument Valley heritage. In 2019, they launched Assemble with Care on Apple Arcade and Steam to fantastic reception. Their most recent release, Alba: a Wildlife Adventure, came out on Apple Arcade and PC in December.
"When I think of the secret to Monument Valley it will be its enduring appeal. It's for everyone, from kids to adults to established gamers. Each player appreciates it in a different way. Very often we get letters from parents who love playing the game with their children. And that's one of our proudest moments. For us, bringing together generations is important," she added.
Apple Arcade 2.0, if we can call it that, is also bolstered by some more great titles, like Simon's Cat — Story Time and Gameloft's The Oregon Trail, which are fantastic. What's now necessary is to keep up the momentum and keep adding, say, 10-12 games a month. Once you log on to Apple Arcade, rest assured you will be hooked for months. It has a chill vibe.