All that you should know about iNaturalists
The app is a digital documentation platform that highlights the power of collaboration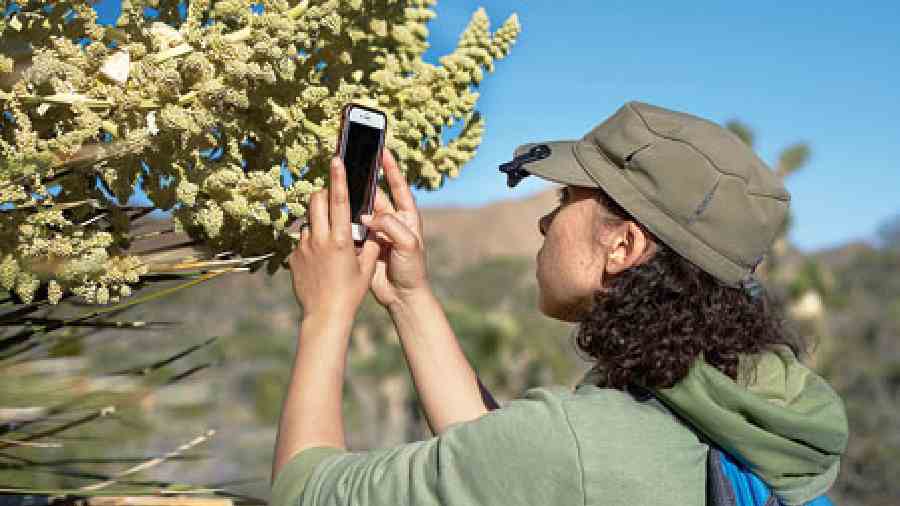 iNaturalist is one of the most popular spaces on the Internet that celebrates science.
---
Published 20.12.22, 03:58 AM
|
---
Let's go outside and find a bug, take a picture and upload it on iNaturalist, the app, or on its website. In what ways do Christmas beetles look different from duck-billed beetles or campfire beetles from emerald tip beetles? This is the place to visit.
iNaturalist is one of the most popular spaces on the Internet that celebrates science. To many people, it's important to classify living things photographed in the backyard or out in the open. iNaturalist has over 120 million observations uploaded by citizens from around the world.
Take the example of Christmas beetles, which were once visible in large numbers in the Australian summer months and many citizens from Down Under have memories of this insect. The number has reduced. In collaboration with Invertebrates Australia, researchers at the School of Life and Environmental Sciences at the University of Sydney are asking people to take pictures of the Christmas beetle and upload the images to the iNaturalist app or website to monitor regions where the presence of the bugs has reduced drastically (the project is called Christmas Beetle Count).
iNaturalist is not a new project. Ken-ichi Ueda co-created the platform in 2008 and continues to run it with his co-director, Scott Loarie. Ken-ichi developed iNaturalist while pursuing a masters degree at the UC Berkeley School of Information while Scott has BS and MS degrees in biology from Stanford and a PhD in environmental science from Duke. In 2014 iNaturalist became an initiative of the California Academy of Sciences and a joint initiative with National Geographic Society in 2017. The platform is supported by several different organisations through the iNaturalist Network.
At a time when a platform like Twitter is becoming divisive, iNaturalist shows the power of collaboration. Users here have one goal — collaborate to ensure species are identified and documented. As phone cameras improve, so does the quality of documentation.
If you think iNaturalist has a niche user base, there are other digital solutions to other interests, like Banjo Hangout for banjo enthusiasts and Mastodon servers for every micro-identity.