All about Storytel
The ebook giant knows that the comfort of enjoying stories anytime anywhere makes audiobooks resonate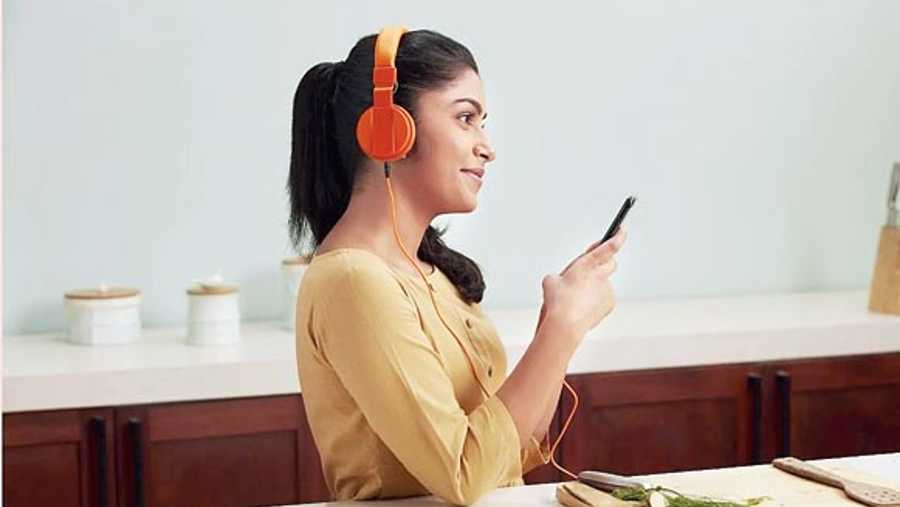 Storytel, a Swedish audiobook streaming subscription service based in Stockholm, now has a substantial presence globally.
Picture: Storytel
---
Published 12.11.21, 02:45 AM
|
---
When the pandemic first arrived, booksellers suffered badly with zero sales for months. As things are limping back towards normalcy, we can't overlook that the game has changed. One vertical that has done tremendously well is audiobook. Take the example of Sweden-headquartered audiobook and ebook giant Storytel, which launched in India with a handful of titles in 2017, now has plenty of subscribers. In fact, the company is headed towards having two million subscribers globally. What's the magic ingredient? Here's what Yogesh Dashrath, country manager, Storytel India, has told us. Storytel, which has been around for a long time, is inching towards two million subscribers. What makes Storytel a strong contender in a market that continues to get crowded?
Our vision is to make the world a more empathetic and creative place with great stories to be shared and enjoyed by anyone, anywhere and anytime. As we are getting closer to the two million mark globally, we are excited to be able to offer a wide range of stories.
Has the popularity of audiobooks grown during the pandemic when publishing business took a big hit?
Entertainment is always a booming market, Storytel also is a personalised medium of entertainment. If you see, in the last four-five years smartphones have become omnipresent along with the Internet, being easily accessible to everybody. With the onset of OTT platforms in the past, we are seeing how mobile entertainment has started to replace your TVs.
When we launched in India, audio was an unexplored market and customers associated audio to only music. Podcast came to India two-three years back and has just caught on. We have always been used to having audio-visual entertainment. With podcasts coming in, the audience started to warm up towards the idea of audio content.
There is a slow shift towards listening which has been triggered by podcasts. The more the listening happens, any industry which has to do with audio will benefit and likewise the audiobook market benefitted.
It has been a little over four years in India for us and we can see a steady rise which is a good thing given the market for audiobooks is still very amateur with not many people know about it. The major challenge is that a lot of them perceive it to be text-to-audio kind of reading, but that's not true, you have emotions and situations that come alive with skilled narrators who fuse life in it.
Having said that, we are seeing a gradual spike in listenership, with audiobooks being recognised slowly. We are seeing keen interest towards experiencing audiobooks. There has been a significant increase in interest in audiobooks as a whole. Given the current situation, there is more time in hand and it has encouraged users to catch up on their lost reading.
Metro cities (Mumbai, Pune, Calcutta, Chennai among others) lead in how many users are interested in Storytel. We are happy to say that we have users from all age groups. Given it's a digital subscription service, it is still the more tech-savvy 20-40 age group which subscribes most easily.
We always see self-help, personal development to be the most preferred categories in audiobooks. These books are long and also cumbersome to read; with an audio format — it's easier to consume. What rules consumption pattern?
We would say that English consumption is driven by personal development. While in regional languages, classics are most popular. Though we see increasing consumption of crime and romance across all languages, I would like to mention that consumption is also very language driven. When it comes to Hindi or Marathi, we see a lot of classics and thrillers being consumed, amongst the other 11 regional languages.
How has the audiobooks market evolved in India?
Given the fast-paced times we live in, there are people who find it difficult to spare time for reading. They are discovering listening that allows them to incorporate stories in their multitasking life. As Indians, we have all been brought up amidst stories our grandparents read to us — listening, therefore comes naturally to us. When you are listening to stories, one isn't essentially putting things on standstill to do so, you are relatively free to go ahead with your everyday tasks. The comfort of enjoying stories anytime anywhere is what makes audiobooks resonate. As people stayed home, listening to audiobooks became a good way to relax and reduce anxiety. In these difficult times, it is great to know that our customers find us useful and find solace and comfort, considering Storytel as their constant companion.
What are the most popular languages?
Undoubtedly, Marathi, Tamil and Malayalam as markets have been more enthusiastically receptive towards audiobooks.