All about Spotify's Podcasters' Day
Unleashing the potential of audio medium, the streaming company is hosting its flagship event today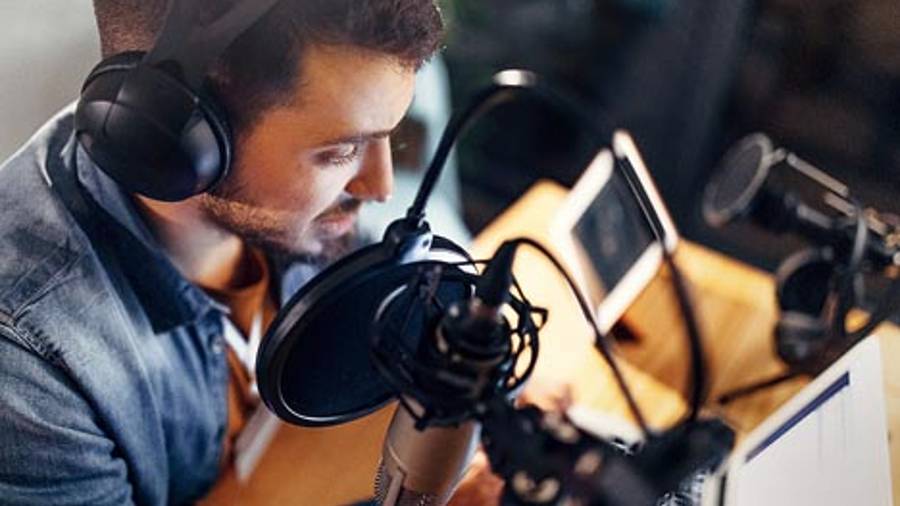 Podcast is booming and is becoming the livelihood of many across India
File Picture
---
Published 25.11.21, 10:08 PM
|
---
There were two milestones for Spotify in 2019. First, when Spotify acquired Anchor, a user-friendly app that leads the industry in podcast production and distribution. It came at a time when most media companies in general were focusing on video while Spotify CEO, Daniel Ek, understood the growing concerns about excessive "screen time". Second, the Stockholm HQ-ed company entered India.
Today is Spotify's flagship event — Podcasters' Day and in a short period of time, the company has showered love and support on podcasters across the country, encouraging them to find listeners in various Indian languages.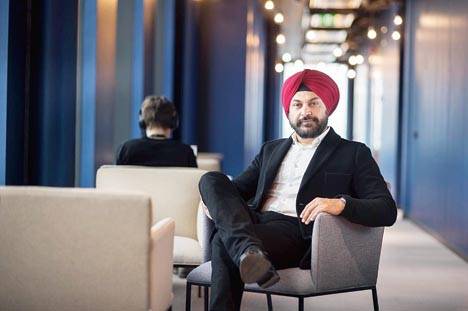 "The number of Indian users who have been using Anchor has doubled year on year. And it's a pretty significant jump. We have been working with a dedicated team in India as well as globally to show podcasters how to use the medium effectively. Our focus has been to not just look at one or two languages; more and more languages are finding a bigger space and Anchor is helping the cause a lot," says Amarjit Batra, managing director of Spotify India.
Anchor's job is a complicated one but gets executed flawlessly — ensure anybody interested in podcasts to set up his or her show without much tech knowhow. And the results are here for everyone to see.
There is, of course, podcasts such as Virus 2062 with Ali Fazal and Richa Chadha, ACP Gautam (with Ronit Roy) and Gangistan with Pratik Gandhi, the other part of the magic lies with storytellers around us, like Shreya Dasgupta with a podcast called Imagined Tomorrow, a long-form podcast that imagines futures for India through the lens of science and technology, or Nikesh Murali with Indian Noir or Nidhi Basu's Kissa Kahani.
 "We are seeing podcasts created in 13 Indian languages on Anchor and this is natural to happen in an audio medium. It's easy to create a podcast and easy for listeners to absorb it. One of things we noticed was that creators needed help in way of going about the process of recording and editing. We set up a mentorship programme, the first of which started with India Film Project. It handheld creators to make the first 20 episodes and it was a very involved programme, which is for free. When we had a call for entry, there were 800 applications for 200 slots. We are in the process of getting them trained. We had similar exercises with two other bodies. We want to do more of these programmes across the country," says Dhruvank Vaidya, head of podcasts at Spotify India.
Globally, the company has a programme called Sound UP (it started as a one-time event in 2018 but has transformed into a long-term initiative), which highlights lesser-known voices. "In India we decided to focus on women creators. It's a very intensive programme. We chose 10 new creators who haven't done podcast before and we took them through a rigorous process. We got 1,800 entries out of which we chose 10, who are going through the mentoring process," says Vaidya.
Besides this, financial incentives are, at times, given to podcasters who are doing well and there is a creator acceleration programme though which Spotify has signed up a bunch of creators.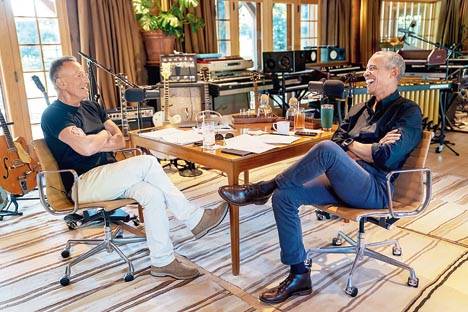 Demand for educational content
Though India is a relatively young market for Spotify, it has presented several pointers for the global company. "It's still early days for podcasts in India. A few years ago, people were not talking about podcasts in a big way. India is turning out to be a great market, a fast-growing market. Second, we have done many global podcasts covering many areas — entertainment, fiction, crime and so on. We tried one podcast that was around gaming — Mythpat — and we were pleasantly surprised with the traction the podcast received. It shows that there is interest in niche areas. We also realised knowledge-related podcasts have an opportunity because there is an appetite for learning in this country. India is still a fairly fast-growing market in terms of opportunities and education is a priority for most people. There is a huge demand for educational content and podcasting can present interesting answers," says Batra.
Take the case of podcaster Aleena Rais who has a substantial subscriber base on YouTube but she has also realised the importance of podcasts when it comes to storytelling and using audio as a medium. "Podcasting is something I have been looking at for around two years. I always thought that one fine day I would start on this journey. I have been always interested in speaking with people. I am looking at a great future with Spotify. I want people to hear my voice when they are driving and connect with them through Spotify," says Rais.
Or, take the example of RJ Ananthi, who also has a substantial base on YouTube but once the first lockdown took place, she was at home, unable to do her usual videos. "I started my career as RJ and I love to speak and listen. Podcasts were my companion during lockdown. Then I thought of doing my podcast. The initial aim was not to speak about books. Meanwhile, my dad was diagnosed with cancer. So there was nothing positive. I looked for things that made me happy. I started talking about those things," she says.
In case you too want to be a podcaster, it's not that difficult. All you need is an app like Anchor, a platform like Spotify and a smartphone to get started. And what better day to start than today, which is Spotify Podcasters' Day.