Privacy features iOS 15 and iOS 15.5 users need to know
Ahead of Apple Worldwide Developers Conference here are a few features that you need to be aware of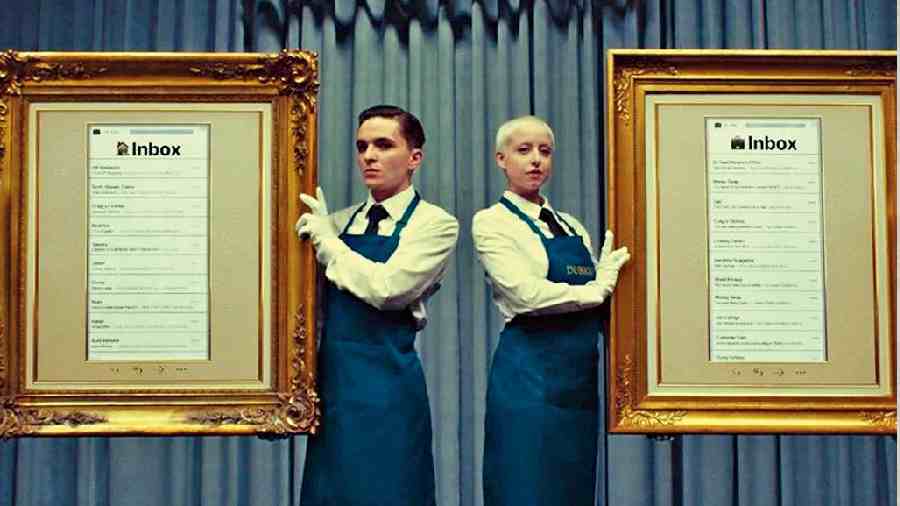 A moment from 'Privacy on iPhone — Data Auction' advertisement
---
Published 31.05.22, 02:22 AM
|
---
Apple is living up to its promise made in advertisements — 'Privacy. That's iPhone.' In a new ad, we find a young Ellie scanning a vinyl edition of Deepak Verbera's album Botany when she notices a door with her picture on it. Beyond the doors, an auction is on, where her emails, purchase history, location data, contacts and browsing history are for sale. She realises what's happening and puts her iPhone's App Tracking Transparency and Mail Privacy Protection to work, making bidders vanish.
With WWDC just a few days away, rest assured many more privacy features are on the way with iOS 16. Till then take a look at the several privacy features which are on your phone to make your data safe. Since the introduction of iOS 15 in September, a handful of updates have been rolled out, the latest being iOS 15.5. Meanwhile, here are a few privacy-centric features that you need to be aware of.
App Privacy report
App Tracking Transparency feature has made life a lot easier, especially while scrolling social media feeds. With App Privacy (you can turn it on from Settings menu), you can see when individual apps request access to the camera or microphone and also see with whom you data could have been shared in the past week. It records data and sensor access, app and website network activity and the most frequently contact domains.
Mail Privacy Protection
The feature — on the default Mail app on your phone — limits the amount of data senders collect when you open promotional mails and newsletters. Yes, you just have to open a mail for data to get collected.  With the feature, you have the option to mask your IP address, so that you can't be linked to other online activities. It's a great way to tackle email marketers. Go to Settings > Mail > Privacy Protection. Next, turn on Protect Mail Activity.
iCloud Private Relay
It's something worth looking at if you are a paid subscriber to iCloud+. Safari's Private Relay tool hides your web browsing behaviour from advertisers and Internet service providers. When Private Relay is turned on, your requests are sent through two separate, secure Internet relays. Your IP address is visible to your network provider and to the first relay, which is operated by Apple. Your DNS records are encrypted, so neither party can see the address of the website you're trying to visit. The second relay, which is operated by a third-party content provider, generates a temporary IP address, decrypts the name of the website you requested and connects you to the site.