Battle Royale games such as PUBG have become extremely popular. Usually, these games are resource-heavy, putting a strain on your phone. Also, each match takes around 20 minutes to complete — time you may not be able to spare. Axes.io, on the other hand, will not hog much of your phone and can be played in short two-minute sessions. Reason enough for PUBG players to enjoy the game.
It is a top-down shooter where you can control the direction of movement and shooting. The challenging aspect is you have to shoot in the direction you are running. This adds a bit of excitement to the gameplay as most often you have to run towards your enemy. The other thing is this shooting game doesn't feature any guns but axes that you throw. While the game is fairly easy to pick up, it is difficult to master and that keeps it exciting.
The coolest part is that, as you roam around the battlefield, you collect gems that increase your XP. Every time this XP reaches a limit, you get additional powers to choose from. This is very much like Arch Hero. One can increase health, speed or even the reload time of throwing axes. These options are completely random. Therefore, every time you play a game, it feels different.
There are two main modes in the game, deathmatch and battle royale. Of the two, the deathmatch mode is more rewarding as well as more punishing. You can keep on playing till you are defeated. This gives you the opportunity to level up and earn more rewards. In the battle royale mode, a limited number of players are thrown into an arena that keeps shrinking, increasing the excitement as time passes. The innovative thing with Axes.io is that you can play offline as well. If you don't want to wait for the matchmaking or if your Internet connection is problematic, you can play at your own pace.
The coins that you earn as you play the game can be spent to acquire more weapons and costumes. You can also earn them by completing daily quests or watching advertisements. There are over 40 different types of weapon, each with its own unique look and abilities. Some weapons can poison enemies while others can travel much faster. Some can give you a coin bonus while others can allow you to throw more weapons at a time. The costumes are silly and funny and give you an identity of your own.
VERDICT: Axes.io is a fun game. However there are a lot of advertisements that you have to see in one sitting and that spoils the pace somewhat. Nonetheless, if you are looking for a lighter and shorter version of PUBG, Axes.io is the game for you, even though it features no guns. I would give it a nine out of 10.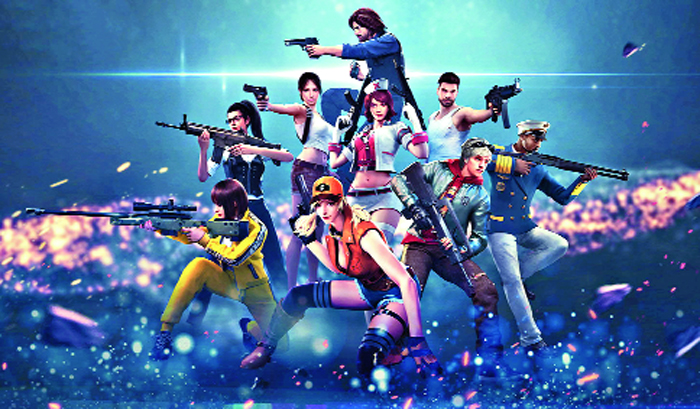 Free Fire Sourced by The Telegraph
Similar games we like
Axe Champ! Show off your axe-throwing skills. To start, choose your axe and your level. Then start throwing your axes at the target and hit bullseye. There are also wrong targets that you should not hit. You have limited axes for each level. So, missing a shot may leave you short of an axe to complete the level.
Price: Free, with in-app purchases
Free Fire: You will be dropped from an airplane on an island with 49 other people. You then have to find ammunition, weapons and healing kits. Once you do that, you have to focus simply on shooting and wiping out anyone you come across. To win the match, you have to be the last man or woman standing on that island.
Price: Free, with in-app purchases