A photo finish moment for Olympus as it quits camera business while smartphone snaps continue to rule
The company's main product line — medical-imaging devices — continue to remain strong.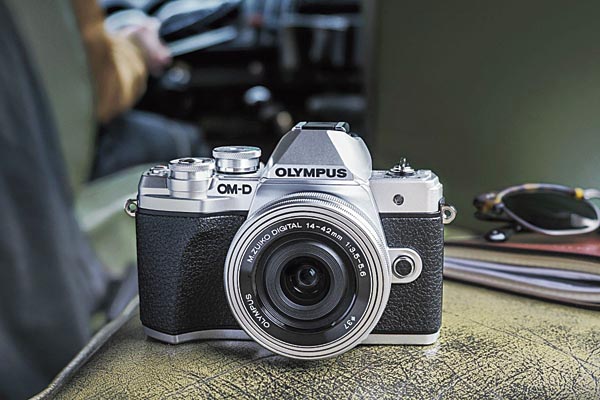 ---
---
Olympus is quitting the camera business after 84 years and much of it has to do with the way smartphone cameras have developed over the last decade. Though the Tokyo company is planning to sell its camera unit to private equity firm Japan Industrial Partners Inc., the company's main product line — medical-imaging devices — continue to remain strong.
An iconic brand
The Japanese company made its first camera, Semi-Olympus I, in 1936, which had an accordion-like fold-out camera bellows. It was out of reach for most Japanese. It was priced at JPY 103 (Japanese yen) when a typical starting wage was JPY 75 JPY a month. The company continued to develop its camera business, becoming one of the top companies by market share.
When film cameras were popular, Olympus gave the world several iconic models, like the compact, half-frame PEN series and the OM SLR line. When the digital era arrived, it delivered a line of waterproof models under its Tough banner, which became quite popular.
What made Olympus cameras amazing was that they are small, light, beautifully designed and, of course, had great lenses. It was successful enough to hire the likes of supermodel Cheryl Tiegs to promote its products on television. The early part of the digital era was also kind to the brand. After it shifted to digital cameras in the 1990s, the brand was number two in market share behind Sony Corp early this century.
The death knell
Apple's iPhone debut in 2007 changed everything, even though camera companies and many photographers continued to be in denial. Over the years smartphones have improved their lenses, software and image quality since, and for many the smartphone camera has replaced stand-alone cameras. According to some reports, digital camera sales have fallen 87 per cent since 2010.
If plans hold up, the agreement between Olympus and Japan Industrial Partners will be signed this year. In the memorandum for the decision to sell, according to a report in The Verge, mentions: "Olympus has implemented measures to cope with the extremely severe digital camera market, due to, amongst others, rapid market shrink caused by the evolution of smartphones…. Olympus's Imaging business recorded operating losses for three consecutive fiscal years up to the term ended in March 2020."
Changing hands
The camera business of Olympus has been picked up by Japan Industrial Partners, the company that bought the VAIO computer business from Sony in 2014. VAIO was introduced in 1996 and Sony had done a good job over the years but was unable to keep pace with the likes of Apple. Since then there have been new VAIO laptops from JIP — like the SX12 and SX14 — but it has not been the same.
Olympus' move comes weeks after another important development. More than 140 years after Thomas Edison and his assistants conducted their first "successful experiments with a carbon-filament lamp in a vacuum", the company he helped to found — General Electric — has sold its lighting business to Savant Systems Inc., a home automation company based in Massachusetts.