Before the pandemic was upon us, most — if not all — expected our jobs to give meaning to our lives. In the last three months, the focus has shifted from careers to callings. With time being in abundance, we have asked ourselves: "What are our passions in life?" Just think of the possibilities if we are able to pursue our passions. Finding a fulfilling activity is key to happiness. This, of course, brings to mind several questions. Where can we find guidance? How do I follow a dream? More importantly, do I have a dream?

Enter MeVero where life 2.0 can be lived. It's about the life we should be living, not the life we are made to live. Yes, this is a new digital platform. No, it's not like Facebook where the idea is to share more and more about one's self. The Calcutta-headquartered platform has gone live on Google Play Store as well as Apple's App Store to address the one big need that has surfaced with the rise of alternative lives — alternative careers.
"We are living in uncertain times. The entire student community, their future is under question. What is under question is the fact that when we graduate from college, we graduate with the understanding that we would get a job in a company and it will pay us a certain amount of money to maintain a certain standard of living. It will help us to retire at some point in time. This is being questioned right now," says Aritra Sarkar, the founder of MeVero.

The thought is being discussed globally. Three or four decades ago, going to college was indeed a reliable pathway for upward mobility. Now many have started to consider it another symbol of the past. Covid is simply accelerating the questioning of the process.

A passion incubator

Signing up on MeVero is a simple process. Authenticate your mail ID and then you are asked a few questions by an AI-driven chatbot to discover what your true passion is. There are many who are not aware of what their passion is or have sidetracked the same over the years. Once the chatbot has done its job, you can get in touch with users who share your passion.

Technology is usually a "two-sided marketplace". You need X and there is a way to get to that X. "Here it is different. Here the idea is… to be able to be happy, you need to be doing what you love and flourish in it. It is a process; it is about an inner feeling of satisfaction," says Sarkar.

Translating this into technology took his team of 30-35 members almost all of 2018 and then last year the idea fructified — creating the equivalent of an incubator.

"An incubator is basically a hub of prospective entrepreneurs. As part of an incubator, one gets access to a lot of things, like access to other companies and start-ups one can learn from. You get access to various mentors and experts who give coaching, consulting services. You also have access to investors. In an incubator, a start-up gets accelerated. Our concept was to create a digital passion incubator. It means a place — like a hub — where you can go and find other people. You can discover what you really love. You find instructors, mentors and teachers. You find relevant content. You also get a forum where you can sell your creations as well. So, it's a place where you are groomed right up to the point you become a professional and flourish. In one environment, you are accelerated, in the true sense of the word."

For example, if a new user wants to take his or her passion for cooking to the next level, there is guidance to do just that. One part of the incubator is to discover your passion and the other part is to enable it. The discovery part is tackled by the AI chatbot while the enablement is the more beautiful process and doesn't happen in isolation. For a passion to flourish there needs to be encouragement.

How does one follow one's passion? There are five stages of priorities one has to go through, points out Sarkar. The first stage is learning. Then comes coaching. When you are learning you are taking in information. When you are being coached, you go through the process of assimilation from someone. The third priority is working. It is about doing something around a passion. The fourth priority is earning. You have done your collaboration, you have done your work and now it is time to monetise it. The fifth is scaling. You need to grow further and this is when you need investors. The platform deals with all the five priorities without the user having to visit another app or website.

An artiste, for example, needs social connections as well as tools. "You will get software tools, within MeVero, which you can use to create and collaborate with people. You will also get cloud space to store the work. Shortly, you will also get a marketplace to sell your work," says the founder.

Personalised knowledge centre

Unlike Facebook or Instagram, where your posts are not viewed by all your contacts, here everything you post is read by your followers. If, say, cooking is on your passion project, you can connect with people with the same passion.

Helping you are two types of mentors — mental coaches and domain experts. At the moment there are some 50-odd passion influencers on the platform. "These are not famous people, because how accessible would a famous person be to a novice? Real learning comes from humble people. Take the example of Sachin Tendulkar. He learnt from Ramakant Achrekar, who was not the greatest batsman in the world but he was a fantastic coach. You need accessible people, people who are passionate about what they do."
There are three layers on MeVero — social, knowledge and services. You can connect and communicate with people of similar passions around the world. You can access content around your passion and life lessons on overcoming barriers. You can also avail of specialised services such as life coaching. In October, the knowledge centre will go live. It will provide "the world's first curated and personalised subscription service around your field of passion". "If you are interested in cuisine, that's a huge area. There are millions of videos and articles out there. Which ones are right for you? Which ones should you browse? We have a machine-learning system that goes through articles around the web, curates the content on the basis of relevance and quality and then personalises it for you. You will get videos, podcasts, and articles. Not just web links," says Sarkar.

The third layer is services. Services that have gone live include applications for collaboration, creation and so on. There is also a directory of life coaches who are available for consultation. The team is taking open-sourced software tools and enhancing them. Eventually there will be a marketplace for passion experts where they can sell webinars and sessions and one-on-one consulting.

15 minutes of sunshine

Aritra Sarkar's journey with MeVero started in 2018, soon after his graphic novel, Goliath of Shenzhen, was released. He found his co-founders for his new platform along the way. While Kaushik Banerjee has vast experience setting up business divisions, Dipankar Ganguly is a technical mind who has worked with a lot of start-ups and was once CTO of an international cyber-security firm.

Most of the company's team works out of its Calcutta headquarters while some senior technical members sit out of Bangalore. MeVero is moving towards a remote model when it comes to production, which means the company will hire people from across the world. "But our head office is in Calcutta. The environment is conducive to what we are doing — a passion revolution. The world has gone through a consumer revolution. But has this made us happy? Maybe to a certain degree. When you start a passion revolution, you begin to consume with a lot of meaning and thought. You are also essentially connected in a deeper sense to people around you and to the world."

MeVero can be a big opportunity for Calcutta to be on the digital world map. "We want to get you 15 minutes of sunshine in your life… your day… by making you do things you like. It can be just chatting with someone about the things you like. In the instant gratification era, 15 minutes is infinity. It doesn't mean you have to make a painting. It can be just exchanging ideas. There is a lot of negativity in the world. This platform is about bringing positive energy into our lives. We are stuck at home. The time we spend at home can make us feel richer; feel fulfilled."

Passion is indeed a unifier and MeVero is certainly promising a good way forward.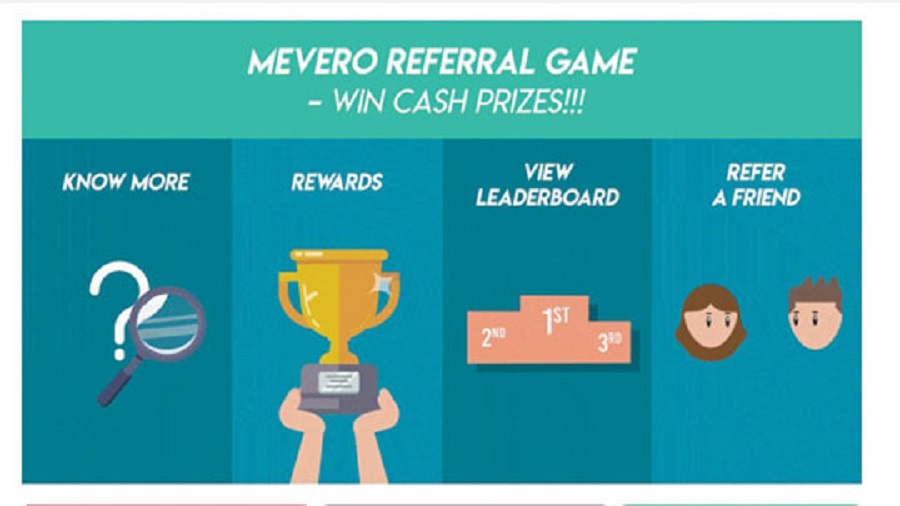 To be on MeVero, simply download the app from Google Play Store or Apple's App Store Sourced by the Telegraph
In pursuit of life 2.0

To be on MeVero, simply download the app from Google Play Store or Apple's App Store.
If you are wondering what MeVero literally means, it's discovering one's true self.
There is a unique game to be played when you log on to MeVero. It's called the 'Referral Game', a contest ending on
September 30. Simply refer your friends to MeVero and stand to win cash prizes. You start getting points for posting articles, videos and increasing your social circle, which may win you a top prize of $1,500 (Rs 1.12 lakh)
MeVero users are spread over 220 countries, but the platform's biggest markets, at the moment, are India and the US.