15 sec to stardom
TikTok is changing the way social media works and giving creators a new lease of life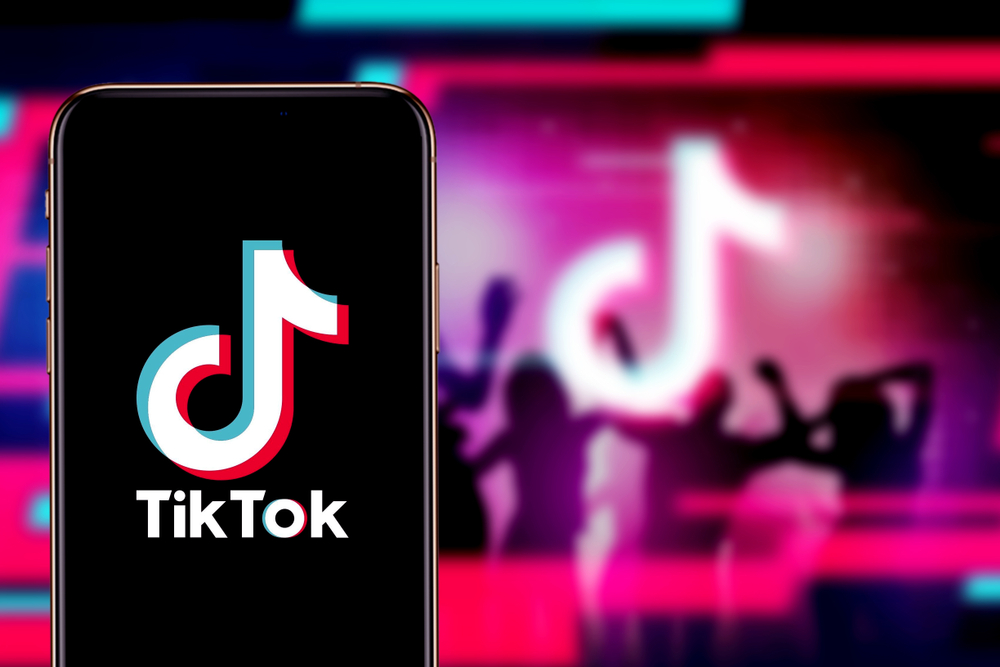 Late last year, Mark Zuckerberg was heard — in a leaked audio session — discussing plans to beat TikTok
Shutterstock
---
Published 18.04.20, 01:47 PM
|
---
In a world of social distancing, one app is outshining its competitors — TikTok. Long, hot afternoons are being spent scrolling through the feed of the popular video-sharing social networking service. Everyone — millennial or Gen Z — knows of this Chinese app owned by ByteDance! Late last year, Mark Zuckerberg was heard — in a leaked audio session — discussing plans to beat TikTok. Not that the app doesn't come with its set of controversies but nobody can doubt its popularity. How has the app changed the lives of some of its leading users? The Telegraph asked five popular creators and here is what they have to say.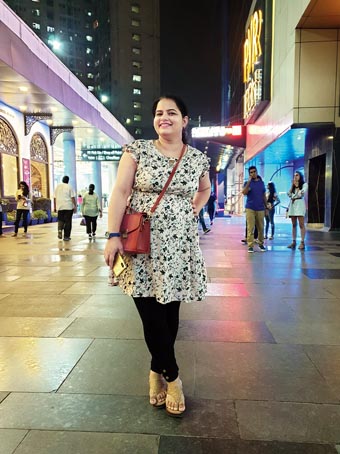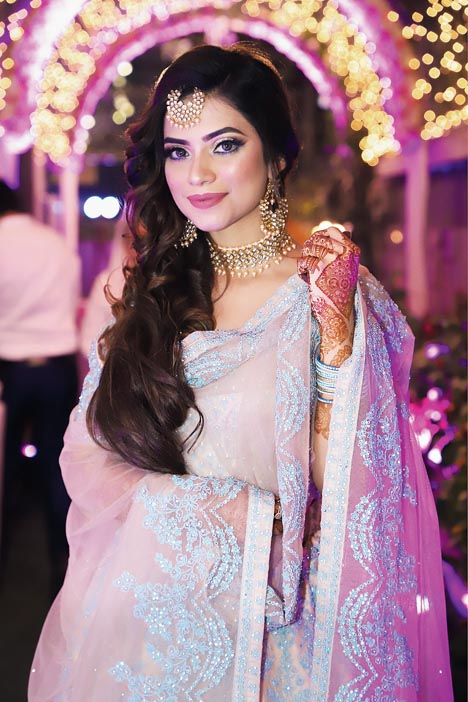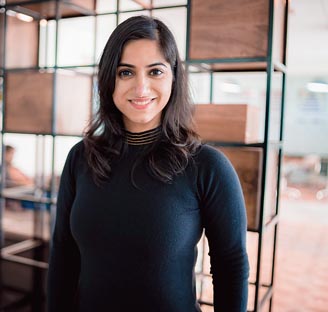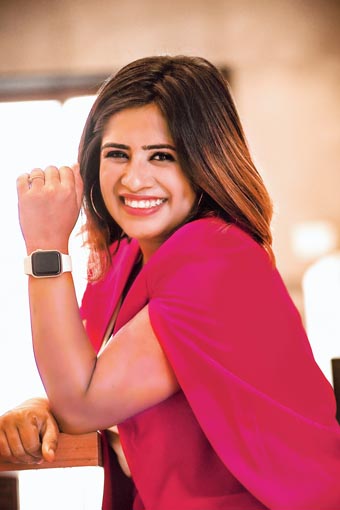 Initial reaction to TikTok

My TikTok profile is packed with variations. You will find dance, comedy, romantic, transition and social message videos. I first came across Musical.ly (now TikTok) in 2017. I saw some super cool videos on Instagram with the Musical.ly watermark, which made me curious to know more about the app. I downloaded it, but didn't use it much then. However, when I bought an iPhone, I started being regular and since then there's no stopping.
A day in the life
My day usually starts around noon. I get ready and have my food and then leave home to go to our studio or any less-crowded place with my group to make videos. It takes time as we also feature in one another's videos. We usually finish by evening, after which we sit down and brainstorm on content for the next day. And after that we all go home to edit the videos which we created during the day.
Maintaining a public image
I am actually the same, in person and in public. But yes, we need to take care of certain things. For example, we can't give out wrong messages, so we have to be very careful at times in whatever we do or say. There's a lot of young people who follow us, so we make sure to give them positive messages and motivate them.
Message to kids who are vulnerable to social media addiction
Yes, there is a younger audience that follows TikTok and managing addiction is a bit of a problem. I suggest parents should be more proactive about screen time. If that's in check then it won't reach the stage of addiction.
Advice for budding artistes
I have always said this — be consistent. Don't lose hope or give up. And make content to make yourself happy and to entertain others. Don't let the number of likes and followers get to your head. Finally, make good, original and quality content.
Life before and after TikTok
Before joining TikTok, I was working as a senior manager with Publicis Media and I always wanted to be fitter and enjoy a healthy lifestyle. Early last year, when I decided to fulfil my desire, I was struggling to find information and guidance to structure my life. However, I couldn't find any inspiration as there was nobody to tell me about the basics of fitness. Social media is full of knowledge but in my experience only a few people talk about lifestyle improvement for a healthy living. This encouraged me to use my knowledge and learnings to create simple and effective short videos on health and fitness so that anyone can easily understand and adopt a healthier lifestyle. This led me to TikTok and since then I have never looked back.
An easy-to-use platform
TikTok, compared to other social media platforms, is quite simple for beginners and more so if you are creating videos yourself. It's user-friendly and the in-app tools make it easy to create, edit and share videos. From an ordinary girl, it has made me into someone who can inspire over 3.3 million people, who are now like family to me. What I like most about TikTok is the duration of the videos. I have to be quick, creative and smart in conveying my message in the most efficient manner in 60 seconds or less. So I need to be to the point and capture people's attention.
Creator-follower relationship
The relationship with my viewers is much more than that of creator-follower. I go through all the comments I get on my videos and try to address their requests in future videos. Some of these followers also send me private messages sharing how inspirational they find me and my content or how I've changed their lives, encouraging me to create and share more content on TikTok.
Remote towns log in
For me, Hindi was my first choice of language to connect with the audiences that may not have access to such information. Nonetheless, I have recently started a new profile in English for those who prefer to view and listen to my videos in English.
The TikTok moment
I always had a knack for social networking and was always interested in promoting the idea of loving relationships amongst one another with such platforms. I came across TikTok at the right moment and realised its potential. I understood how TikTok enables us to be super creative and effective because of its short video format to achieve our goals.
Channel going from zero to hero
I started my journey on TikTok by making 15-second vines. As new ideas emerged, I utilised the opportunity to spread messages on social issues. The love and appreciation followed and I saw my channel going from zero to hero!
Her best friend: mother-in-law
My mother-in-law is an educated simple woman who keeps our family together. In the beginning, her approach was simply to help me and she agreed to act in my videos. A good thought always pays well and now, she herself is a TikTok star. Needless to say, she enjoys doing it. I give 100 per cent credit to TikTok for helping me build a strong relationship with my mother-in-law in the most natural way. Our bond is stronger than ever and we enjoy shooting videos just like best buds!
Financial freedom
Along with the financial freedom, TikTok has given me an avenue to live my passion and explore my creative side. The financial freedom helps me build my channel better and take it to a new level. I am out of the nine-to-five job routine and doing what I love 24/7 with TikTok.
Maintaining a balance
I think in today's digital world, it is important to maintain a balance in anything you do. There should definitely be a time limit for using such social media websites and platforms. I dedicate approximately two hours every day to search forums. Also, TikTok's screen time management feature with password protected time limits of 40, 60, 90 or 120 minutes helps me restrict my usage of the platform.
The idea behind her channel
I love acting and was always passionate about it. I started TikTok to showcase my acting skills and received a lot of love from the viewers. TikTok is an amazing platform and I want to showcase what clean, wholesome family fun looks like.
Exposing her son to social media
My son also enjoys acting and creating videos together is fun. I make sure that for him it's like an extracurricular activity. Being a parent, you need to take only the positives into consideration from exposing kids to social media. I believe social media is a very powerful medium for everyone, including kids. Performing on social media is as good as performing on a stage. In our case, my son does not use the phone, he only uses it with me to simply enjoy acting. I make sure that the content is healthy for him and he learns from the experience.
Influence of social media
Anything unlimited can have a negative impact. There is no harm in making kids aware, but the use of social media should be under proper guidance of parents. Giving phones to your kids for using social media platforms without any restrictions or proper guidance is risky. Therefore, TikTok has a restricted mode feature that limits the content that may not be appropriate for younger users. We can activate the feature with a password and it's valid for 30 days, which can be reset.
Time dedicated to TikTok
We enjoy TikTok in our free time and use it for a limited period each day. Everyone can run a TikTok channel but a creator should follow TikTok community guidelines and behave responsibly.
Logging into TikTok
My 87-year-old grandmother loves to act and we enjoy our time together. Since we had some time on our hands, we created a series of short 20-second comedy videos together and I thought TikTok would be the perfect platform for these short-form videos.
In addition to comedy videos, I also posted videos on topics like saas-bahu relationships, self-confidence and domestic violence. These videos individually amassed hundreds of thousands of views and I began to receive feedback through the comments section that my simple, less-than-one-minute videos were changing their thinking and their lives.
Since many of my followers really liked the usage of English in the motivational videos and started asking about tips and the correct pronunciation, in April 2019 I started a second account for teaching English. The response from my motivational videos led to the creation of @Englishwithgeet and within a week, I had over 100K followers on my English teaching account.
Now, I actively run three accounts, one for Hindi motivation (@TheOfficialGeet), one in which I teach American English (@EnglishWithGeet) and a recent one I started for English motivation (@OfficialGuruG).
Grandma's reaction
My grandmother is one of my greatest supporters and I regularly share my videos with her and she loves watching them. Anytime I ask her to help me with a video, she happily features in many of my English teaching videos and some of my socially-relevant short films. She always gets ready within minutes, putting on a new sari and forgoing her ritual nap.
On to a different life
TikTok has really helped me in living my dreams. When the #EduTok campaign came along, it just seemed like the perfect fit for the kinds of videos I am most interested in creating. Videos that inspire, educate and help people grow.
TikTok has given me a platform to reach so many more people with my message of hope, positivity and love. Earlier, I could reach maybe 20-100 children with a single message by visiting a slum and now with a TikTok video I am able to reach millions of people at one go.
I have had people tell me they have left abusive relationships and come out of depression, after being inspired by my videos. Individuals have told me that they have changed their own abusive or unhealthy behaviour after watching my videos. And people who watch my English teaching videos, really appreciate my efforts and feel that their English-speaking skills have improved drastically.
My overall social media following has also doubled since I joined TikTok's #EduTok initiative. Prior to TikTok, I had about 5.5 million followers on Facebook, Instagram, YouTube and Twitter. Currently, I have a combined following of over nine million, just on TikTok. Additionally, the increase in popularity has also led to several offline engagements including sessions and motivational speeches at educational institutions.
Also, one of my dreams growing up was to be an actress. That is one of the reasons I started putting out content on social media a few years ago. I have been making short motivational films on socially relevant topics and now with the recognition from TikTok, I am making my first web series called Ishq ke GolGappe. It is a motivational educational comedy and will be available on all my social media accounts. We will be conveying relationship and motivational advice in a light and humorous way, while teaching English in every episode.
Returning to India
After graduating from college, I worked for a leading law firm in the US. However, growing up, I wanted to make a difference and change the world. I think that is why I switched careers from engineering to law and helped people by working on several pro bono cases for those in need. I also volunteered at homeless shelters, juvenile jails, hospitals, schools and community centres to be a responsible citizen and bring change in my own way. But I felt it was never enough.
Hence, several years ago, I left a promising career in the US and moved to India to volunteer with helping with slum children and at-risk youth. And I haven't looked back. Currently, I run a small NGO in the Delhi/NCR region and directly work with children. Through storytelling, song, dance and drama, we teach them positive values and encourage them to dream and succeed in life.
Biggest learning from social media
All it takes is 15 seconds to change a heart, a life and a mind. On TikTok, users are generally very kind and supportive of one another, especially when they see someone trying something new and creative. I have a habit of reading comments on TikTok and I am always pleasantly surprised by the supportive nature of most of the comments, encouraging users to continue doing what they love.