Wildlife conservation effort is not enough
It remains to be seen how much the government will actually do to protect wildlife and forest areas from destruction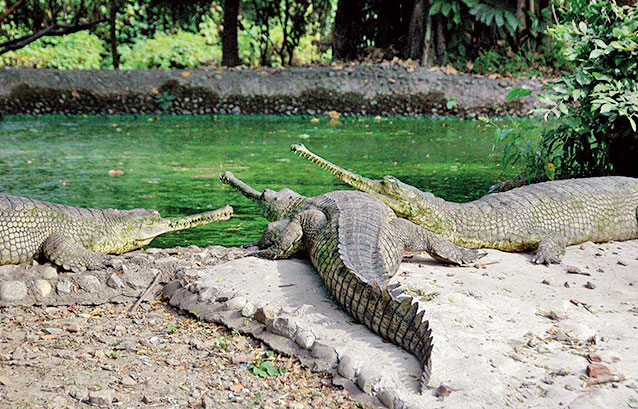 ---
---
Sir — The decision of the Union tourism ministry to update the Incredible India website to feature pictures and videos of the nation's wildlife and natural beauty could be helpful. It could boost tourism and bring in revenue for conservation efforts. However, given the number of species that are on the verge of extinction — such as the great Indian bustard and the gharial — it remains to be seen how much the government will actually do to protect wildlife and forest areas from destruction.
Kaveri Raj,
Ernakulam, Kerala
Dark times
Sir — The editorial, "Closer look" (July 31), has rightly pointed out the discrepancies in the national medical commission bill, 2019 which was recently passed by the Lok Sabha and the Rajya Sabha. To tackle the problem of shortage of doctors in rural areas, dubious 'community health providers' will be empowered in large numbers — the bill aims to give licences to 3.5 lakh unqualified personnel — although it cannot exceed one-third the total number of licenced medical practitioners in the country.
The CHP, under Section 32 of the bill — understood as a "person connected with modern scientific medical profession" — has been vaguely defined and accorded "limited licence" to prescribe specified medicines in primary and preventive healthcare. This is bound to lead to an increase in quackery in rural areas while the urban sector continues to have access to qualified medical professionals. Earlier, there had been attempts to introduce 'bridge courses', which have since been scrapped. Given the flawed and draconian nature of the bill, it requires further review by a select committee.
Basudeb Dutta,
Nadia
Sir — The national medical commission bill, 2019 is one in a long list of legislative changes introduced by the Narendra Modi-led government in the last parliamentary session. This bill is particularly alarming as it opens up possibilities of increased malpractice in the medical sector. In a country where 80 per cent of qualified doctors are located in urban areas, certain provisions of the bill are likely to aggravate the plight of rural populations.
Instead of trying to deal with the shortage of doctors — estimated at 6,00,000 — in this manner, the government should focus on increasing the number of medical colleges and providing quality education to aspiring doctors. Newly graduated doctors should also consider practising in rural areas at least for a few years. This will help curb unscientific practices.
Sarmistha Mazumdar,
Calcutta
Sir — The national medical commission bill, 2019 has now got the approval of both Houses of Parliament. This does not bode well for citizens, especially the poorer sections, for the methods outlined in the bill for bridging the doctor-patient gap are ill-planned.
Rohini Bhaumik,
Calcutta