Letters to the editor: Why women have to prove themselves with more than just skills
Readers write in from Bengaluru, Ujjain, Coimbatore, Chennai, South 24 Parganas and Calcutta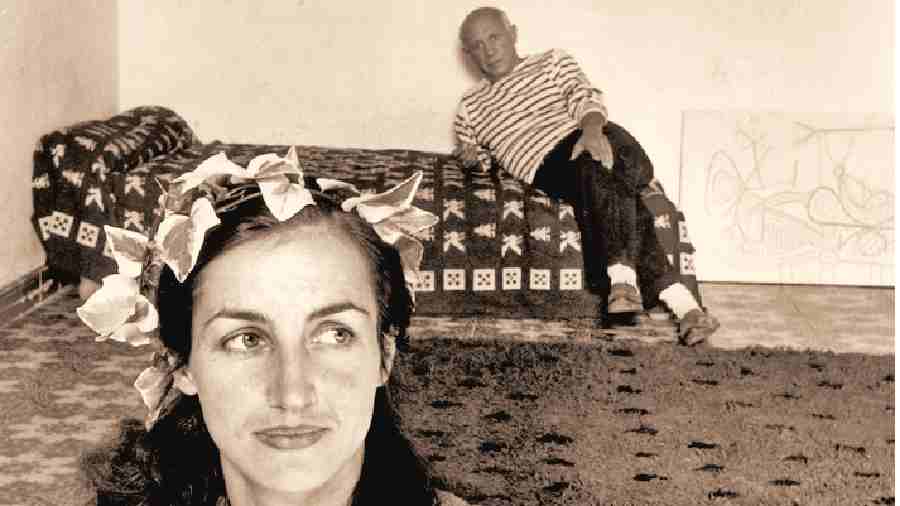 ---
Published 05.10.22, 03:52 AM
|
---
Picture imperfect
Sir — Among Pablo Picasso's partners were two formidable female artists, Dora Maar and Françoise Gilot. Yet, their identity is more often than not reduced to the portraits of them made by the great Cubist. Is this just because of Picasso's incandescent talent or could it be that like all women artists who were either married to or involved with famous male peers, Maar and Gilot too have been overlooked by the patriarchal gaze? There is evidence to support the latter accusation: skilled practitioners like Clara Peeters and Berthe Morisot still remain relatively unknown even though their works are in no way less than that of their male contemporaries. As in every other aspect of life, women have to prove themselves with more than just skills.
Trisha Dey, Calcutta
Steep rise
Sir — The Reserve Bank of India recently increased the repo rate by another 50 basis points, taking it to 5.9 per cent. This is the fourth consecutive hike in the repo rate since May 2022. The increased rate will come as a double whammy for citizens who are already in distress owing to the inflated prices of everyday goods and services. Even though the move is meant to control inflation, easy monthly installments on home, car and other shortterm personal loans are set to get more expensive.
N. Sadhasiva Reddy, Bengaluru
Sir — The Indian rupee fell below the 81 per US dollar mark for the first time last month. What is the Reserve Bank of India doing to stop this slide? Hiking the repo rate seems to be the only tool at its disposal. The consequences of such policies can be seen in the crashing stock market. Setting up a proper committee to prevent any further deterioration in the value of the Indian rupee is the need of the hour.
Shruti Sharma, Ujjain
Look farther
Sir — When the Pakistani foreign minister, Bilawal Bhutto Zardari, was in Washington DC for bilateral meetings, he told a group of media persons that it is time for India and Pakistan to work together on the issue of climate change. He highlighted the impact of global warming, which has caused unprecedented floods in his country. Instead of placing the responsibility solely upon India, he should work with Afghanistan and Iran as well.
M.R. Jayanthi, Coimbatore
Broken promise
Sir — It is encouraging to hear that the chief minister of Punjab, Bhagwant Mann, has fulfilled his electoral promise of providing free electricity up to 600 bi-monthly units per consumer. On the other hand, the chief minister of Tamil Nadu, M.K. Stalin has failed to live up to some of his promises. The recent hike in power tariffs will see bi-monthly bills in the state shoot up by at least 12 per cent. As a result, any relief afforded by the government's subsidy will be nullified.
N. Vishwanathan, Coimbatore
Stern warning
Sir — After reading the Central Bureau of Investigation's progress report on the probe into West Bengal's School Service Commission recruitment scam, Justice Abhijit Gangopadhyay sounded a stern warning to those who had obtained teaching positions at government schools by unfair means, asking them to resign voluntarily, failing which they would be barred from applying to government jobs in the future ("Judge issues fresh job", Sept 29). The CBI's report to the high court states that as many as 8,163 appointments were made under spurious circumstances.
Mangal Kumar Das, South 24 Parganas
Star performer
Sir — Suryakumar Yadav's quick rise to stardom in international cricket has been astonishing. In March 2021, the right-hander dispatched the very first ball he faced in his international Twenty20 career for a six against England's Jofra Archer. Since then he has established himself as a key player in the Indian team as far as white ball cricket is concerned. His record knock of 117 in 55 balls against England in July 2022, his unbeaten 68 of 26 balls against Hong Kong in the Asia Cup and his game-changing knock of 69 against Australia a few days ago are ample evidence of his immense talent. India's fortunes in the upcoming T20I World Cup in Australia will depend a great deal on this gifted batsman.
Ranganathan Sivakumar, Chennai
Sir — In the T20I against South Africa, Suryakumar Yadav carried out another 360-degree assault on the hapless Proteas bowlers and raced to a third successive half-century off just 18 deliveries. The scintillating innings earned Yadav a few records. He became the first batter ever to smash 50 sixes in the shortest format of the game in a single calendar year. His 18-ball half-century is the joint-second-fastest — along with K.L. Rahul — for India in the T20 format. Yadav has a long way to go.
Rajiv Ranjith Rajan, Chennai
Safe ride 
Sir — The accident that claimed the life of the former Tata Sons chairman, Cyrus Mistry, has opened the eyes of the nation to the risk of not using a seat belt in the rear seat of the car. The recent steps to ensure that all passengers wear seat belts and the move to make the presence of six airbags mandatory are proof of this. Although the government has deferred the implementation of the proposal to make six airbags mandatory in passenger cars by one year to October 1, 2023, it is slowly but surely nudging the automobile industry to adopt greater safety standards for all cars.
C.K. Subramaniam, Navi Mumbai
Sir — The rule to make six airbags compulsory in cars is heartening. But what about the cars that are already in the market? Making sure passengers in the rear seats wear seat belts is the best way to protect them.
Angad Singh, Calcutta