Why is Amit Shah lying low and who does Rahul follow on Twitter?
DELHI DIARIES: All eyes on BJP's Sarbananda Sonowal and 'metroman' Sreedharan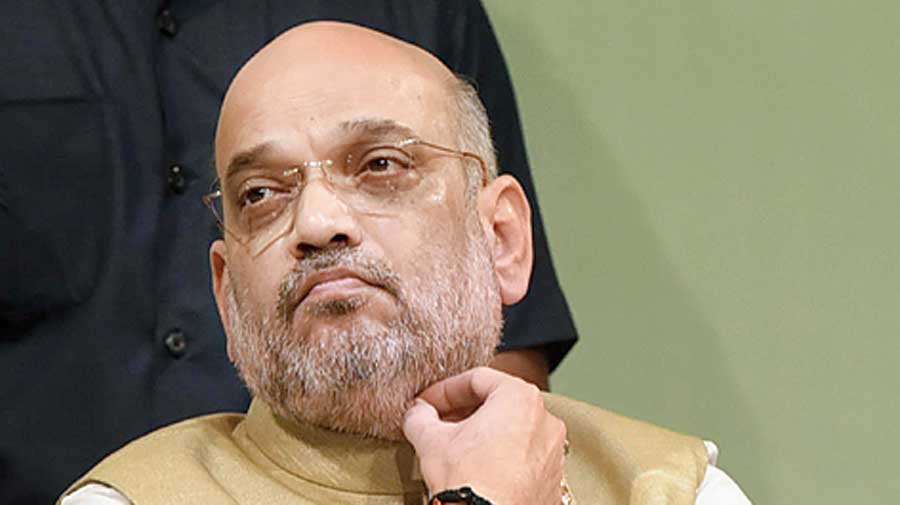 ---
---
Suddenly quiet
The Bharatiya Janata Party's defeat in the recent assembly elections in West Bengal was a major jolt for the entire sangh parivar. For the Union home minister, Amit Shah, however, it has been a personal blow, according to the buzz in the corridors of power. The impact has been visible, with Shah lying unusually low, even though more than a month has passed since the votes were counted. He attends virtual meetings where he is required to be present in his capacity as the home minister, and also participates in some party sessions. But the quintessential Shah — the leader who defends the government and takes on adversaries aggressively — is missing. While some have attributed Shah's shift to the background to some health issues, the view held by most is that he is licking the wounds caused by the drubbing received at the hustings in Bengal. Shah had put his election management skills to use in the polls, hoping to project them as his victory. That hope was shattered. Uttar Pradesh and some other states are scheduled to go to the polls next year. Whispers in the party corridors have it that, this time round, Shah could be maintaining a safe distance.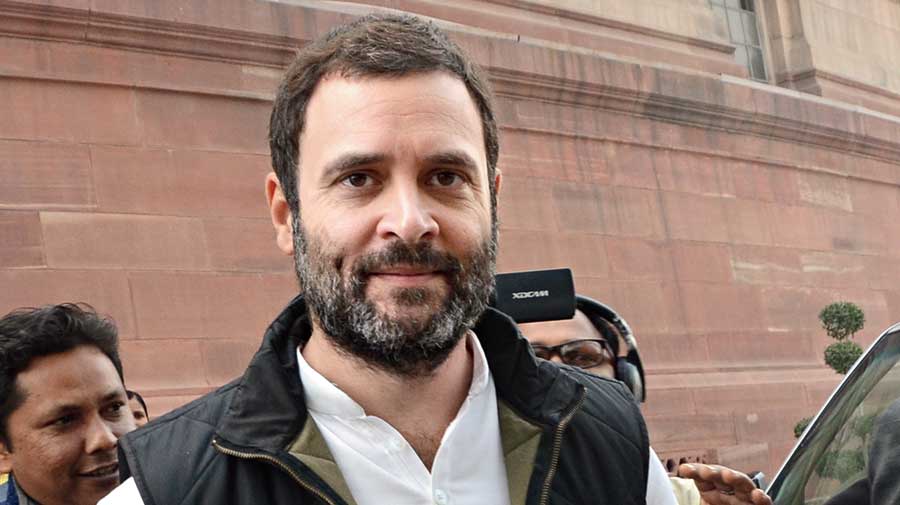 Follow the trail
In politics, there is nothing exceptional about witnessing a storm in a teacup about irrelevant issues. Who Rahul Gandhi follows on Twitter became a hot topic of discussion this week after he unfollowed around 60 persons, including politicians and journalists. While there was never a policy or fixed yardstick for following a person, Rahul Gandhi following journalists who are known bhakts of Narendra Modi or bitter critics of the Congress was indeed frowned upon. Rahul unfollowed most of the journalists as well as some people who work in his office. There was input that some journalists whom he followed projected themselves as Rahul's mentor and guide.
The argument provided for the unfollowing was that there would be some application of mind regarding whom Rahul should follow, and that there was no need for him to follow those with whom he interacted daily. There was prompt clarification about the speculation that Rahul is angry with his close aides like Nikhil Alva, Kaushal Vidyarthee, Alankar Sawai and KB Byju who were unfollowed. But there is no logic behind who he is still following on Twitter. While veterans like Ahmed Patel, Tarun Gogoi and Somen Mitra — they have passed away — continue to be in the list, insiders still find it inexplicable that he follows many insignificant people in the party but not some important leaders.
There are also a number of people who are genuinely surprised as to why this particular subject became a heavily-discussed topic as whom one follows on social media is a matter of personal choice. But others sarcastically wonder, what else is Congress politics beyond Twitter?
Bad taste
Social media posters in the name of the Aam Aadmi Party praising the Hindutva ideologue, VD Savarkar, reportedly prompted the Communist Party of India (Marxist) to complain to the AAP leader and the Delhi chief minister, Arvind Kejriwal. Two posters — one in the name of the AAP's Ambedkar Nagar legislative assembly member, Ajay Dutt, and the constituency unit president, Ajay Shukla, and the other by its Trilokpuri unit functionary, A.K. Mandal — praised Savarkar on his 138th birth anniversary on May 28. Dutt has denied releasing the poster. The AAP MLA, Amanatullah Khan, who heads the city's waqf board, tweeted a purported image of one of Savarkar's mercy petitions to the British saying, "Veer Nahi, Maafi Veer".
Savarkar's followers suffix 'Veer' before his name and Port Blair's airport was renamed Veer Savarkar International Airport when Atal Bihari Vajpayee's government was in power in 2002. The Delhi state secretary of the CPI(M), KM Tiwari, demanded action against Dutt before the latter's denial. Tiwari asked Kejriwal, "Will you call a man who spread communal venom as a social reformer... The role of an MLA — who quit your party and joined [the] BJP — in the North East Delhi riots is well known. The same Kapil Mishra tried to give a communal identity to the movement against the CAA and NRC in the city".
Still around
The newly-appointed chief minister of Assam, Himanta Biswa Sarma, has ended speculation about the future of the man he replaced — Sarbananda Sonowal. According to Sarma, the BJP president, JP Nadda, during his meeting last month with both men in order to finalize who the new CM would be, said, "Himanta will be the chief minister for five years and Sonowal will be given new responsibility". Sarma also told mediapersons during his first visit to Delhi after becoming CM — in what would be described as the smoothest power transition ever — that he was unaware of the role the ruling party has in mind for Sonowal, but he was sure that the BJP would use his experience as a Union minister and as a CM.
Sonowal has remained quiet and calm since resigning, deflecting questions about his future with a straight 'the party will decide' answer. The party had not named a chief ministerial candidate before the polls because it had one in Sonowal, but it gave equal weightage to both during the campaign. BJP leaders held both Sonowal and Sarma capable of running an effective 'double engine ka sarkar' in Assam. It was a given that Sarma would be handsomely rewarded after the ruling coalition's victory in the assembly polls. But Sonowal's removal left many shocked, given his close ties with the prime minister and because he was the party's face in the polls. But party insiders said that Sarma's revelation in Delhi makes it clear that Sonowal is very much in the BJP's scheme of things. His supporters can heave a sigh of relief.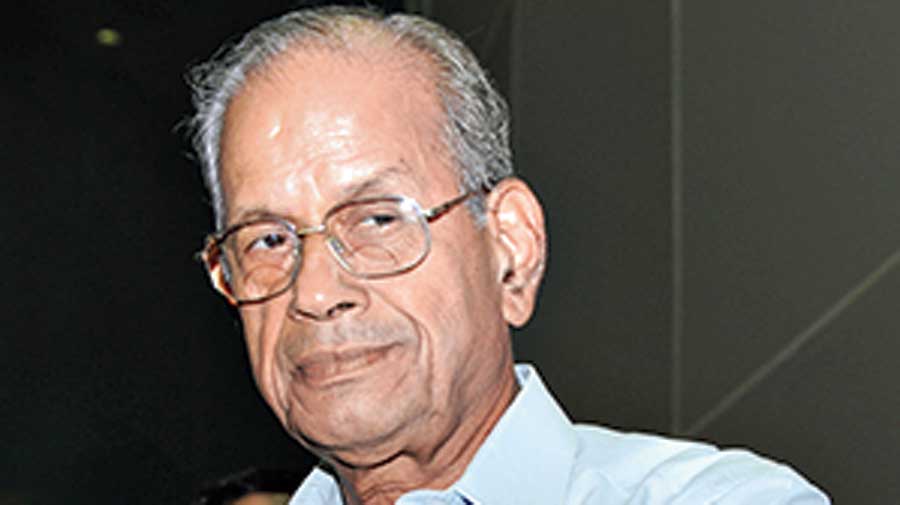 Footnote
E Sreedharan, popularly known as 'metroman,' had joined the BJP but quietly withdrew to his home after he lost in his maiden attempt to enter the Kerala assembly. But the imbroglio in Lakshadweep off the Kerala coast, where Narendra Modi's favourite minder, Praful Khoda Patel, rolled out several anti-people reforms, put Sreedharan back in the news. The BJP's Lakshadweep unit apparently asked the Centre to replace Patel with Sreedharan as the administrator of the Union territory. Sreedharan had no idea about such a move, but many in the party felt it was time for him to be resurrected.