Editorial: Welcome back
The Tatas will have to stump up Rs 27 billion in cash for Air India and assume Rs 153 billion in debt when they seal the deal with the Modi govt by end of December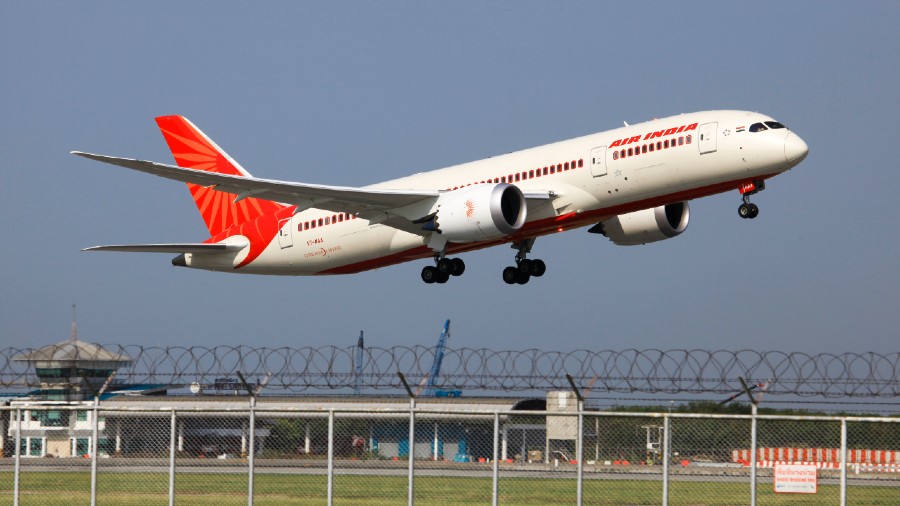 ---
Published 12.10.21, 03:20 AM
|
---
The Maharaja — the tubby, puckish and, sometimes, leery mascot of Air India — is not the only battered, anachronistic image that the Tatas will have to buff when they take over the troubled State-owned airline. The impish caricature that was created in 1946 by the former commercial director, Bobby Kooka, embodying the ambitions of the airline that wished to be counted among the best in the world, may seem a little out of touch with today's grim realities in the world of aviation. The bigger worry is that Air India is hobbled by debt and grappling with the problem of restive, unpaid employees who have already started to fret about their future under the new owners. The Tatas will have to stump up Rs 27 billion in cash for the airline and assume Rs 153 billion in debt when they seal the deal with the Narendra Modi government by the end of December. Air India will taxi in with another airline in tow: the low-cost Air India Express that operates flights to 13 overseas destinations, mostly in the Gulf, and 16 cities in India. The State-owned airline has 153 planes, 12,085 employees, and a consolidated loss that was quantified at Rs 85.56 billion at the end of 2018-19.
The Tata Group already has interests in two other airlines: AirAsia India, where it has an 84 per cent stake with a call option to buy up the rest, and Vistara, in which it has 51 per cent interest. Singapore Airlines owns the remaining 49 per cent. The three airlines have a combined market share of 25.7 per cent against IndiGo's 56 per cent. At some point, the Tatas will look to merge them into one gigantic airline after they have taken all the gremlins out of the Air India balance sheet. The immediate tasks for the Tatas will be to find a new set of executives who can draw up a plan to restructure the airline, pare the debt burden, and raise cash to keep it afloat.
Bombay House will then need to wield a hatchet to slash ballooning costs and overhaul a sloth-ridden work culture. This will be harder to achieve as it has guaranteed to keep all employees on the rolls for at least a year. It has the option of offering a voluntary retirement scheme to reduce the bloated workforce. The aviation industry has been mired in losses since the outbreak of the pandemic. As demand seeps back, rivals will be looking to grab customers. The Indian aviation industry has placed orders for over 500 planes that will come in over the next four years, exacerbating pressure on yields and profit margins. There is one saving grace: if anyone can overcome these formidable challenges, it has got to be the Tatas.