Warming up: India-China relations
As long as the spectre of Mao's five-finger foreign policy (of 'liberating' Ladakh, Nepal, Sikkim, Bhutan and Arunachal) looms, our defence preparedness must remain at an all-time high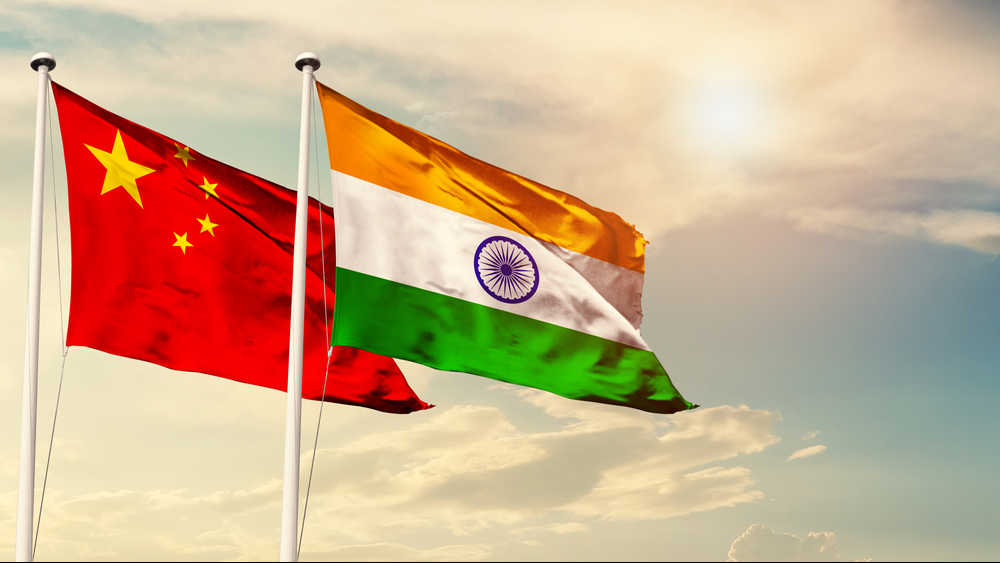 Representational image.
Shutterstock
---
Published 19.02.21, 02:58 AM
|
---
The defence minister, Rajnath Singh, announced in Parliament last week that India and China had agreed to "disengage" from the conflict fault lines at Ladakh. But with the winter chill receding, attention is riveted on another sector and there is more than the weather adding heat to India's frontier with its northern neighbour.
Late last month, a Chinese patrol tried to enter Sikkim's territory and was forced back, official reports said, adding that while said sticks and stones were used, there were no gunshots. An army statement called it "a minor face-off at Naku La area of North Sikkim on 20 January 2021 and the same was resolved by local commanders as per established protocols." The pass is at an altitude of over 14,000 feet.
This is not the first time that China has tried entering Sikkim. In the same area last summer, at least 12 Indian and Chinese soldiers were injured in stone pelting and fisticuffs along the Line of Actual Control after a patrol party of China's People's Liberation Army personnel was stopped. Officers at the local level later intervened and resolved the stand-off. Prior to that came the skirmish at Doklam.
China has also been building infrastructure along the McMahon Line along the border with Arunachal Pradesh too. There has been concern over reports that China has allegedly built a village on the bank of the Tsari Chu in Upper Subansiri district. Apparently, the PLA has constructed homes, recreational facilities and roads in the guise of civil infrastructure. This is being seen as China's tactic to enhance its military network as these integrated model villages are an extension of Chinese cantonments (there are no civilians there).
Since the bitter winter in the Himalayas has been no deterrent, the advent of spring and summer does not bode well.
The Eastern Air Command's public relations officer in Shillong told me that "our forces are always prepared for any eventuality." Since the terrain in the Northeast is far more hostile than in Ladakh (my helicopter ride to Arunachal Pradesh was fraught with foreboding), the air force uses advanced landing grounds in Arunachal and helipads in Sikkim.
India is not taking these developments lightly, going by the spate of visits by the defence brass to the region of late. When the chief of defence staff, General Bipin Rawat, visited forward areas of Arunachal Pradesh recently, he was briefed on the operational preparedness by the lieutenant-general, R.P. Kalita, the general-officer-commanding, Spear Corps, as well as other commanders. General Rawat also visited the forward outpost in the Subansiri valley in Arunachal and interacted with soldiers deployed along the LAC.
In end-December, the air marshal, Amit Dev, AOC-in-C, Eastern Air Command, visited the forward bases with advanced landing grounds in Assam and Arunachal Pradesh. He "interacted with [a]ir [w]arriors and reviewed the operational capabilities and preparedness of these bases and ALGs," the air command said. There are seven ALGs in Arunachal, now upgraded and reinforced — at Vijaynagar, Walong, Tuting, Ziro, Pasighat, Aalo and Mechuka. The Tawang ALG is still incomplete.
Describing the challenges in this sector, Nitin A. Gokhale, editor-in-chief of StratNews Global, said, "Indian military planners assess that the new threat from China may come in the eastern sector, comprising Arunachal Pradesh and Sikkim. Unlike Ladakh, jungles exist in Arunachal Pradesh, the climb is steep and in many places, India's infrastructure leaves a lot to be desired."
There was a time when Indian and Chinese forces exchanged pleasantries at Bumla. China continues to dispute the boundary and has constructed villages barely 5 km from this trijunction between the two countries and Bhutan. As long as the spectre of Mao Zedong's five-finger foreign policy (of 'liberating' Ladakh, Nepal, Sikkim, Bhutan and Arunachal) looms, our defence preparedness must remain at an all-time high.