Untamed spirit
News television is immune to regulation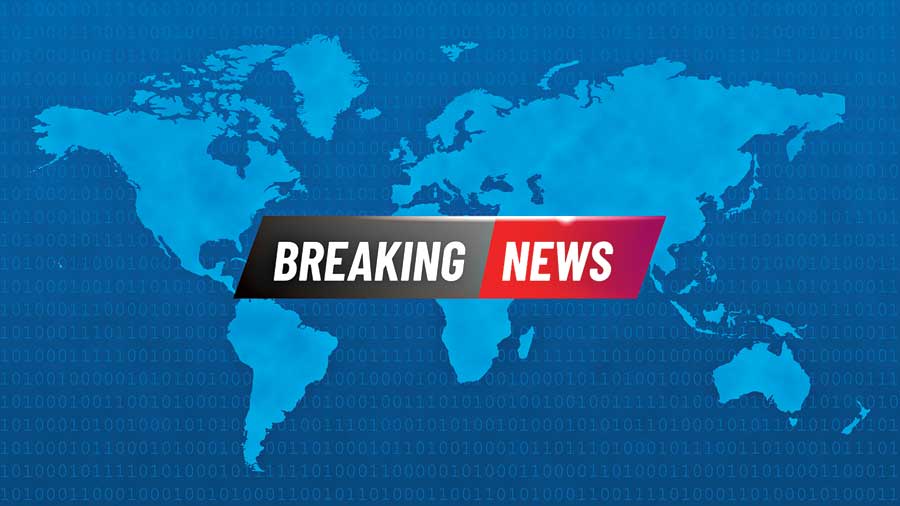 ---
---
Yet another media trial, yet another television channel accusing Muslim citizens of jihad this year, and we are back to contemplating the perennial excesses of Indian news television amid fresh calls for institutional control.
The list of institutions, which have tried to make the worst offenders of television news behave, is already long. Even before judges of the Bombay High Court and the Supreme Court expressed surprise and indignation this month, other high courts, the apex court itself, the Central government, state governments, individual chief ministers, state legislatures, Parliament, the Law Commission, the Telecom Regulatory Authority of India, and self-regulatory bodies have all attempted at some point to tame errant newscasters. Broadcast regulation in India has become everybody's concern and yet they fail miserably to stop the excesses.
We have also failed to pass an effective law. India has no statutory broadcast regulation today because the industry and the government could not agree, all these years, on what such a legislation should look like. The mention of regulation makes the media bristle and not entirely without reason. Any draft the government has come up with over the years has had draconian fall-back provisions.
Draft broadcast regulation was introduced in 1997, 2001 and in 2007. The Broadcast Bill of 1997 and the Communications Convergence Bill of 2001 lapsed with the dissolution of the respective Lok Sabhas. The Broadcasting Services Regulation Bill of 2007 did not get very far either. In 2011, the second UPA government decided to set up a National Broadcasting Content Complaints Council instead that was meant to, at least, make private sector broadcasting more accountable. But that did not materialize.
So it is perhaps entirely in the fitness of things that last week, a long-time practitioner of what we consider objectionable TV journalism was given a Zoom platform to explain why television news is the way it is. An anchor whose channel back in 2007 was one of the first to attract a 30-day ban from the ministry of information and broadcasting but who bounced back and has flourished since.
He offered the following wisdom. "The line between entertainment and news has disappeared, there are new consumers of news to cater to. They want a news channel to be a one-stop shop for both information and entertainment, and they want it for free. So we have a ratings-based business model, and TRPs have nothing to do with discipline or responsibility. The more irresponsible you are, the higher your ratings will be.
"Responsible conduct is irrelevant to the viewer. Just as people do not reject politicians who break rules, they do not reject news which breaks rules.
"Viewer prefers gossip to news about farmers. My programme on Sushant Singh Rajput got 35 lakh views on Facebook, and the one on farmers got 7 lakh views. But how is the polity any different? Where is the CBI jaanch when a farmer commits suicide? Is anyone going to the Supreme Court for justice for the farmer?
"Channel owners have been compelled to make their editors into film producers. They are expected to follow box office formulas, and show what their box office collections are like. Today if I have not screamed, or driven somebody out of my studio, I will fall behind in my box office performance."
The first takeaway from this box-office logic is that self-regulation will not make a dent in the practices of tabloid news TV. Why would they want to self-regulate when they have to compete to sell viewers to advertisers? Serious fines that hurt their revenues are more likely to dim their enthusiasm for re-enacting an actress's death in a bathtub, or reconstructing an actor's suicide or conducting a media trial of his girlfriend and her family.
The Bombay High Court expressed surprise this month that the government had no control over the electronic media and wanted to know why television news should not be regulated by the State.
But it is. The Cable Television Networks (Regulation) Act of 1995 has a programme code and an advertising code, which government personnel, including district magistrates, are empowered to implement. And the ministry of information and broadcasting is a de-facto regulator, imposing arbitrary TV bans on channels whenever an internal committee thinks it fit and giving permission to telecast by controlling uplinking and downlinking of television through licences.
But the government's use of the Cable TV Act is arbitrary and, in the current instance, unapologetically partisan. Earlier this month, it let Sudarshan News broadcast the controversial show called 'UPSC Jihad'. It asked the channel to ensure that the show does not violate any programme code prescribed in the Cable Television Networks Rules, 1994, knowing full well that it does. Newslaundry counted at least five violations of the programming code. It said the show caricatured Muslims as power-hungry brutes with terror links abroad who would hijack the country's resources if they made it to the bureaucracy.
The outraged judges of the Supreme Court then made scathing observations while restraining Sudarshan News from broadcasting the remaining episodes of its controversial series. When you don't have effective regulation, the highest court of the land resorts to undesirable pre-censorship.
Regulation governs television, radio and telecom licensing in other countries, sets technical standards, promulgates ethics codes, and receives and adjudicates complaints with fines, which can range from moderate to severe.
In 1995, when a Supreme Court bench decreed that India should have an independent regulator to govern the airwaves, it should have become the impetus to recognize that given the media boom happening a wide-ranging regulatory institution needed to be put in place with different branches governing a range of needs.
Today we have a government ministry licensing and regulating television, a separate regulator for telecom and broadband, a soft-touch regulator for the print media, and self-regulation for advertising and news TV, alongside the ministry. We don't have the one institutional mechanism that might rein in outrageous violations by broadcasters — an independent, statutory complaints council empowered to levy substantial fines. Few will remember that the first Broadcasting Council mooted was in the Prasar Bharati Act passed by Parliament in 1990. This was meant to take complaints from the public regarding any broadcast by Prasar Bharati. By the time the Act came to be notified in 1997, the proposed Council had been dropped.
But given the burgeoning media and viewers addicted to over-the-top programming, what the good judges should be asking for is not more regulators but an effective complaints redressal mechanism.
The author is a media commentator and was the founder-editor of TheHoot.org