U-turns And I
Not all turns are partywards, some are issue-based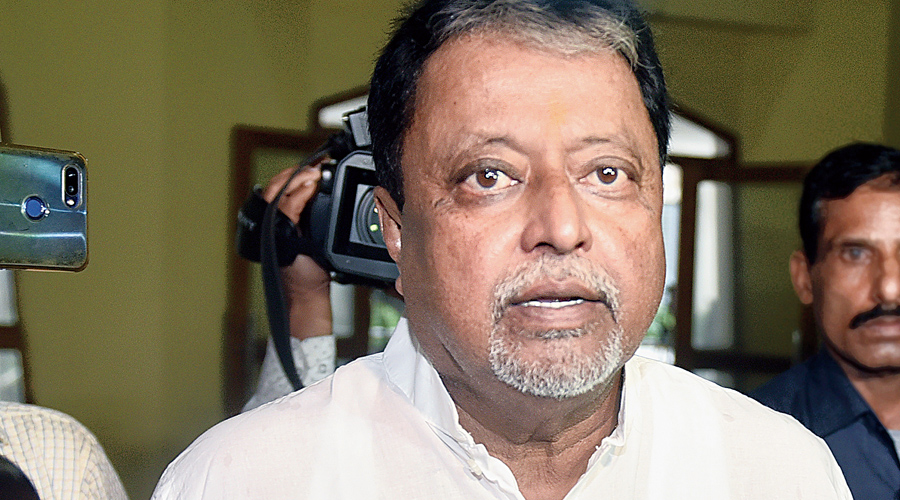 ---
Published 13.06.21, 12:05 AM
|
---
If all this were happening out there on the roads, there would have been mayhem by now. Everyone doing the U-turn, every minute; if this were a highway, thousands would have been run over. But this is Indian politics and this is normal and it is all happening over our ‑voters' ‑ live bodies. An U-turn is so called because of the shape of the manoeuvre. It has to do with reversing the direction of travel. The Congress's Jitin Prasada just pulled off one. Only the other day he was campaigning in Bengal's Shyampur, Amta and Pursurah for the Congress, retweeting Rahul Gandhi's interview on the coronavirus crisis and the "GOI's incompetence". And now he is lifting bouquets with J.P. Nadda, Piyush Goyal, Adityanath.
They are like that only
You might say Mukul Roy and son did a U-turn, except two U-turns make a full circle. Other leaders are apparently getting ready to do the full circle too, but regular party-workers must smart for even dreaming defection. Some others find themselves conjectured into a U-turn. "She might have spoken to Sachin Tendulkar," said the Congress's Sachin Pilot when cat got out of the BJP's Rita Bahuguna Joshi's bag that he might be considering joining the BJP. Abhijeet Mukherjee, who is the son of the late President of India, Pranab Mukherjee, denied taking a turn away from the Congress and towards the Trinamul. And there is some talk that in Bihar, Mahagathbandhan ka bhoola Jitan Ram Manjhi might steer the Hindustani Awam Morcha out of the new alliance and into the old one.
Over our dead bodies
Not all turns are partywards, some are issue-based. PM Modi just did a U-turn on the Centre's vaccination policy. The BJP's Himanta Biswa Sarma ‑ who till April was saying "what Covid", "no need for mask" ‑ said upon taking oath of office as Assam CM, "We will take all measures to contain Covid-19. Until the situation is controlled in Assam, the virus in the Northeast will never come under control." And now that the Uttar Pradesh elections are around the corner, CM Adityanath has swiftly moved from issuing gag orders on corona aid seekers to transferring crores into bank accounts and cracking the whip on expansion of vaccination outreach. Some of these are no doubt good turns, but they come too late, and over our dead bodies.